Technology
Pocket-friendly notebooks: Three affordable laptops under Rs 20,000
Deccan Chronicle | DC Correspondent
Published on: June 20, 2016 | Updated on: June 20, 2016
These machines can make for an ideal first computer to your kid.
If you are looking for your first laptop and don't want to spend too much, consider these three alternatives.
Experts predicted that the tablets will kill off the laptops. However, here we are in the world where majority of people still prefer computers when it comes down to serious work. The tablet madness did bring some positive changes to the computer market though. For instance, the Surface Book, which would not have existed without the tablet assault. More importantly, it has driven PC manufacturers to be very competitive in terms of pricing. So much that you can actually pick a nice laptop without spending north of Rs 20,000. These machines can make for an ideal first computer to your kid. Remember, buying your kid a fancy smartphone will only help him/her consume media. So instead of making the future generation simply stare into the stupid Instagram pictures and worn out memes, teach them how to create things with a computer: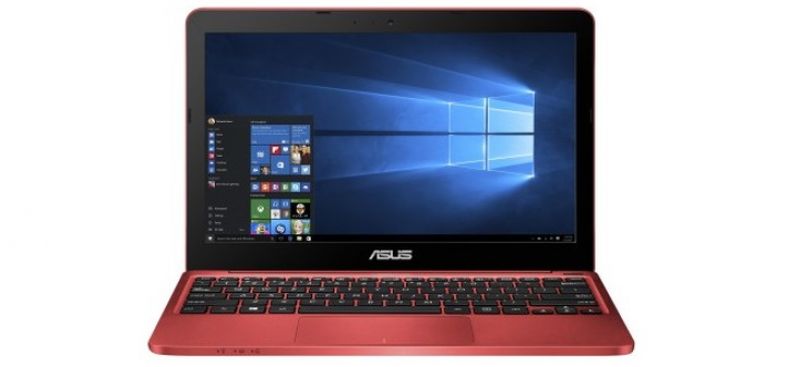 Asus Eeebook X205TA: Street Price: Rs 15,000.
If you are looking for a laptop that's easy to lug around, the Asus Eeebook X205TA is the way to go. The machine is powered by Intel's Atom quad-core processor. The laptop features an 11.6-inch display running Microsoft Windows 10, this laptop comes with 32GB internal storage. You can expand the storage using the microSD card slot. It has 2GB RAM, which is good enough for browsing, editing documents, and playing HD videos.
Dell Inspiron 15 3541: Street Price: Rs 19,500.
If you prefer a bigger screen and more storage, here's the notebook for you. The Dell Inspiron 15 3541 comes with a 15.6-inch HD screen and packs-in a 500GB hard drive. Heck, it even has a DVD writer. Don't cringe at it yet, it might come in handy for watching your cousin's wedding video. The laptop is powered AMD's quad-core A6 APU (Accelerated Processing Unit) that fuses a processor and GPU on a single die. This results in better efficiency and performance. The laptop comes with 4GB RAM, which can go all the way to 8GB. What's missing here is the Windows license.
Acer One 10 S1002-15XR: Street Price: Rs 15,000.
Here comes the poor man's Surface. The Acer One 10 S1002-15XR is a full-fledged Windows tablet that can transform into a laptop with its bundled keyboard. It has a 10-inch IPS screen with pixel dimensions of 1280x800 pixels (16:9). It is powered by Intel's quad core Atom processor clocked at 1.3GHz. Other specs include 2GB of RAM, 32GB internal storage, and 8400mAh battery. This device runs on Microsoft Windows 8.1 (32-bit) operating system. The tablet and keyboard dock mechanism could have been a little elegant, but then you can't complain for Rs 15,000.
Chandrakant Isi has been covering all-things-tech for over 10 years. He is a sci-fi aficionado, wannabe space explorer, and Content Lead at MySmartPrice.com
Latest News
Most Popular
Columns