Technology
Mere paas Aadhaar hai!
Deccan Chronicle| anand parthasarathy
Published on: February 20, 2017 | Updated on: February 20, 2017
With more services enabled by Aadhaar, Indian's digital ID has become a must-have for common man.
At the airport's entry, a special kiosk scans a passenger's hand to match his or her Aadhaar ID.
Vijay: Aaj mere paas paisa hai, bangla hai, gaadi hai, naukar hai, bank balance hai, aur tumhare paas kya hai?
Ravi: Mere paas Aadhaar hai!
If they were to remake that 1975 classic, 'Deewar', today, the guy playing the Shashi Kapoor role would flaunt his Aadhaar card rather than his mom, in reply to Amitabh Bachchan's taunt.
The Supreme Court in a September 2016 ruling did not dilute its earlier opinion that the unique identification number, Aadhaar cannot be made mandatory. But state and central government press on, regardless, making it obligatory for an ever increasing list of services. Last week 'Governance Now' magazine listed 19 services from train concessions for senior citizens, to MGNREGA benefits, to LPG subsidies, where Aadhaar is required. For those of us not compelled to acquire an Aadhaar ID, under such duress, it makes sense, nevertheless, to apply for one, as it is helping simplify life in multiple ways.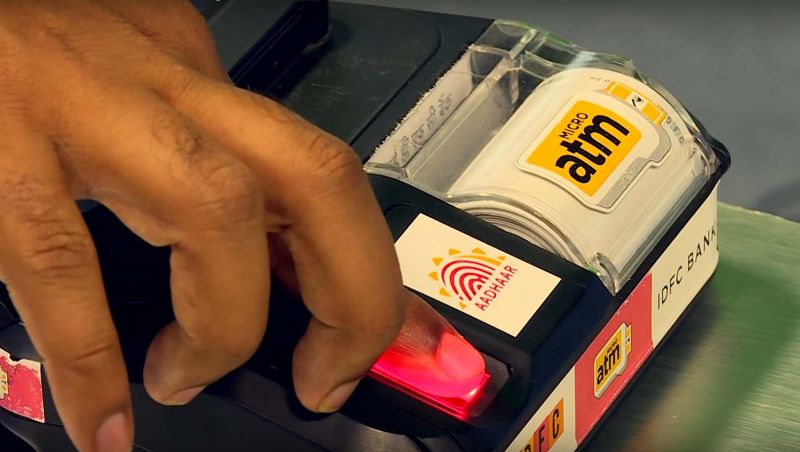 The Unique Identification Authority of India (UIDAI), has put out a timely clarification that Aadhaar is a number, not a piece of plastic to be carried. "There is absolutely no need to get his/her Aadhaar card laminated or obtain a plastic Aadhaar card or so- called SMART Aadhaar card by paying money" says Dr. Ajay Bhushan Pandey, CEO of UIDAI. In case persons lose their Aadhaar card, they can download their Aadhaar card free of cost from https://eaadhaar.uidai.gov.in. The printout of the downloaded Aadhaar card, even in black and white form, is as valid as the original Aadhaar card sent by UIDAI.
Payment app
Of the plethora of cashless payment mechanisms that surfaced soon after demonetization, the latest one is the Aadhaar payment app from the National Payments Corporation of India, which doesn't require you to carry a phone or a debit/credit card; all you need a bank account linked to your Aadhaar number. Merchants at points of sale will use a special device to scan your finger print instead of swiping a card, before the transfer is made. The problem is, this will not work with existing POS swipe machines which can take debit and credit cards. A finger print scanner costs Rs 2,000 and more. We have to wait and see how ubiquitous such systems become.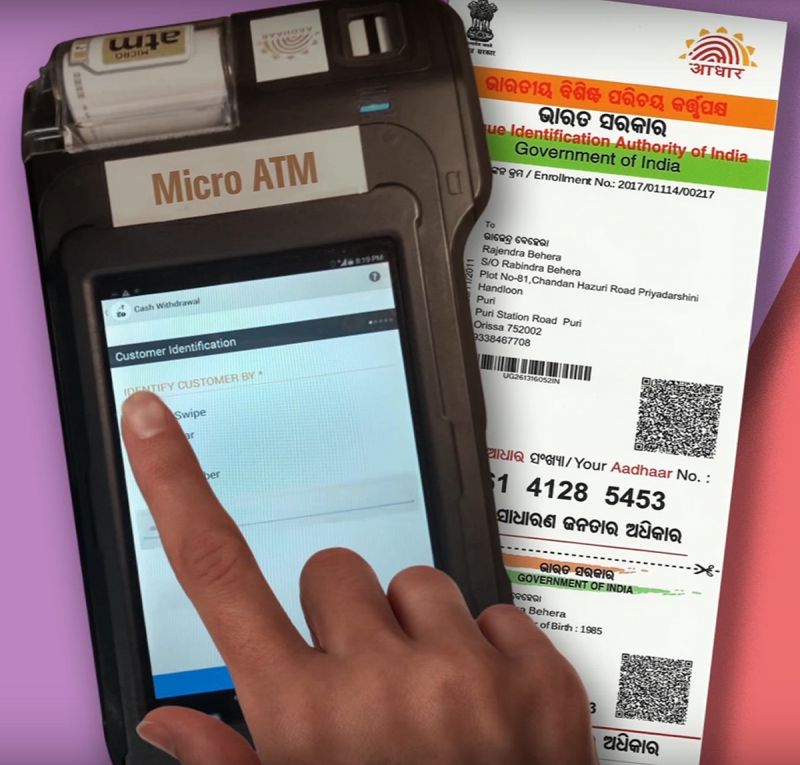 Aadhaar has also vastly simplified the hassle of buying a new phone SIM card and getting it activated. Almost all mobile service providers now offer Aadhaar based Know Your Customer (KYC) procedures at their customer centres. They will scan either finger or iris; authenticate your Aadhaar number and sell you a SIM. No filling lengthy forms and waiting days on end for activation. I recently acquired a Jio SIM (available free till March 31) by the Aadhaar KYC route and was using it in a 4G phone within the hour.
Aadhaar at the airport
Perhaps the biggest change that Aadhaar will make, is for air passengers, for whom the procedures for entering the airport, checking in, clearing security and boarding gate is hugely time consuming, with redundant checks. Aadhaar can dramatically simplify the whole procedure — as Bangalore airport is now demonstrating.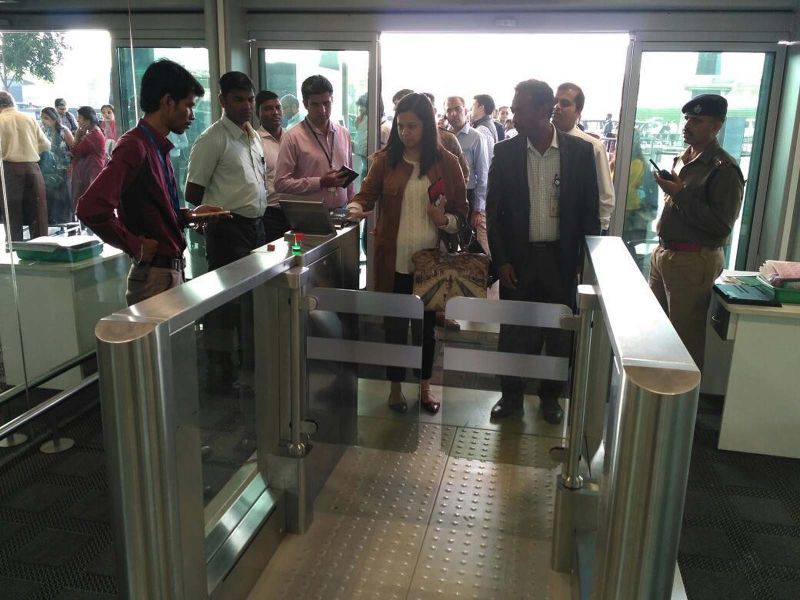 This month, it began implementing an Aadhaar-based paperless biometric verification system at various points for one flight of one airline: Jet Airways flight 9W 450 Bangalore-Mumbai.
At entry, a special kiosk scans the passenger's hand to match his or her ID. The boarding pass embedded with the Aadhaar number or a copy on a phone; can be shown to authenticate the passenger with a show of his or her hand. At the frisking stage and boarding gate too, the passenger is identified by hand scan and provided with a paper stub with the flight details that are produced at the aircraft door.
Hyderabad Airport, which launched such a pilot project last year, is said to be waiting for UIDAI to formally endorse the procedure. Mumbai and Delhi, may soon offer the Aadhaar option.
In other ways too, Aadhaar is making life simpler for many Indians. Government pensioners need no longer travel long distances for their annual Life certificates. They are now offered the option of going to any of a dozen or more centres in their city equipped with a finger print or iris scanner. Once their ID was established, the system updated their 'proof of life' certificate for another year. At launch last year, the system flopped because most of the local centres listed were not ready with the equipment... but things are improving.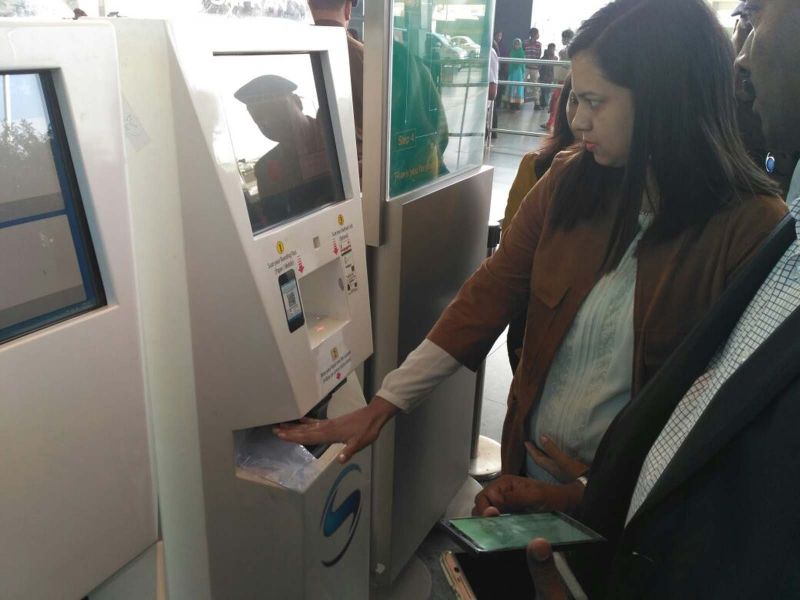 With some 1.1 billion persons enrolled in Aadhaar, India's digital ID system is the largest, most ambitious, of its kind in the world. Some concerns remain about the privacy and security of the data — but while these are addressed its benefits are already touching us at multiple points of service delivery.
—IndiaTechOnline
Latest News
Most Popular
Columns