Technology
AI hogs limelight at Google I/O 2017 Day 1
Deccan Chronicle | DC Correspondent
Published on: May 18, 2017 | Updated on: May 18, 2017
Google's developer conference focuses on AI integration in most of its services, announces Android O Beta
The first day of the event kicked off with Google showcasing its intention to implement artificial intelligence in all of their apps and services.
Google has kicked off its highly anticipated three days I/O developer conference in California with lots of goodies for its loyalists and consumers. The first day of the event kicked off with Google showcasing its intention to implement artificial intelligence in all of their apps and services. Apart from the modern fancy stuff, Google also announced its plans to provide the benefits of the Android platform to developing countries that the existing 2 billion have been enjoying till date. Here's a brief of what Google had in store for the world on the first day of the conference.
Improved Google Assistant
Google's Assistant is growing up and is getting better at assisting people in daily life activities. The Assistant will now be able to identify information from images and show relevant results to the user, using Google lens. The Lens is basically the integration of an upgraded Google Goggles into the Assistant, which can help you find information about restaurants, flowers and WiFi passwords too. The Assistant will also pull up options related to a movie theatre amongst other places through its viewfinder mode. Third-party developers will also be able to incorporate their apps with Assistant with the Google Assistant SDK.
Assistant on iPhone, fridges and ovens
With Microsoft moving into a software service provider category for iOS and Android platforms, Google took the initiative to bring its Assistant to iPhones. The Assistant will be available as a standalone app on the App Store, just like Microsoft's Cortana.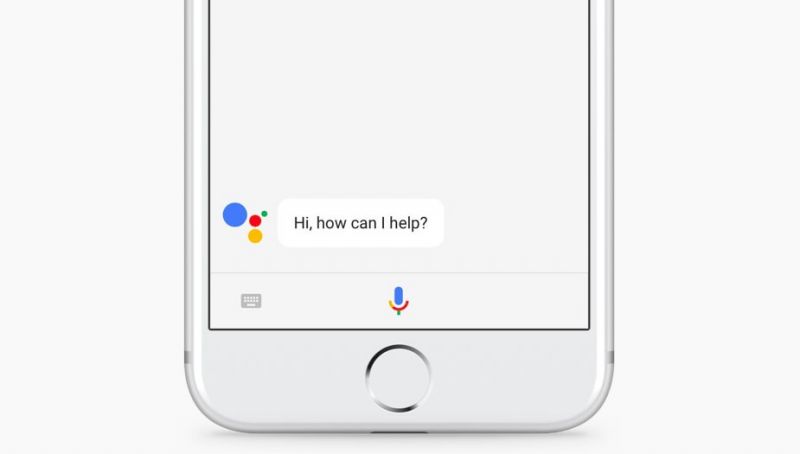 Users will have to open the Google app to speak and interact with Assistant. The Assistant will also be available on fridges, ovens and other appliances from LG and GE, thus completing a connected Google Home ecosystem.
Google Home gets an upgrade too
In view of latest threats from rival AI speakers, the Home speaker gets the ability to do free calls in US and Canada. Proactive assistance comes to the Home speaker, which can provide you relevant information for upcoming events. In short, the Home will be able to get you traffic alerts or train timings based on your appointments logged in the calendar. Plus, Home users will be able to play songs from their smartphones via Bluetooth connections as well.
Visual Positioning Service (VPS)
Google's idea of implementing Augmented Reality (AR) in useful products of our life begins by marrying Tango and Maps. The VPS takes help of Tango's AR advancements and helps users create real-time virtual spaces to be used in Maps. So, you can create a virtual map of your office space and use the algorithms of Maps to lead you to your destination.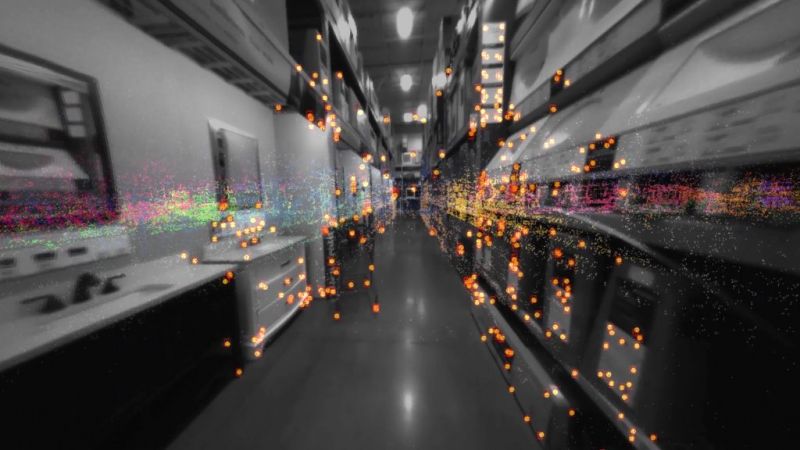 A smarter AI engine
AI is the hot topic in every tech firm's conference these days and Google had a slightly different take on the topic. Google wants to implement the benefits of AI in the phones of the masses. Sundar Pichai showed off Google's AI prowess in enhancing an extremely low-lit photograph with natural colours and removing specific objects from them.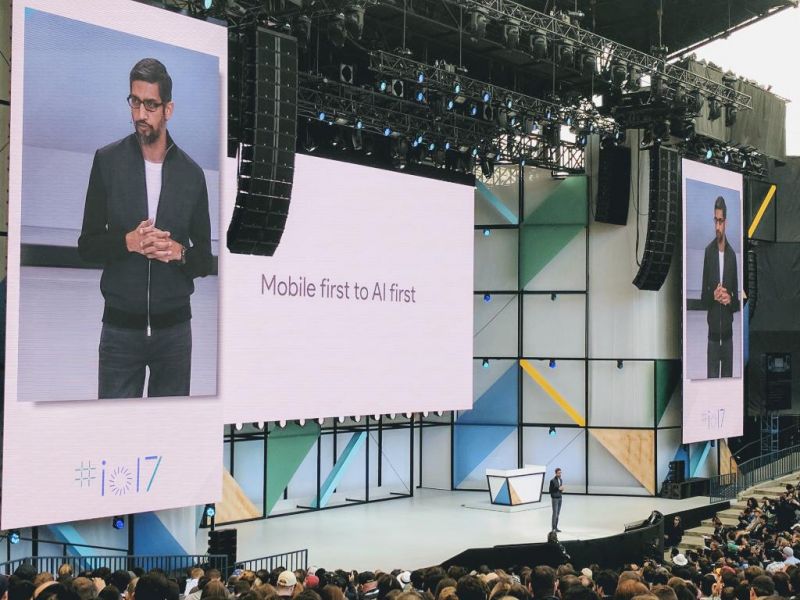 While these developments will take some time to reach people, the Smart Reply feature in Gmail, that will be able to read as well as understand the content and provide relevant reply options, will be available instantly.
Cloud TPU to handle AI
In order to take the AI to the next level, Google also unveiled its second generation TPU chip along with its cloud service. This silicon infrastructure will be able to train neural networks, aid image recognition and host machine translation tools. "The new chip can train neural networks at a rate several times faster than existing processors, cutting times from as much as day down to several hours," says Jeff Dean, who heads Google Brain.
Android O Beta unveiled
The world looks out for a new Android every year and Google unveiled the Beta version of its latest Android O for Pixel devices. The new OS is slated to provide two times faster boot up than the current Android Nougat. Not only device bootup, but apps also run significantly faster on the newer OS. Stock Android will finally be getting individual icon notification in the form of Notification Dots, something existing on Samsung devices for many years. Also, the Smart Text Selection will let users double tap on text segments containing names and addresses and copy it to any other window without dragging cursors all over the screen. The new Android also gets support for the Kotlin programming language.
Android Go
As an improved successor to the Android One project, Android Go wants to reach the "next two billion" people. Google knows that developing countries have to compromise with undeveloped infrastructure and thus wants cheaper devices with less than 1GB of RAM to run the latest Android smoothly. With Android Go, users can have affordable devices with a stripped version of Android running scaled down apps from a scaled down version of the PlayStore. With the unnecessary stuff shaved off standard Android, users will massively gain from immense data and resource savings.
New VR devices coming late 2017
Last year's Google Daydream with its remote brought an improved VR experience to the people. This year, Google wants to bring standalone VR devices to the market for a "new" VR experience. Google is working with Qualcomm, HTC and Lenovo for developing such VR headsets to catch up with the competition of Oculus VR, Microsoft Mixed reality headsets and more.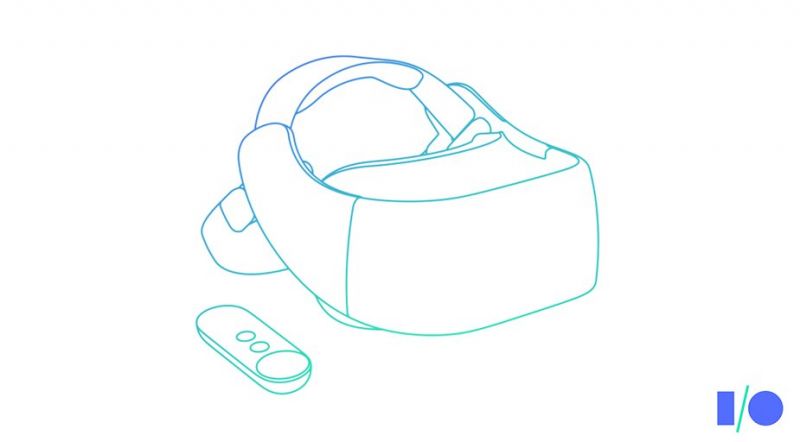 Google Jobs
In order to have a presence in the field of job hunting, Google is rolling out its own job search portal. The search engine will draw in data from existing job portals like LinkedIn, Facebook, Monster and others.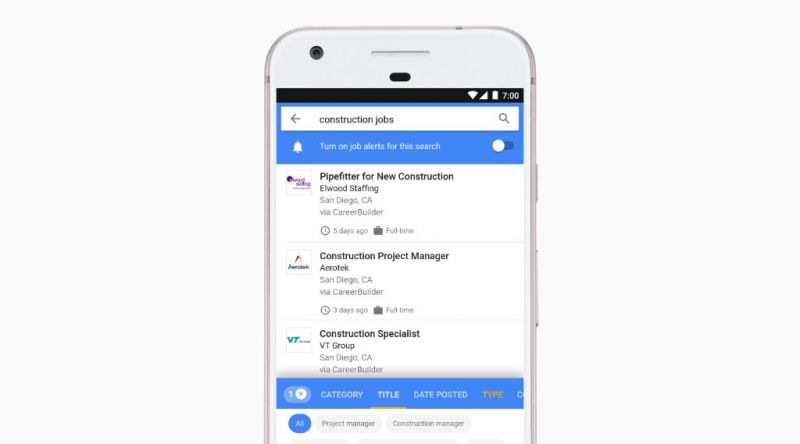 Jobs will available initially in the US before rolling out to the world later sometime. Jobs will leverage Google's advanced machine learning capabilities to better match opportunities with candidates.
Latest News
Most Popular
Columns