Mumbai: With the inception of tablets and 2-in-1 devices, most users have distanced themselves from bulky monitors, which were the only options for working professionals around a decade back.
While large-screened devices are amazing for work and viewing multimedia content, convenience becomes a big factor, as carrying it around is not practical by any means. In such a scenario, what if you had the option to carry around 24-inch screen in your pocket? Sounds impractical, right? Well, let me explain.
Arovia, a tech company, has created the world's first Spontaneous Pop-up Display (SPUD), which sports a 24-inch rear-projection screen that can collapse to the size of an Apple TV, and weighs less than 1.5 pounds!
SPUD . (Source: Arovia)
This means you will be able to use it anywhere you want by simply unfolding the device. Moreover, the device can easily fit into your pocket when it is folded.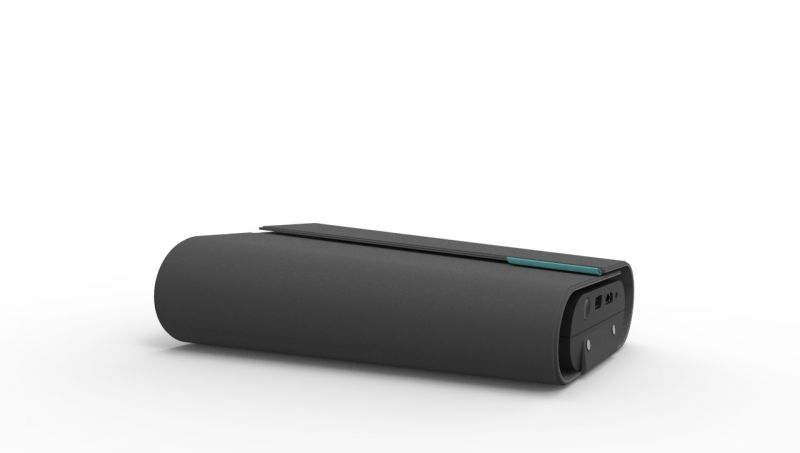 A fully folded SPUD. (Source: Arovia)
Accompanied by 4-hour battery support, SPUD will enable users to seamlessly use the large and portable screen anywhere by connecting it directly to your smartphone, tablet, or laptop via an HDMi cable or Intel's WiDi protocol.
(Source: Arovia)
A Gizmag report said that the screen is composed of a special vinyl compound that provides augmented contrast and clarity. While the first builds feature a resolution of 1280x720 pixels, future release models are expected sport a bumped up resolution.
According to the company, large, portable computer screens are mandatory in modern day work environments, where individuals have to keep on travelling.
It has been proved earlier that large screens can boost productivity by 50 per cent and with SPUD users can achieve much more as compared to their peers working on smaller screens.
Moving on, the 24-inched screen is not only great for work and anyone with a laptop, tablet, or smartphone can utilise it for watching movies, playing games, and "go big" whenever and wherever they want.
Soon a kickstarter campaign will be launched by the company to raise funds for bringing the idea out in the open.
If this product sees the light of the day, it will be interesting to see if it can provide competition to the popular tablets and 2-in1s available in the market.
Click on Deccan Chronicle Technology and Science for the latest news and reviews. Follow us on Facebook, Twitter.
...