Technology
Techno Artistic Ganesha: Watch Lord Ganesha levitate, robot conduct Aarti
Deccan Chronicle | DC Correspondent
Published on: September 14, 2018 | Updated on: September 14, 2018
Universal Robots' Cobot (collaborative robots) performs the Aarti of the Lord Ganesha in Mumbai.
Robotic arms perform the Aarti while the pujaari is free to help with other duties.
Ganesh Chaturthi is presently the festival in full swing in parts of India. While Maharashtra witnesses the main festival, big idols and decorated pandals are not the only sight to see. Technology seems to be taking an upper hand in almost everything.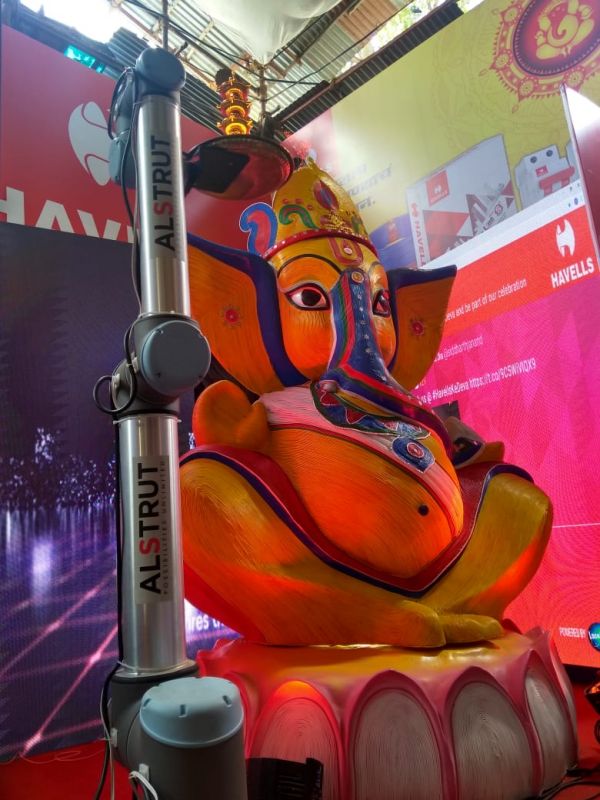 During the auspicious occasion of Ganesh utsav, Universal Robots, manufacturers of Collaborative Robots or cobots have come up with a unique application to participate in this festival. UR's cobots are seen to be performing the Ganesh Aarti at the Havells booth supported by AlStrut Technologies, where the theme is "Techno Artistic Ganesha". The spectacular sight can be witnessed at a Ganesh Pandal in Lalbaug, Mumbai.
This is not the first time a robot has taken over a pujaari's job — last year too, a few robotic arms were performing the Aarti. Check out the videos below:
Check out this one done by two robot arms.
And this one doing both the jobs with a single robot.
Ganesh pandals are an opportunity for pandal creators to be creative, and technology seems to be taking over even the simplest human activities and it is reaching incredible levels of sophistication. It displays a beautiful blend of how technology meets tradition.
Latest News
Most Popular
Columns