Technology
Get Smart! The connected lifestyle
Deccan Chronicle| anand parthasarathy
Published on: February 14, 2017 | Updated on: February 14, 2017
Indian innovation in AI and IoT creates a smart, connected lifestyle.
Smart T-shirt!
Things are coming together – literally — in 2017 — and Indian innovation is making IT happen. A survey by technology watcher Gartner last week, estimates that some 8.4 billion connected 'things' will be in use worldwide this year and two-out-of-three or 5.2 billion, will be used by lay consumers.
Making this connected lifestyle happen, is a combo of two technologies: Artificial Intelligence (AI) and Internet of Things (IoT). Another tech major, Accenture, has coined a new mantra: 'AI is the new UI' — or Universal Interface that makes technology happen for the people. Unsaid in all this, is another fact: Indian brains are making a lot of this happen. From smart cars to smart meters to smart wearables — there is a desi hand, often a startup behind many global developments. Here's looking at you kids — or specifically at three innovations poised to touch us in 2017:
Coming: Smart T-shirt!
It tracks your health — and vibrates to help you navigate.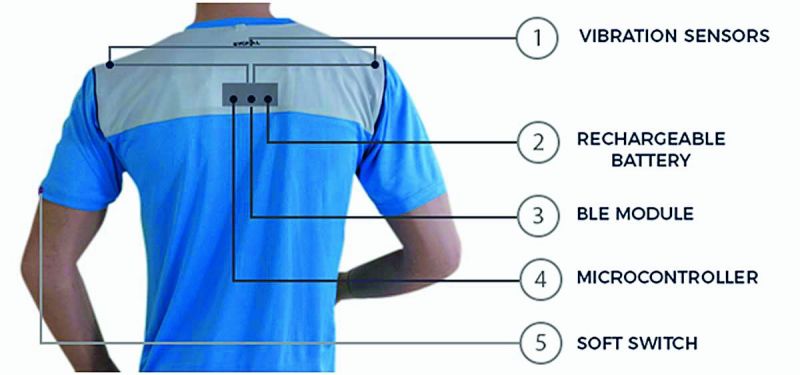 Smart health bands that track the steps you take and the calories you burn are nothing new. Phone-and-GPS-based navigation devices are nothing new either. Now, a Hyderabad-based startup, Broadcast Wearables has embedded these two separate tools in a piece of clothing — to create the world's first Smart Fitness T-shirt with navigation. It's called the Sygnal T-shirt and uses a tiny controller that is fitted near the neck of the garment that syncs via Bluetooth to your smart phone. It has a rechargeable battery that is good for 3-5 days.
You don't need to look at a screen to navigate. It has two vibration sensors stitched into the shoulders. You set your destination on a map on the phone and set out on foot or bike. When the right sensor vibrates, you turn right, when the left sensor vibrates, it means, 'take a left turn'... that simple! There is a tiny switch on the sleeve to turn the system on or off. The Sygnal T-Shirt is washable and rainproof. With the Android or iOS app installed, you can check on steps taken, floors climbed a calories burnt.
Co-founders Ayyappa Nagubandi and Ranganath Thota, are looking to crowd-fund their invention on the FuelADream platform, with a target of Rs 5 lakhs. You will be helping them reach the target by preordering the Sygnal T-Shirt for Rs 2,499 against its MRP of Rs 4,999. The international early bird price is US $50 (against an MRP of $99).
Smart water meter
Great for sharing water bills in apartments.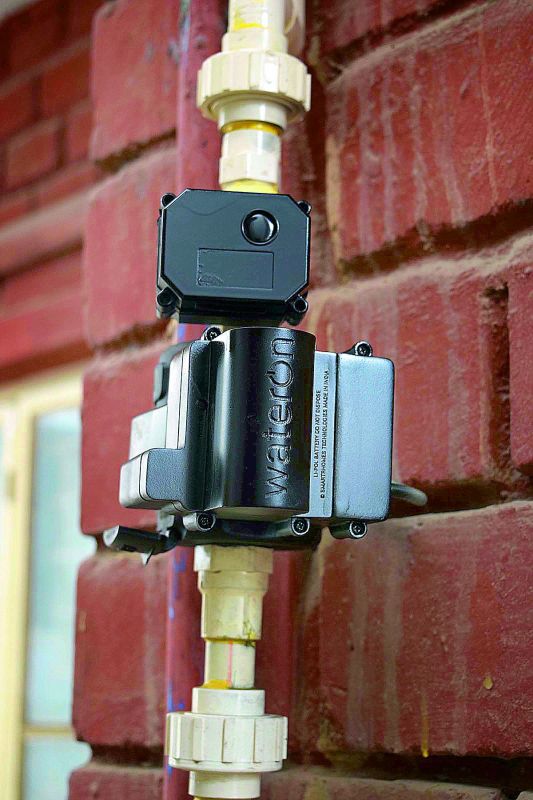 Residents in large apartment complexes face a common problem. There is only water bill for all, so how to divide it equitably between apartments of different sizes?
Indian startup, SmarterHomes, has developed a solution to address the problem: the world's first 100% automated smart water meter, an Internet of Things (IoT) product called WaterOn. In addition to measuring usage, the meter also detects and sends alerts about leakage. It comes in two variations – one with a remote operable valve allowing users to shut off water supply in the event of a leak or planned vacation, and second without valve which can alert the user of a leak, but requires manual shut off.
It also incorporates billing that presents usage trends, forecasts and a 6-month historical view of the consumption. The WaterOn range starts from Rs.6,499 and is currently in use in Bangalore and Hyderabad as well as in international markets like Finland, Holland and Indonesia. SmarterHomes was founded by Vivek Shukla and Kasturi Rangan in 2014.
Connected car
Stick a dongle under the dashboard and 'smarten' your ride!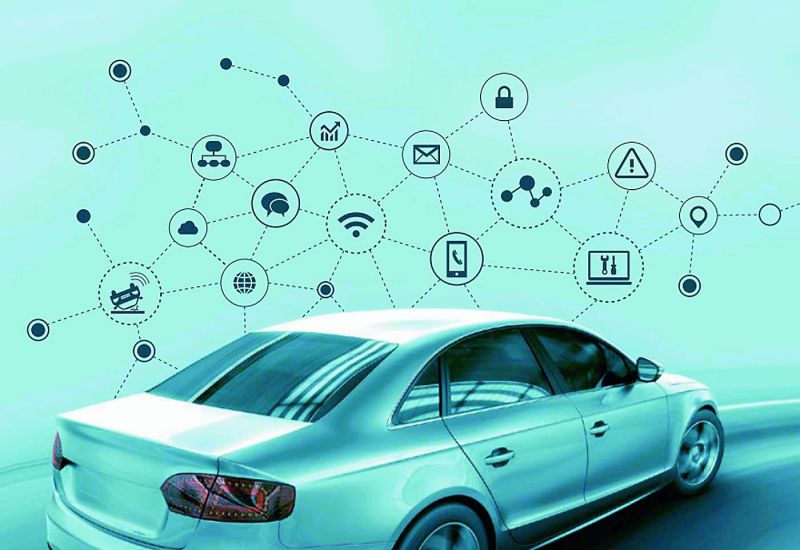 Most car makes made in the last 10 years, have a very useful connector under the dashboard that few owners know about. In Indian cars, it may not be visible and may be behind a panel. It is a mandatory 16-pin connector called the On Board Diagnostics (OBD) panel that monitors emissions, mileage, speed, and other useful data. It is used by mechanics, during servicing, but now, products are coming that enable car owners to tap into this connector, stick a data dongle and monitor a variety of car functions.
At a recent Nokia Innovation expo in Bangalore, telecom product company Sasken, showed a soon-to -be-launched Connected Car Gateway, harnessing the OBD to optimize car performance — and also do other things like vehicle tracking, route mapping, emergency breakdown calls, activating home appliances and anti-theft alarm.... all with a mobile phone. The made-in-India car gateway created waves at the CES Las Vegas last month.
Reliance Jio engineers in Navi Mumbai, are also in advanced stages of crafting a product tapping into the OBD — and adding some more car-related services to the MyJio app. It looks as if 2017 will be the year when car owners in India go under the hood and get smart!
Latest News
Most Popular
Columns