Technology
Apple's horrible misses so far this year
Deccan Chronicle | DC Correspondent
Published on: September 13, 2019 | Updated on: September 13, 2019
The September Apple event was packed with products; however, there were some notable absentees to the list.
Apple missed the bus with these products. (Photo: AP)
The September 10, 2019, Apple event was filled with products ranging from the new iPhone 11 series right down to a new iPad with new screen size. Apart from it, Apple also showed off its Apple TV+ and Apple Arcade services which will go some serious way in helping with the company's revenue. However, rumours suggested that there were a lot of other products that could be announced but it looks like Apple is saving it for a potential October event.
Some of these rumoured products from Apple are expected to be announced in this fall; however, the window does officially last until December 21 and Apple does have the tendency to have soft launches so we could still see these products being introduced before the end of this year.
Let's take a look and see some of the products that Apple did not announce at its September iPhone event.

Apple AR glasses
Augmented reality was expected to take centre stage at the iPhone 11 event however it made a no-show. Curiously, in its iOS 13 GM, Apple has left the starboard framework of its yet-to-be-announced Stereo AR apps and headsets.
As per a report by 9to5Mac, "Engineers have also been developing support for stereo AR in iOS – as reported by 9to5Mac back in April – but the project may not be the "Apple Glasses" everyone has been talking about. It consists of support for a face-mounted AR experience, which can be compared to Google's Daydream, and has been in internal testing with support for two Apple devices (codenamed Luck and Franc) and a third-party device, HoloKit.
Stereo AR apps on iPhone work similar to CarPlay, with support for stereo AR, declared in the app's manifest. These apps can run in either "held mode", which is basically normal AR mode, or "worn mode", which is when used with one of these external devices. A new system shell – called StarBoard – hosts extensions that support the new AR mode, similar to how WatchKit apps worked in the original Watch.
With recent reports that the AR headset project was cancelled, it's unclear when (or if) Apple is going to announce something about this, but the company has definitely been working on stereo AR support for gaming and other applications, which is at quite an advanced state as of iOS 13."
Prior to this, reputed Apple analyst Ming-Chi Kuo stated that Apple would begin manufacturing its AR headset in Q4 2019; however, mass production of the device will take place only in the second quarter of 2020. If this information happens to be true, then the wait could be a while longer unless Apple decides to preview it earlier.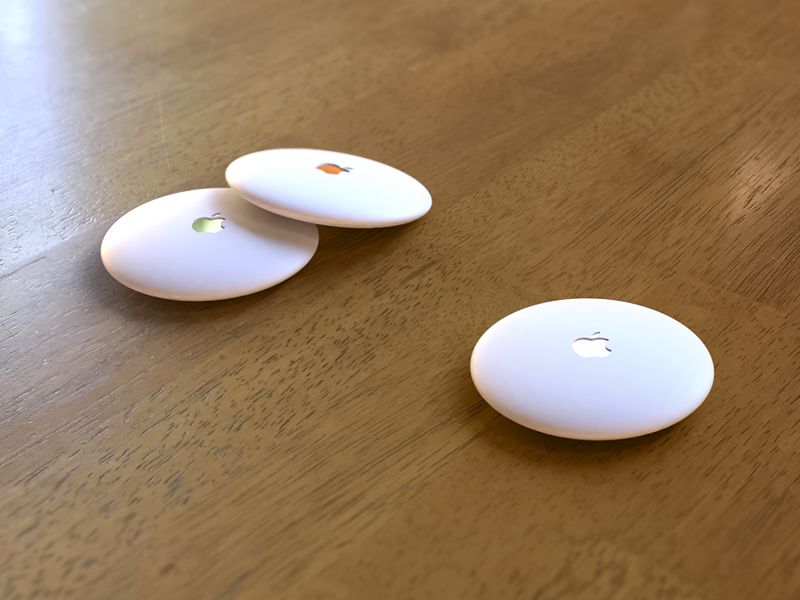 Apple Tags
The Apple Tags were widely tipped to be introduced alongside the new iPhones; but like the AR headset, it wasn't meant to be. This Tile-like tracker is said to work with Find My app in iOS 13 and is said to offer a seamless native experience to help track belongings.
The product Tag1,1 was discovered in iOS 13 beta along with the very first image of the Apple Tag. This tracker should feature Bluetooth LE, NFC, Ultra-Wideband and a speaker to easily keep track of things and help signal out lost belongings.
Interestingly, personal item tracker manufacturer Tile also expected Apple to launch its competitor so they sent out a reminder to media about its products and device integrations.
With this launch seeming imminent, Apple could launch the Apple Tag at this year's October event.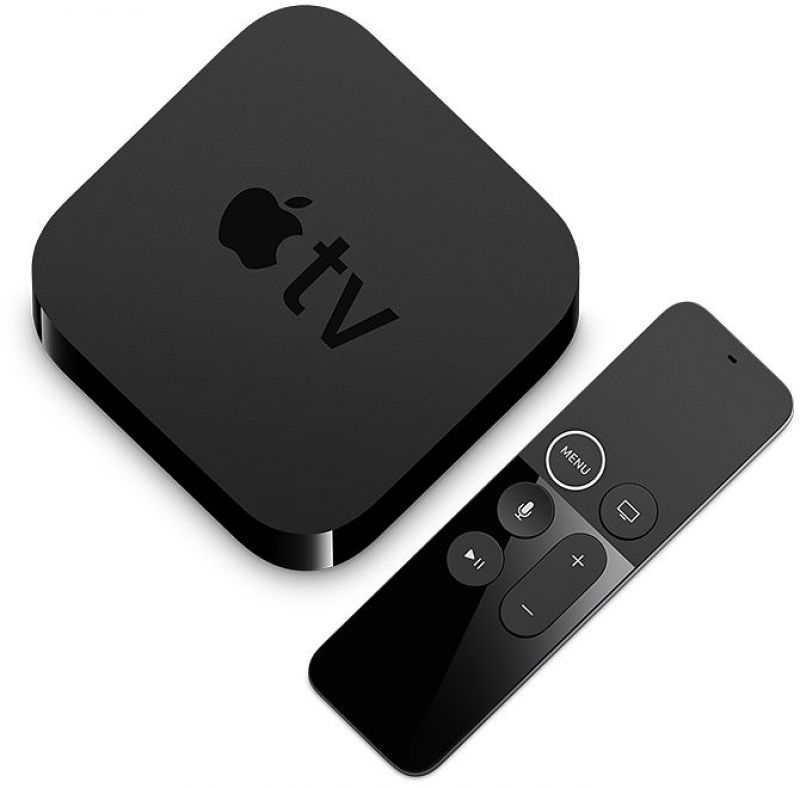 New Apple TV
The interwebs have been rather silent about the launch of an Apple TV refresh; however, 9to5Mac reports that an Apple TV with an HDMI 2.1 and newer processor could be announced shortly. The set-top box has always had a two-year upgrade cycle with the Apple TV HD coming in 2015 and the Apple TV 4K debuting in 2017.
However, there have been a couple of hat tips which suggest that Apple TV refresh could be just around the corner. 9to5Mac states, "The Twitter account @never_released which goes by the codename Longhorn expects a new Apple TV 11,1 model with an A12 processor upgrade from the current A10X Fusion chip" and "An anonymous tip we received tonight expects a new Apple TV with HDMI 2.1."
So, there is a big chance that the Apple TV will be announced in October ahead of the official launch of the Apple TV+ service which is scheduled for November.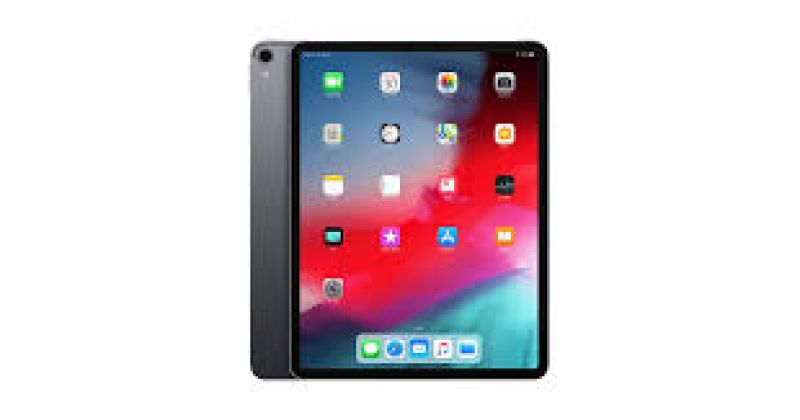 New iPad Pro
Apple was expected to launch the successor to the iPad Pro at the event but the company usually slots it in for the October event. Hopes weren't high for the brand to launch this product and hence we had to be content with a new 10.2-inch iPad.
Rumours about the iPad Pro had been seeping in from quite a while and this new tablet is expected to come with a new triple rear camera setup like the iPhone 11 Pro. This addition would be a major upgrade from the single-camera setup on the back that came with the 2018 iPad Pro. As of now, only one report about this feature has surfaced and that's by hit or miss tech website Macotakara. However, with this triple rear camera setup, the new iPad Pro will feature support for features like Stereo AR apps and more powerful camera and video software features.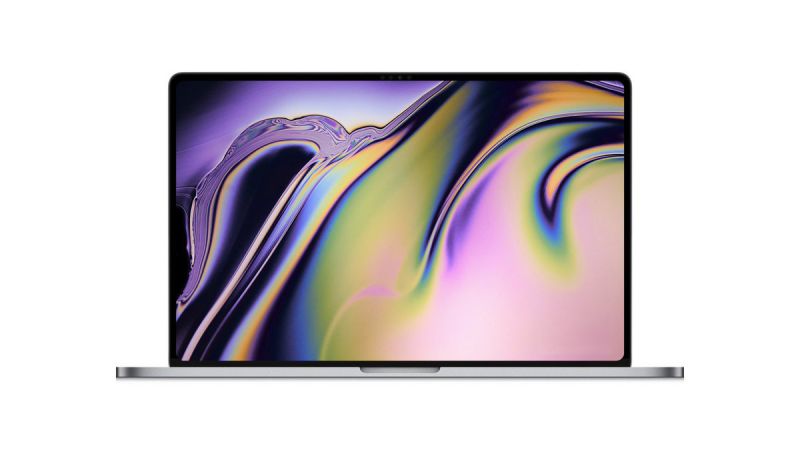 16-inch MacBook Pro
In February, Ming-Chi Kuo predicted that Apple was building a new MacBook Pro and that it would arrive this year. Ever since then, a lot of features of the laptop have been revealed. The biggest advantage to consumers on this 16-inch MacBook Pro would be the switch from the troublesome butterfly keyboard to the scissor-switch design.
The 16-inch MacBook Pro would also come in an all-new design and feature slim bezels that would allow a larger display to be fitted in the same footprint as the 15-inch MacBook Pro. This display may come with a resolution of 1920 x 3072 pixels which would be an improvement over the current generation 15-inch MacBook Pro.
Latest News
Most Popular
Columns