The 'future of dining' is what the company calls it. And yes, we can see why. This new smart table is actually a large strong tablet with legs, literally. IRT, or Interactive Restaurant Technology, has announced the future of restaurants where dining meets technology. The table offers a new way of communication, interaction, entertainment and ordering system for customers. Best suitable for restaurants, malls, airports and almost every place that employs a customer seated at a table—well—almost.
The IRT Table, a brainchild of kodisoft, is basically a very, very large tablet. It is just designed to be a table and can be used for almost anything—from cooking to dining and even writing to dancing. Yes, the display is tough and can withstand almost anything that you can 'throw' at it. The IRT Table is internet-connected and can help restaurant customers order their food and do a lot more while waiting for their dinner to be served.
When experiencing this table, the first thing that crosses your mind is 'how tough is this surface?' Well, to ensure that a table, especially which employs a display produced using advanced lab-tested thermal and chemical treatments. This increases its strength and resilience to nearly unbreakable levels. The result—a very safe and strong surface. To add to it, the glass surface is also sensitive to human touch. The legs, are not there—just a simple, reinforced steel body that runs from top to the bottom stand, supporting the table to make it sturdy. The IRT Table has a smooth, seamless glass and metal body. This design gives customers a different feel from what they have experienced earlier, on an older, ordinary table.
The IRT Table has a multi-touch surface, which supports an unlimited number of touches, performs well with even liquids spilled on it. The display can also distinguish subtle differences between hands, fingers, and objects placed on it. It can also interact with gloves on. Customers can interact with the table, watch videos, play games, connect to social media, browse the internet and much more, after they choose what they what to have on the menu.
The table features do not end here—the IRT Table allows customers to pay too. It uses a contactless payment technology and customers can use their smartphones or tap and pay credit/debit cards to make simple, safe payments. The table interacts and connects with customers uniquely.
Using NFC, mobile apps or QR codes, one can access his or her customer account with ease and receive discounts, or access the social media network. The table also has cameras—four built-in high-quality cameras, which uses Intel's RealSense technology to detect face and hand tracking, allows each customer to click and share photos, or do video conferences. The table has multiple apps that can keep customers engaged. These range from weather, social media, news, services and media libraries. IRT has also opened itself to developers to add more applications accordingly.
The IRT Table has a powerful computing platform built within the unit. To start with, the display has a 4K 3840x2160 panel that is stretched across a 50-inch real estate. Powering the display is a 3.6GHz Intel Core i7 processor with a turbo boost option for up to 4.4GHz. Clubbed along is a 32GB DDR3 memory with a powerful GTX 970 4GB graphics card by Nvidia. Last, but not the least, it features a decent 128GB of SSD storage. The IRT Table weighs in at a whopping 67Kg and can accommodate up to 4 people at a time.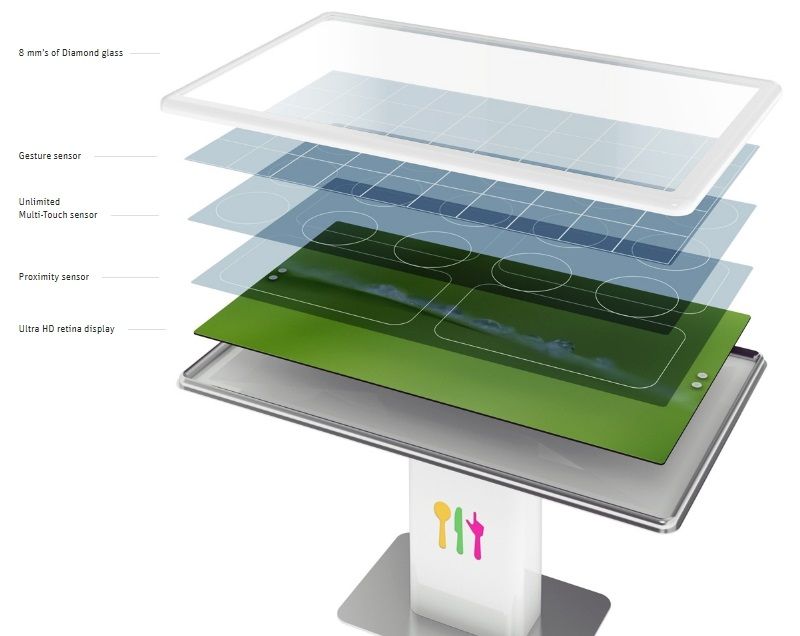 Now is the best part—the price. Well, this does not seem to be available for purchase, but is on a rental scheme. The table would cost the restaurant (or premises) owner a flat rate of $5 per seat, per day. This would depend on how many people occupy each table on an average. Restaurant, mall and other interested business owners can use the interactive smart table in many ways. Apart from dining of course, entertainment, engagement, fun, payment and even advertisement.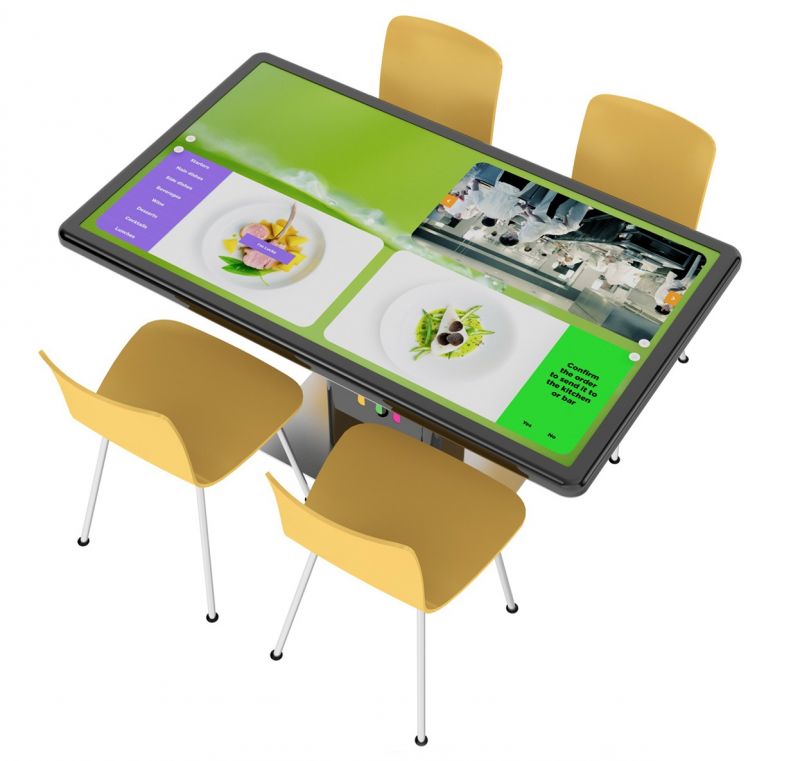 IRT's first table was featured in Limassol, Cuprus, end of 2012. The product was so successful that the kodisoft IRT solution delivered a return on the owner's investment of $720,000 in just half a year. Kodisoft is now seeing a whopping 32 per cent sales increase in the product ever since.
Click on Deccan Chronicle Technology and Science for the latest news and reviews. Follow us on Facebook, Twitter.
...