With a massive online world out there, many people are continuously connecting to different websites, online services, social media and alike. Though this makes life simple for us, there are bad people out there lurking around to find a prey. Through scams, malware and viruses, they can attack you with ease and their end result is money. Either through advertisements, data theft or simple hijacking, their main motive is to extract as much as they can from you. They hunt for unsuspecting victims using spam and scams. Most often, they also use advertisements, especially on low quality websites and porn websites, which take you to another webpage that automatically downloads apps and malware to your device. Either a computer, or a smartphone, hackers target devices intelligently. The best method – don't visit or click on anything online that is suspicious, or too tempting. Install antivirus software to safeguard your device online.
Quick Heal focuses on security and highlights how ransomware gets into your system and hijack your privacy. So what is ransomeware and how does it work? This is with respect to recent hacking of IRCTC website and reported data theft of lakhs. Malware has been the bane of security providers and like the proverbial hydra multiple versions keep manifesting themselves on a daily basis making data on both personal and corporate networks highly susceptible to attacks.
Check out how ransomeware attacks, what it does to your PC/device, how you are infected and what is at stake.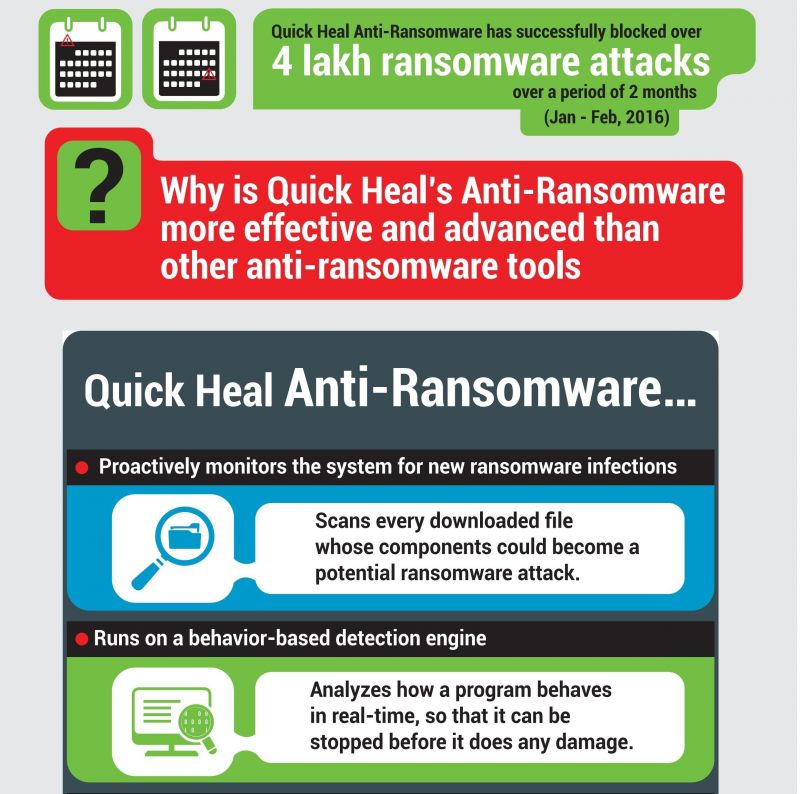 Click on Deccan Chronicle Technology and Science for the latest news and reviews. Follow us on Facebook, Twitter.
...