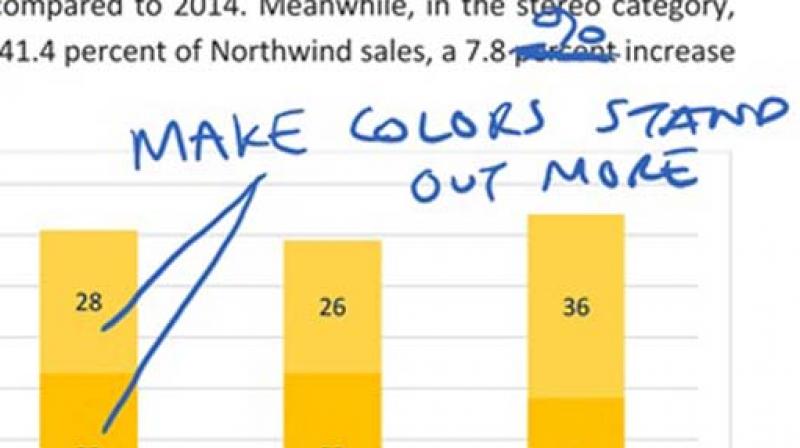 You are just about to board a flight and get an urgent mail to make changes to the presentation for your upcoming meeting. Wouldn't it be great to pull out your smart phone and make the changes rather than getting your laptop out? Microsoft has announced an inking feature for its Office tools, which allows users to write or draw in documents, presentations and spreadsheets with a pen, stylus or even finger.
The inking feature has two modes, one with pen and one without. If you don't want to invest in a digital pen or a stylus, you can edit using your fingers. Users can go to the Home menu and tap on Draw with two options: Tap to Draw with Mouse or Touch. For devices with compatible stylus you need to select a pen icon.
The inking feature is ideal for those who need to review or edit documents on-the-go. It lets you mark the errors and type the changes then and there. It also has the highlighter and eraser. There are different options for colour and pen thickness. The inking feature is now available for Word, Excel and PowerPoint apps. The Microsoft Office apps are available for free download in GooglePlay, AppStore and Microsoft store.
—IndiaTechOnline
Click on Deccan Chronicle Technology and Science for the latest news and reviews. Follow us on Facebook, Twitter.
...