Technology
Reliance confirms JioCoin app is fake; how to spot fake JioCoin apps
Deccan Chronicle | DC Correspondent
Published on: February 1, 2018 | Updated on: February 1, 2018
The 4G service provider denies the existence of JioCoins cryptocurrency and will take appropriate legal action.
The company has asked its customers to refrain from downloading such fake apps.
Reliance Jio, one of India's largest network service providers, has confirmed that their JioCoin digital currency hasn't been made public yet, and all the existing apps on the Internet are fake. The company has asked its customers to refrain from downloading such fake apps.
The company has issued a statement to the public, requesting the people to stay away from such fake apps on the Google PlayStore. "Reliance Jio would like to inform the public and media that there are no such apps offered by the company or its affiliates/ associates. Any such apps using the JioCoin name are fake and people are advised to refrain from dealing with any of them," said Jio in an official statement.
While Reliance Jio has acknowledged the faking of their upcoming cryptocurrency, it becomes evident that hackers are on the lookout for every opportunity to dupe thousands of people. With the fake JioCoin apps raking up several thousand downloads on the PlayStore, there's no regulator looking after live cyber frauds. Google's PlayStore has always been found to host several malware apps and despite the presence of Play Protect, it was surprising that such fake JioCoin apps made it to the PlayStore. By the time the fraud was reported by the media, these fake apps were a part of thousands of smartphones. Most of these may have already managed to steal valuable information such as sensitive banking information and deposited several malware apps. What Google should do is follow a more strict approval procedure for Android apps on PlayStore. They can probably follow verified marking for all authentic apps in the store, like Twitter's 'blue tick' for verified accounts.
Also read: Google goes strict on 7,00,000 apps using AI
However, Android users, are advised to exercise caution before downloading trending apps. It is always advised for Android users to verify the source of every new app before downloading them. No matter how smartly the fake apps try to convince you of their authenticity, the developers of such apps often end up making mistakes or leave traces of their malicious intentions.
For example, we stumbled upon these fake JioCoin apps on the PlayStore after the incident was reported. It is easy to notice that these fake apps give out enough details to suggest their malicious intentions. An authentic Jio app will have a convincing interface and will carry the 'Reliance Jio Digital Services Pvt. Ltd.' tag underneath the app's name. The developer's description will carry the authentic address of Jio's head office, which one can cross check with their website.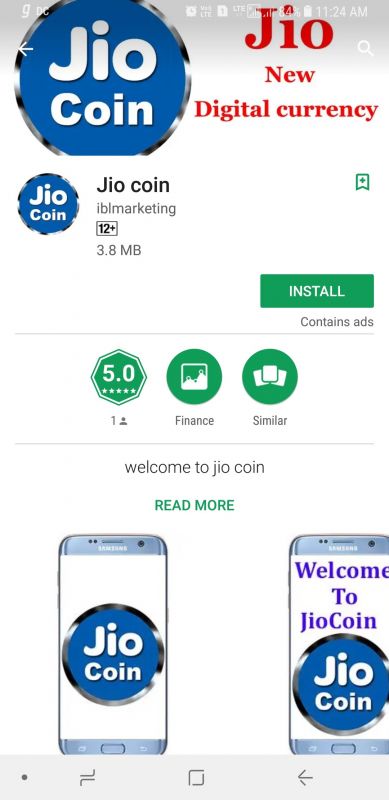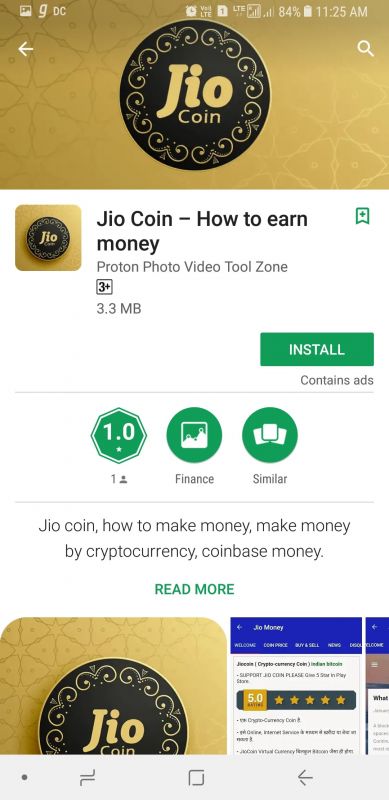 Some of the fake JioCoin apps on the Google PlayStore
It is also advisable to check with Jio's official website before downloading any of their app that involves financial transactions. The company's website will always keep its users informed about the rollout of any new app and service.
As consumers of the digital age, one must remember that exercising caution is very important and one must possess the knowledge of all the official policies before subscribing to any service of a particular service.
Latest News
Most Popular
Columns