Technology
Sound One X50 review: Sporty wireless music on a strict budget
Deccan Chronicle| Aaron Almeida
Published on: June 30, 2018 | Updated on: July 2, 2018
A sports earphone that offers ample bass and decent overall sound quality.
The X50 features magnetic tips so that the earbuds dont accidentally fall off.
Over the past few years, fitness is an area where Indians are catching the bull by the horns. With fitness now playing a key role in people's lives, more and more people are heading out for runs or heading to the gym. And who accompanies you when you workout? Your best friend — your phone. And what does your phone do? Help you workout with music.
While music is what everyone enjoys, not everyone has the same taste. So changing the tracks being played on a gym's PA speaker is out of the question. Runners have a problem too as people would like some music to be played to avoid hitting that proverbial wall when it comes to distance running.
And now, with smartphones slowly eliminating the headphone jack and prices of Bluetooth earphones dropping, we are seeing a lot of brands price their earphones extremely competitively.
And in the midst of many audio accessory manufacturers out there, Sound One is a brand that has been launching some cool products on our shores for a while. They have earphones catering to varying budgets and some of these gadgets have features that are usually found in products that are premium-priced.
While Sound One has a range of earphones in different budgets, their recently announced the X50 is a budget-friendly in-ear Bluetooth earphones, that is priced at a mere Rs 1,490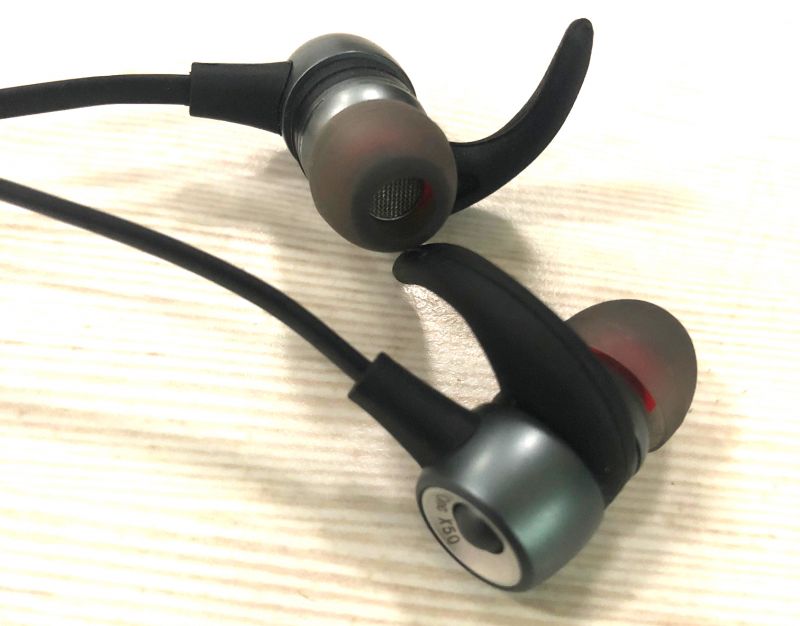 Design and Build Quality
To start off, the packaging is very impressive that instantly hits the eye. The brand packs it in a premium box, even though this is essentially a budget earphone. In the box, you get a pouch, micro USB cable, spare ear-tips and fins that help give you a secure fit.
Moving on, the Sound One X50 has a neckband design, which essentially means it isn't a 'truly' wireless earphone. Both buds are physically connected to a cable. On the length of the cable is the in-line controls that also house the mic and the USB charging port. This is pretty strange as most similar wireless earphones have this housing towards the right earbud, which is ergonomically the best location to have it.
Controls here include volume rockers on either side of a multi-functional button. The plastic on the controller feels sturdy, but the LEDs inside it make it look a bit 'cheap'. The red and blue blinking light makes it unappealing. Lights to indicate power is actually not needed nowadays, and this is what makes it look tacky.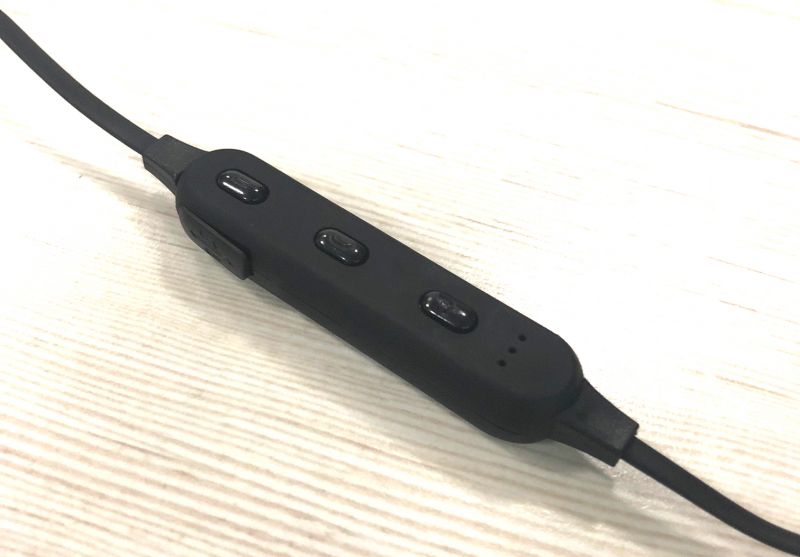 The earbuds are made of metal — a silver-grey and red finish makes it look classy. The silicone ear tips are soft and while using them for extended amounts of time there was no strain or irritation felt at all.
The back of each earbuds features a magnet — so when the buds aren't in your ears and resting around your neck, they automatically tend to stick to each other. The only problem with it is that the magnets are not too strong and we did find the earphones cutting loose with little pressure.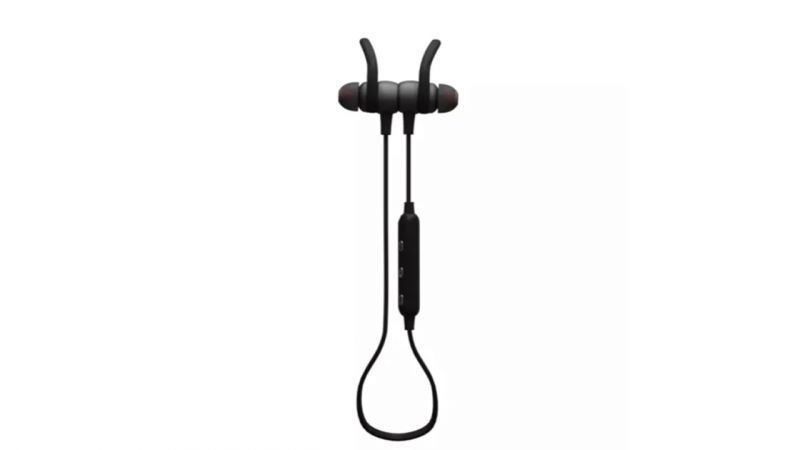 Performance
We tested these earphones during extensive workouts and loved how snug the buds were. As stated earlier, we did find the weight distribution a bit off — the earphones tend to hang towards the left because of the weight from the in-line controls.
Moving on, the Sound One X50 supports Bluetooth v4.1. As far as noise isolation is concerned the X50 performs decently well. We could barely hear any ambient sounds, even on lower volumes.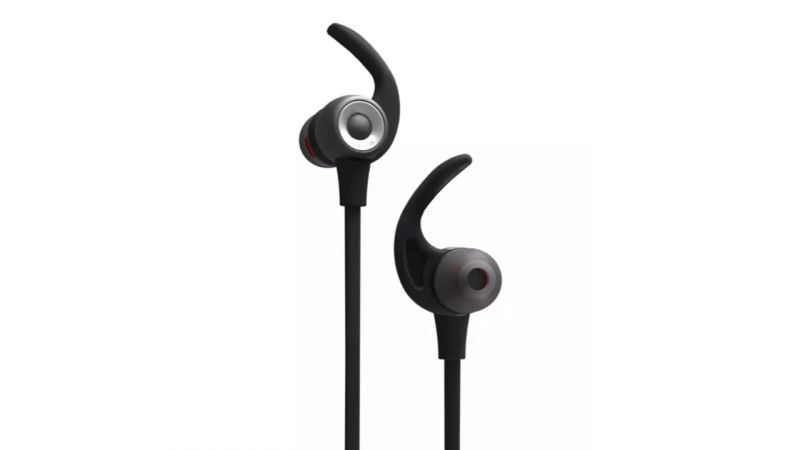 The pair comes with 10mm drivers each and is pretty loud too. The frequency range of these earphones is 20Hz to 20KHz, this means that bass and treble should be decent enough. We tested the X50 with both Androids and iPhones and streamed music from Apple Music and Amazon Music respectively. Different genres such as Hip-Hop, Pop, Western Classical, EDM and a bit of Rock music were our test runs.
We noticed the bass was pretty loud and this could appeal to those who love bass-heavy music. It appears that the bass is enhanced to give it that punch. On high volumes, the bass distorts but is unnoticeable if you aren't paying attention. The mids and treble are fairly audible and we didn't have any issues with it.
The battery life of these earphones is appreciable. The built-in 80mAh battery has a standby time of 240 hours, while music playback is at a peak of 6 hours, as rated by the company. During our test, the earphones barely needed to charge it daily. Additionally, the earphones support quick charge and can be topped up to 100 per cent in around two hours.
Lastly, the X50 has a transmission distance of 10 metres, which is at par with most BT devices out there.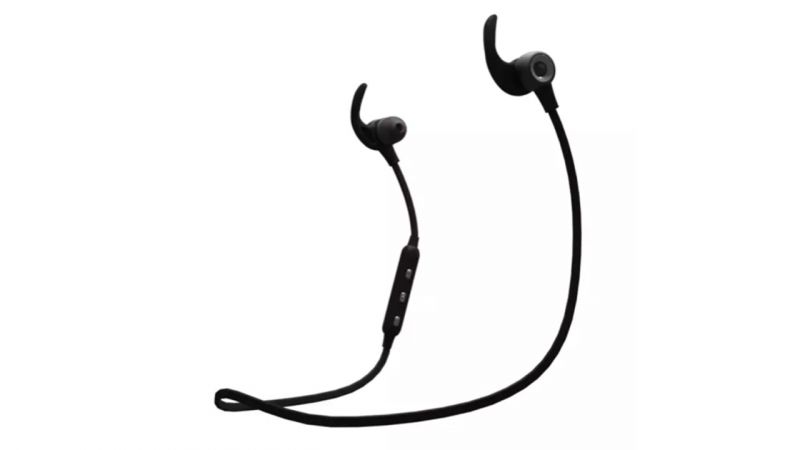 Verdict
The Sound One X50 is priced at Rs 1,490, which makes it a pretty attractive and something definitely worth considering. To sum it up, this headset comes with a sturdy build quality, good audio performance and an decent battery life. The low cost, good audio quality, sweat-proof housing and the comfortable fit, makes these earphones head into our recommended list.
Click on Deccan Chronicle Technology and Science for the latest news and reviews. Follow us on Facebook, Twitter.
Latest News
Most Popular
Columns