Technology
Tata Sky Binge review: Binge on with Amazon's free Fire TV Stick
Deccan Chronicle| Francis D\'Sa
Published on: May 30, 2019 | Updated on: June 1, 2019
It's cheap. Dirt cheap! For just Rs 249 per month, you get to enjoy Tata Sky TV as well as four OTT channels.
All you need to do is get a simple Tata Sky subscription account with the kit and refill the account with a minimum of Rs 249 each month.
It's actually great news for users who own a flat-screen TV. You don't need to invest on an additional Android box to view online content since Tata Sky has collaborated with Amazon to put Binge on their Fire TV Stick's Special Edition Android stick for existing Tata Sky consumers. The two put together gives you a world of online content that you can watch or binge watch.
But what exactly is the Tata Sky Binge? Well, the Special Edition Amazon Fire TV Stick is the regular Fire TV Stick full HD version with a pre-loaded Tata Sky Binge app that allows existing Tata Sky consumers to help them migrate to Tata Sky service on the internet, with four additional OTT channels in a single bouquet package. The only difference is a Tata Sky sticker placed on the stick and the remote. Using the Binge app, you won't need to that bulky set-top box near your television, no extra remote controllers to manage, no more dish antenna on your roof and no ugly wires running around your walls. All you need to do is obtain one of these special edition sticks, plug them into an HDMI port of your TV, configure internet and register your details to begin binging.
So the next question you would have is "do I need a Tata Sky account?" In short — yes. You need to be an existing Tata Sky consumer with a set-top box installation done at home. All you need for the Binge is a Tata Sky account and refill it with sufficient money each month. Existing Tata Sky users can simply avail this Binge stick and use the service with ease.
Requirements? All you need is a strong internet broadband, at least around 2MB/s to 4MB/s and a Tata Sky account.
The price you pay? It's cheap. Dirt cheap! For just Rs 249 per month, you get to enjoy four OTT channels that include Hotstar, Sun NXT, Eros NOW, Hungama Play. You also get to enjoy more than 5000 titles from the Tata Sky VOD library along with your favourite TV shows from the past 7 days. Best of all, the Amazon Fire TV Stick hardware comes in for free.
Benefits? You get the first 30 days free. You get four OTT channels with tons of entertaining content for a throw-away price. If you are an Amazon Prime member already, you could enjoy Amazon Prime Video, and Music without any additional cost. If you don't have an Amazon account, you get that free for three months too. You get the power of Amazon's voice assistant Alexa on the remote itself where you can simply ask the Fire Stick to hunt for your content by simply speaking to her. And lastly, with the Amazon Fire TV Stick Tata Sky Edition, you are also free to take your TV subscription along with you to your friend's house, your farmhouse or even when on a vacation.
What about non-existing Tata Sky users? You need an STB connection for this feature. All you need to do is get a simple Tata Sky subscription with an STB, opt for the kit and refill the account with a minimum of Rs 249 each month, or have sufficient balance to manage the STB and Binge connections accordingly.
What if you don't want to use it anymore? Well, you would have to return the Amazon Fire TV Stick back to Tata Sky when you want to give up the plan. The hardware (the TV Stick) is not free for life, but is free for use, till your subscription exists. Simply instruct Tata Sky to discontinue your service and someone from Tata Sky will come to your doorstep and you could hand over the unit to them.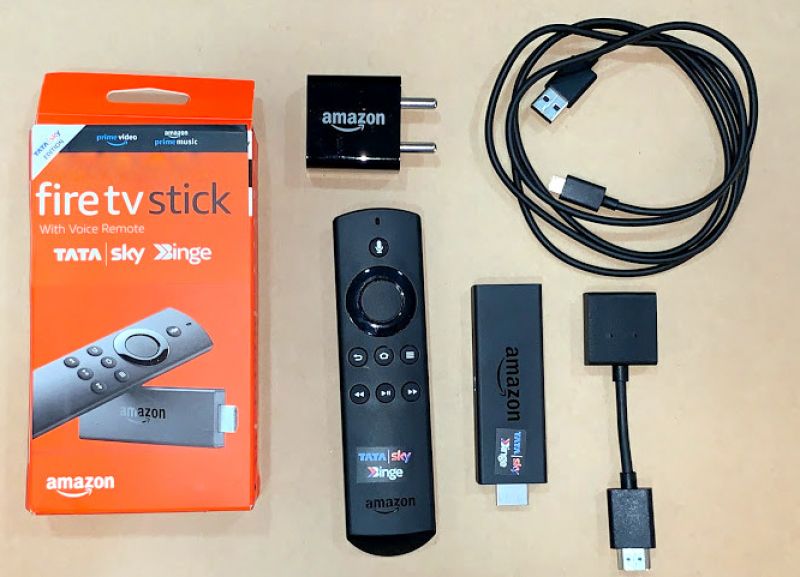 What do I get with the kit? The kit consists of the Amazon Fire TV Stick Tata Sky Edition Android TV unit, a power cable, a USB power adapter, an HDMI extension cable, and a voice-enables Alexa remote with two AAA batteries.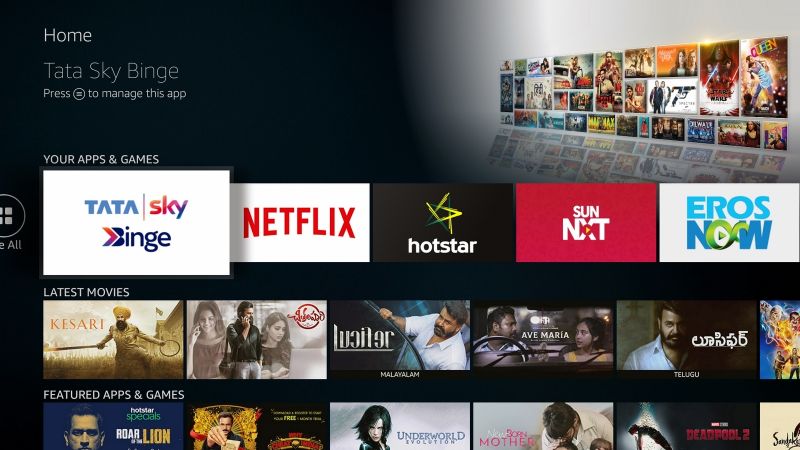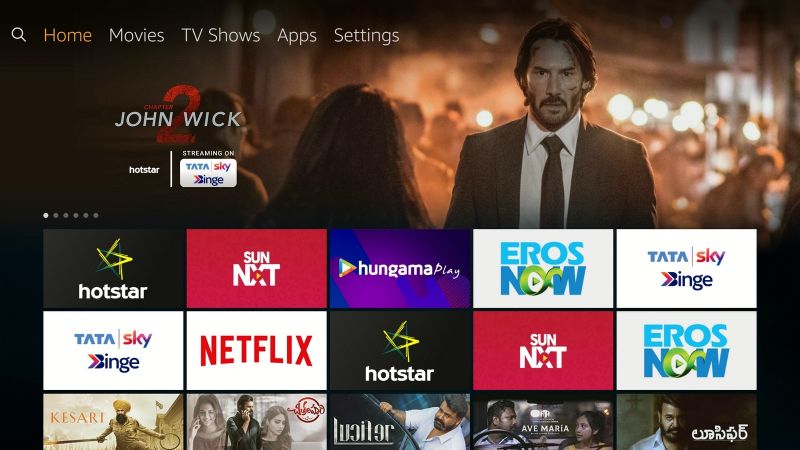 How does it perform? The Tata Sky Binge is nothing but a simple Amazon Fire TV Stick with the features of Amazon Prime Video, but built-in with an additional pre-installed app from Tata Sky, called Binge. Once you plug in the Fire TV Stick to your TV, supply it power and turn it on, you will see a setup process that will ask you various details. These include account details, internet connection authorizations and a few others. Once done, your Amazon Fire TV Stick is ready to entertain you.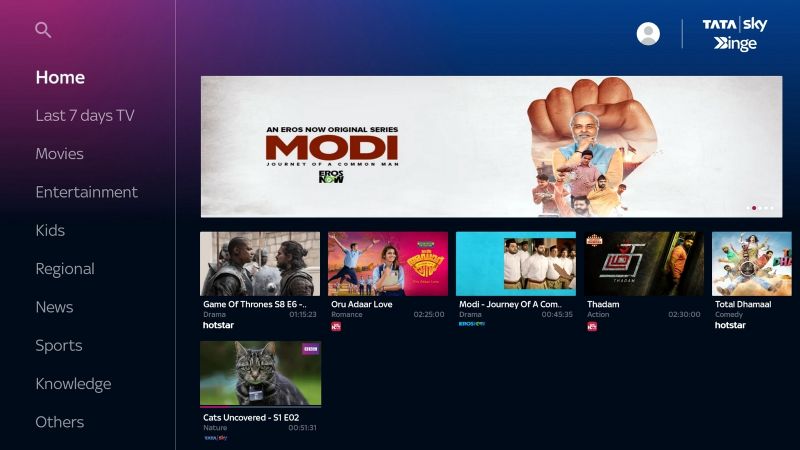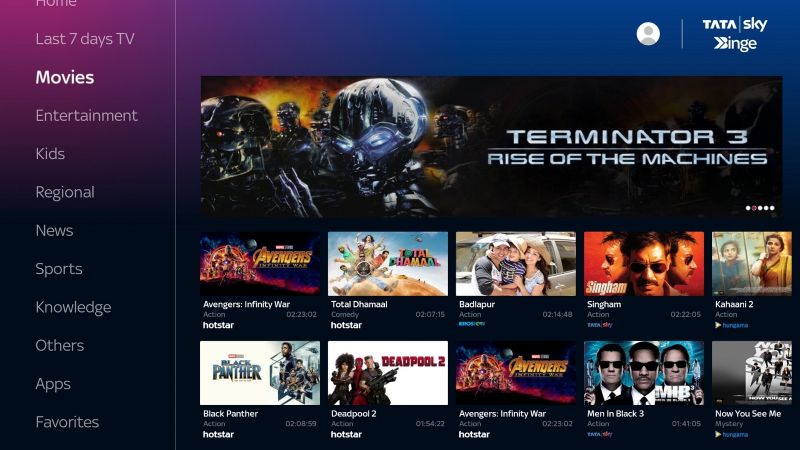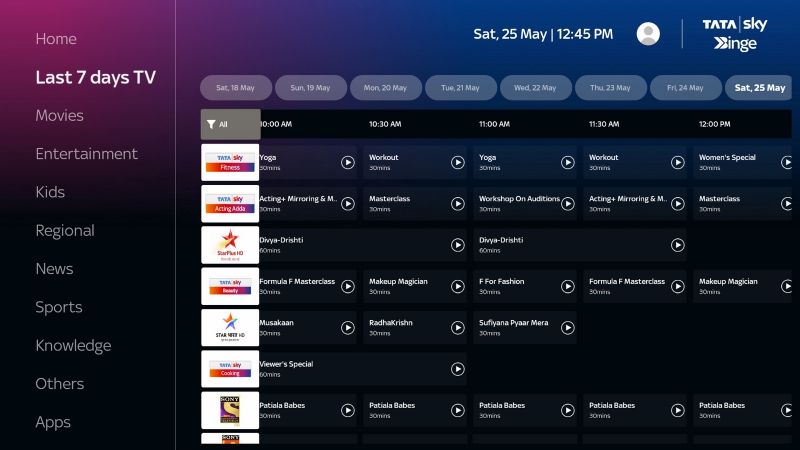 If you already have an Amazon Prime Video subscription, you can use it immediately on the stick. For Tata Sky Binge, Simply click on the Binge App that you see installed on the initial screen itself, and the app will introduce you to set up the subscription. Enter your Tata Sky subscription details and that's all. Now you are free to watch few TATA Sky TV channels or pre-recorded programs from 7 days earlier along with popular and trending content across genres.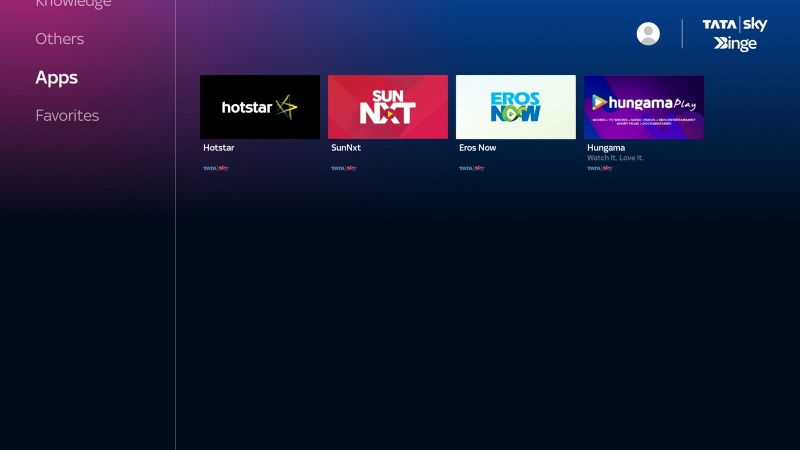 The Binge app also shows you four more OTT apps that are pre-installed — Hotstar, Sun NXT, Eros NOW, Hungama Play. Hit on any of these OTT applications and all you need to do is register yourself once and enjoy free content for a month. While the four OTT channels are self-explanatory, the TATA Sky app itself is pretty feature-rich. You can enjoy up to full HD 1080 content provided your TV supports Full HD resolution, you have a sufficiently fast internet connection, the broadcast is in full HD and your subscription is active. You could use the stick on an HD or HD-ready television and the stick will downscale the content accordingly.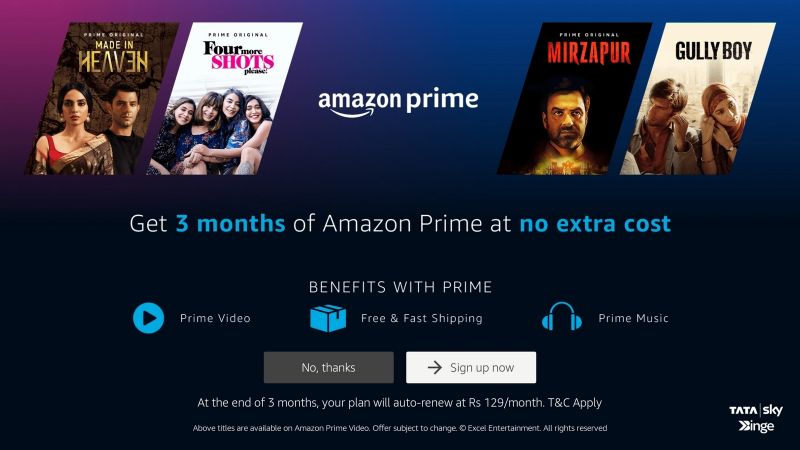 Tata Sky Binge was released to reach an even wider audience and works well in favour of both Amazon as well as Tata Sky. With this combo, Tata Sky customers will be able to have a seamless experience of watching Prime Video too.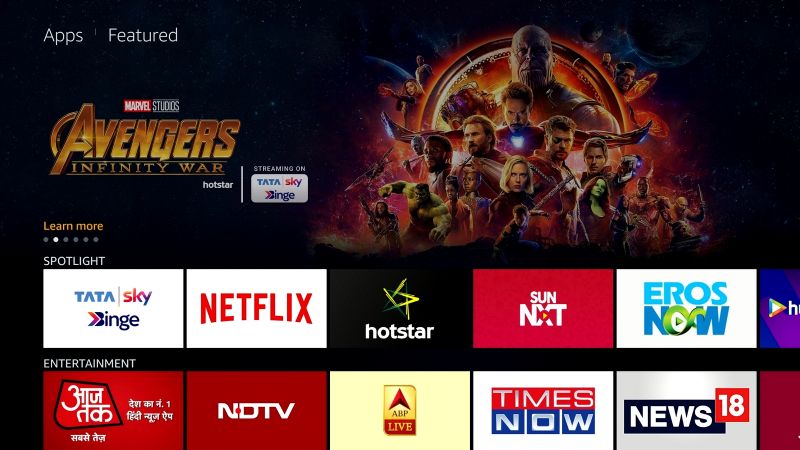 With this collaboration of Tata Sky binge, Amazon, Hotstar, Sun NXT, Eros NOW and Hungama Play, users benefit across multiple languages and limitless hours of entertaining content, whenever they need it, and wherever they need it. Users can also install their own apps such as Netflix, Sony Liv, and a lot more, from videos to movies and music and even games. The built-in app play store can help you get a lot more on your Fire TV Stick than you can imagine. And the best part, it comes at just a price of Rs 249 per month — no need to invest Rs 3,999 on Amazon's Fire TV Stick hardware as it comes free with the Binge package, till you use it.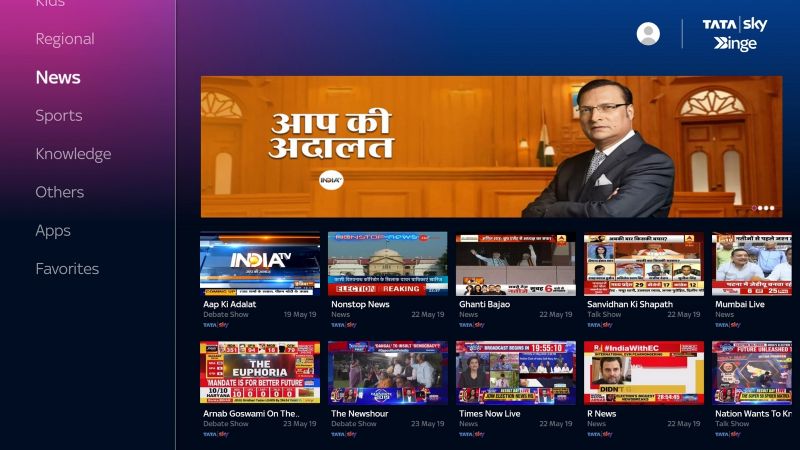 For those who own a Tata Sky connection or or an extended family or home who doesn't own one, the Binge is a great way to get onboard the OTT train. With a 30-day free subscription and just Rs 249 each month, there does not seem to be a sweeter deal yet. We would definitely recommend the Tata Sky Binge, especially for the value for money it offers. Sadly, the Amazon Fire TV Stick Binge Edition is not available in 4K version.
Note to readers: The above article has been modified to mark a few errors. Tata Sky Binge is only available to those who are existing Tata Sky consumers. You can use Tata Sky Binge as an alternative to watch the content on a second television or in another home. You are also free to lend it to your friends and family on your personal account. We regret the inconvenience and confusion caused with the earlier information.
Latest News
Most Popular
Columns