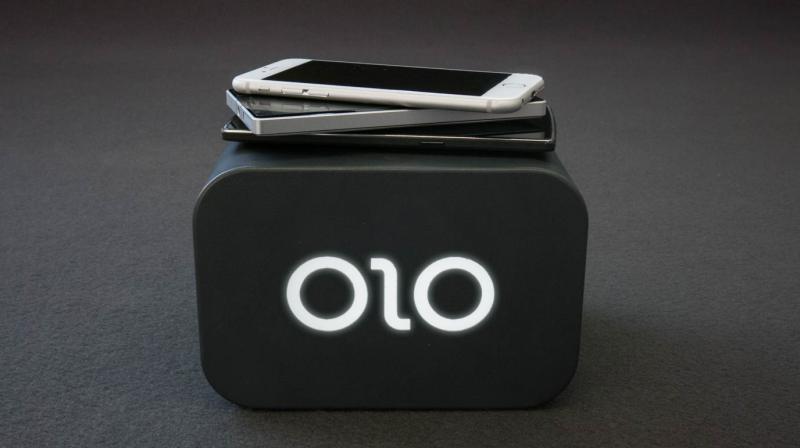 Mumbai: Called Olo, this revolutionary device has made 3D printing a lot more accessible than before. Olo's technology is simple, yet brilliant!
Olo features a beautiful and portable design that is easy to use at a fraction of the cost of any other 3D printer in the market. Olo is made of only 7 plastic parts, one chip, and one motor.
It introduces a completely new line of materials called Daylight Resins, which harden under the white light of a smartphone screen. Its case was specifically designed to filter out all harmful external light to maximize the precision of the print, which can reach the incredible 42 micron resolution.
Olo is extremely portable, weighing just over a pound. Its lightweight and compact size allows anyone to take it with them in a bag, in a backpack, or in its custom neoprene Olo pro-pack. Despite its small size, Olo allows 400 cubic centimeters of printing volume, and can fit almost any phone, including the large iPhone 6S Plus and Galaxy A7.
Olo's battery-powered motors give it the freedom to print anywhere, without the worry of needing to recharge. Just 4 AA batteries will last you at least 100 prints.
Olo, since its conception, was designed to be used by everyone. All you need to do is select your model, pour in the resin, and let Olo do the rest! You can launch your first print within 10 minutes of unpacking the 3D printer.
At the same time, it can be used by professionals: the high accuracy combined with the wide variety of materials allows the device to be used for almost any application, from prototypes to many end-use parts.
Materials include hard, flexible, translucent, colored, and even castable resins. With this 3D printer, you will never waste a drop of material: the resin not used to print a part is completely reusable.
It is compatible with iOS, Android, and Windows devices. It also works with a variety of free 3D software. You can use 3D scanning apps such as Autodesk 123D Catch, or any modeling software to design your own custom part.
Olo also adds a social aspect to 3D printing. It is the first 3d printer to introduce Olo 3D Message, through which creations can be shared privately between friends, right from within the app. Users can also choose to send messages in "surprise mode," where the contents will only be revealed once it is printed.