Technology
Rakhi 2018: Budget-friendly gifts for your tech-savvy sister
Deccan Chronicle | DC Correspondent
Published on: August 23, 2018 | Updated on: August 30, 2018
Ideal gifts for your sister this Raksha Bandhan no matter your budget.
This guide will help you choose the best gift for your sister. (Photo: Pixabay)
It's time to celebrate the bond of unconditional love as Raksha Bandhan, the festival that every brother and sister so eagerly awaits is just around the corner. This year, Rakhi is on a Sunday (26th of August, 2018) and will help in reuniting even those siblings that dwell in different cities. But it isn't the geographical distance that bothers the Indian brothers on Rakhi this year. It is the end of the month, and with it a tight budget, that is making them anxious.
Fret not! Here are four pocket-friendly presents that you can gift your tech-savvy sisters on this Raksha Bandhan, and that too, without giving her a hint about your tight budget!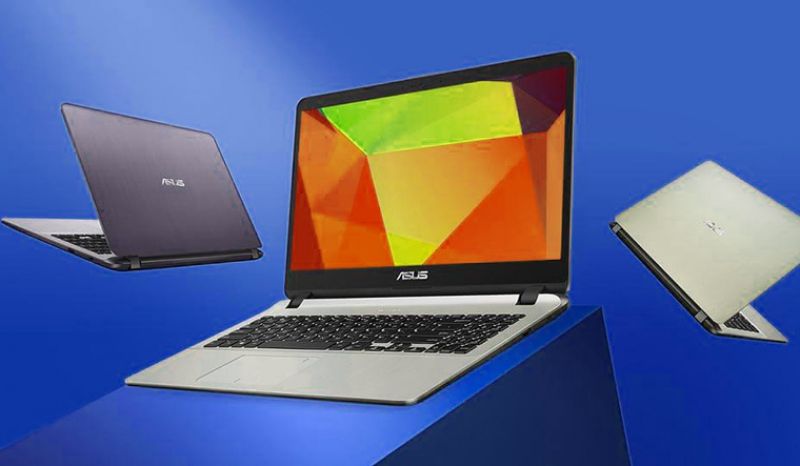 ASUS X507 laptop
The ASUS X507 is a great choice as it features a combination of beauty and performance. Priced at Rs 28,990, this laptop is powered by an Intel Core i5 processor with up to 8GB RAM. It is a great laptop for everyday tasks as it is a versatile notebook that comes with everything you need.
A standout point is that it comes with a NanoEdge display with an 8.1mm slim bezel for immersive viewing. It also features a fingerprint sensor for quick and easy logins with Windows Hello and best of all it supports fast charging where you can charge a nearly-flat battery for 49 minutes and it will get you 60 per cent of charge. In addition, ASUS Super Battery technology ensures a 3X-longer battery lifespan compared to traditional laptop batteries.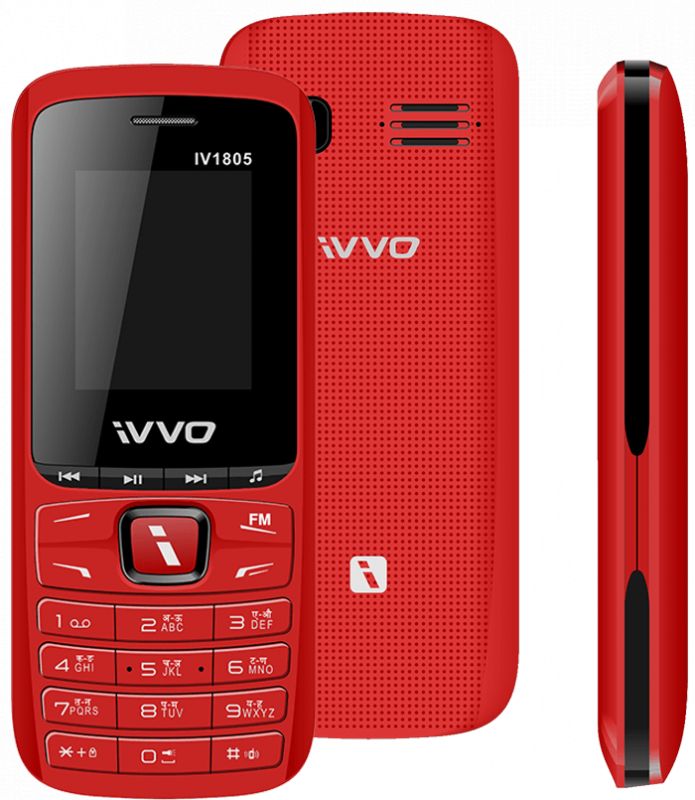 Britzo Eco Series Phones
Britzo-owned mobile company iVVO has introduced its news 'Eco Series' smart feature phones with the tagline "Smart bhi, Kifayati bhi". All phones under the series are priced below Rs 669, with a starting price of Rs 569 Products under this Eco Series include iVVO IV1801, iVVO IV1805s, and iVVO Eco Beatz. All three devices sport a 1.8-inch screen display and pack a storage space expandable up to 32GB. These smart feature phones are powered by a 1000mAH battery. Other features available on the devices include MP3 and MP4 player, LED Torch, Bluetooth support, dual-SIM support, one-touch music access, GPRS web browser, wireless FM and a megapixel camera.
Britzo phones' are segmented across five product categories, namely BEATZ, PRIMO, SELFEE, TUFF, and VOLT. The company will also be launching of its first 4G feature phone 'Skipper' along with two Android Go 4G smartphones belonging to the smartphone series 'Storm'. All of the launched products are priced from Rs 649 to Rs 5,999 and have features aimed at the rural population – including multilingual support, feature phone-based WhatsApp and Wi-Fi tethering, facial recognition and shatterproof smartphone screens.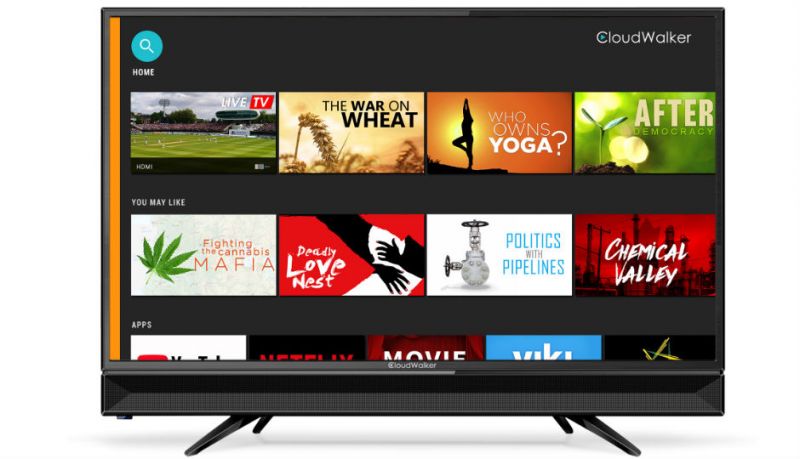 Cloudwalker
CloudWalker, an Indian brand has launched the Cloud TV X2 smart TV, which will be made available in three variants 32-inches, 50-inches, and 55-inches in HD Ready and Full HD resolutions, respectively. While the 32-inch variant is priced at Rs 14,990, the 50-inch variant will cost Rs 33,990, the 55-inch variant will cost Rs 38,990. All these variants will be made available to consumers exclusively via Amazon India. Additionally, the television sets will also feature a content discovery engine to curate regional digital content and apps to enhance the user experience.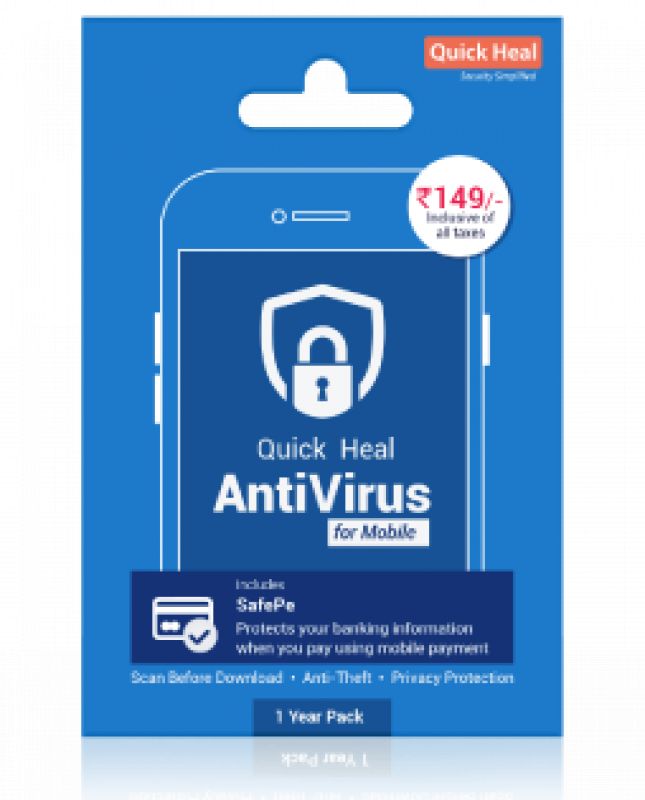 Quick Heal Antivirus for Mobile
Quick Heal's Antivirus for Mobile provides protection against device theft, privacy invasion, mobile malware, and mobile banking threats. It has several in-built features in order to protect your device from any unusual activity. Some of these features include a SafePe feature which protects your sensitive information while you are shopping or banking on mobile payment apps. It also has Intruders Detection, a feature when anyone enters a wrong password 2 times consecutively (to unlock your phone), this feature will click a picture of the person using its front and rear camera. Also, it scans your Android phone for threats like viruses, fake or malicious apps.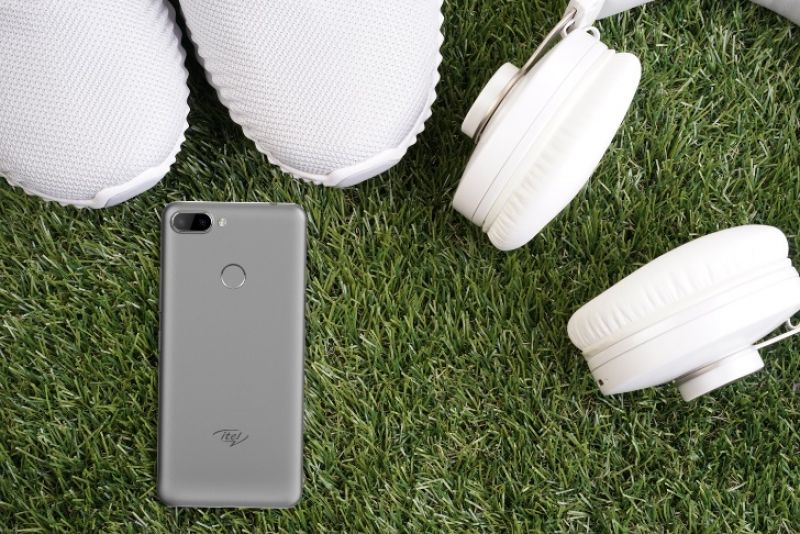 itel A45
This smartphone comes with a full-screen 18:9 aspect ratio with an HD display and loaded with a 1.3GHz quad-core processor. Priced at Rs 5,999, this handset boasts a 5.0MP AF + VGA dual rear-camera with bokeh effect to help you with the perfect portrait shots. It also comes with a 5MP selfie camera with soft flash. The phone also comes equipped with features like multi-functional fingerprint sensor technology, a smart key for bike mode and Android Go, Dual SIM with Expandable Memory up to 128GB, 2700mAh Li-Polymer Battery and OTG.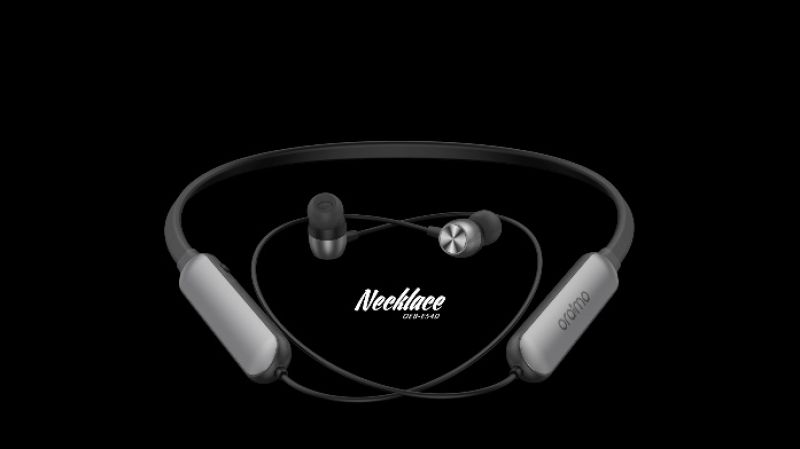 Necklace OEB-E54D
These stylish, ergonomically designed earphones that have an HD quality output. Priced at INR 2,799, the device comes with Bluetooth Version, v4.1, supports a talk time of up to 8 hours continuously and has a standby time of up to 200 hours.
UE Wonderboom
The worry-proof Wonderboom Freestyle fits well with India and its bold and enterprising millennials, as they go about exploring the vibrant and divergent thrill ride the country is. Priced at Rs 6,995, the Wonderboom Freestyle is the perfect companion for showers, pools, beaches, muddy fields and rainy days.
Features include 360-degree sound with balanced bass, IPX7 rated so it can be immersed in water up to one meter for up to 30 minutes. This speaker is also drop-proof from up to 5 feet and if that's not all, it can also float in water. The Wonderboom Freestyle has a 10-hour battery life and has a 100-foot wireless Bluetooth range.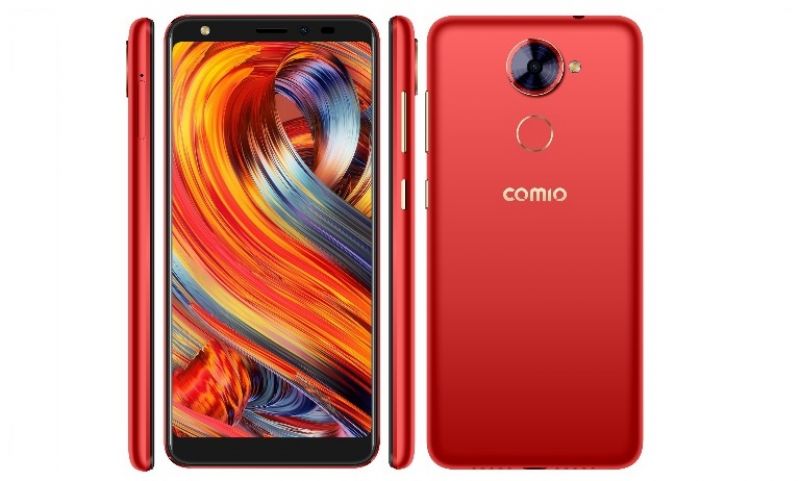 Comio X1
The Comio X1 is a budget handset that comes with some pretty impressive features. Priced at Rs 7,499, it comes with Android 8.1 Oreo and is powered by a MediaTek MT6739 quad-core processor. It comes with 2GB RAM, 16GB onboard storage which is expandable up to 128GB. On the optics front, it features a 13MP AF rear camera and 8MP front camera with flash. The handset is powered by Artificial Intelligence to enhance two key features- Face Unlock and Camera. The camera offers AI solutions integrated with Portrait/ Bokeh mode, Smile Gesture, Face cute and Face-age photographing. The 4G VoLTE/ ViLTE dual-SIM COMIO X1 is backed by a 3050mAh battery. Adding to the security features, the fingerprint sensor allows lock/unlock of apps through the fingerprint manager.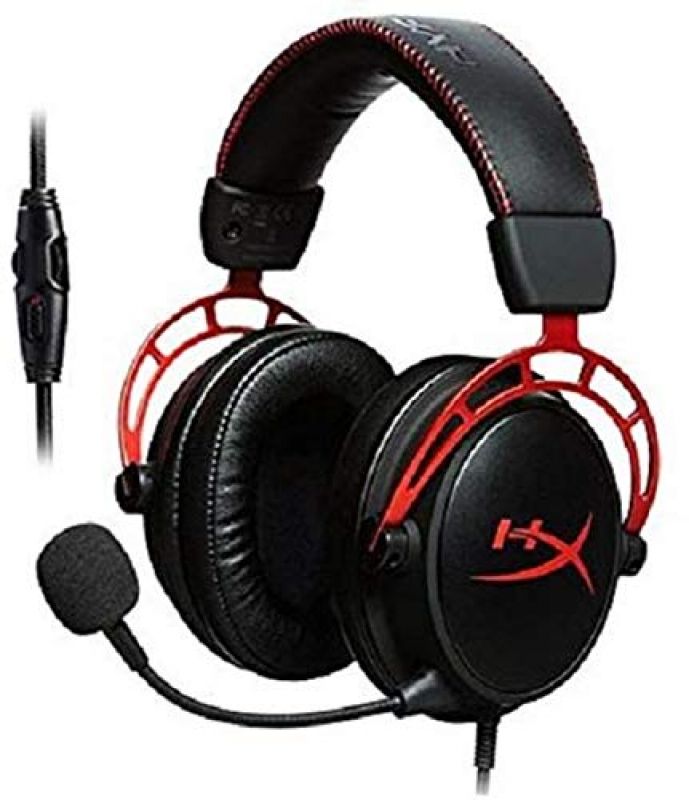 HyperX Cloud Alpha
We should not forget the gamer sisters out there and these headphones are an ideal choice. It comes with dual chamber drivers designed to give audio more distinction and clarity by reducing distortion. The dual chambers separate the bass from the mids and highs, allowing optimal tuning for cleaner, smoother sound. Priced at Rs 7,899, these headphones feature a durable aluminium frame with an expandable headband and a detachable braided cable with convenient in-line audio control.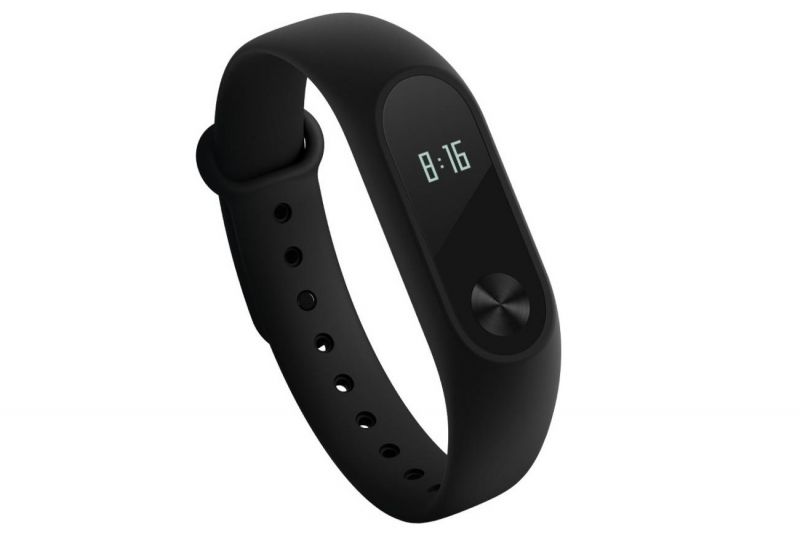 Xiaomi Mi band 2
If your sister is a fitness freak and likes to monitor the output of their daily activity, a fitness tracker is a must. The Mi band 2 comes with an OLED display. Simply lift your wrist to view time and tap the button for steps and heart rate. The improved pedometer algorithm filters out unnecessary movements. This measures steps taken and exercise more accurately. It is durable and resistant against water splashes, sweat, cosmetics, dust, and more. The glossy black display is UV coated and resistant to scratches and fingerprints. 2nd generation low energy Bluetooth 4.0 chipsets provides fast, stable connections while consuming less power. It is priced at Rs 1,799.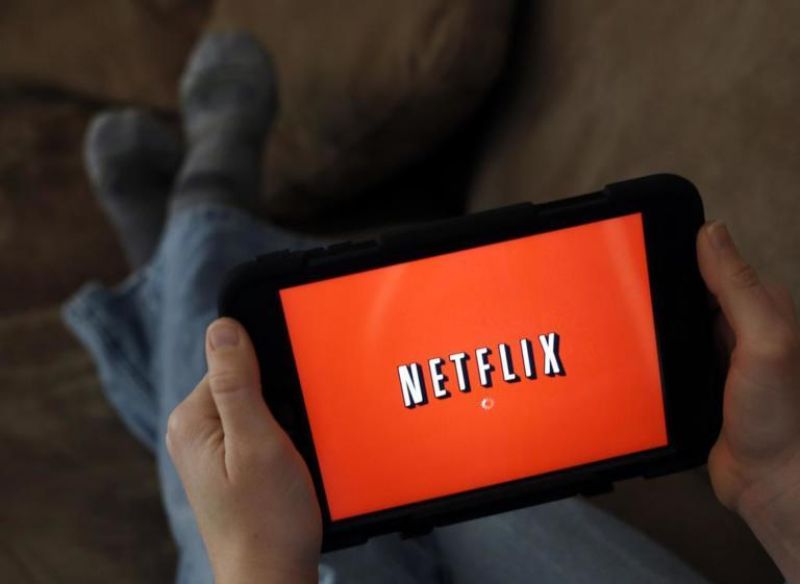 Netflix subscription
For your movie enthusiast and entertainment junkie sister, you can go forward and gift them a monthly Netflix subscription and make their daily commute a little less boring and hectic. It is one of the best subscription services for watching TV episodes and movies on your phone. Additionally, you can also add yourself as a member in the same account and enjoy his/her gift as your own. The plans start from Rs 500 a month and go up to Rs 800.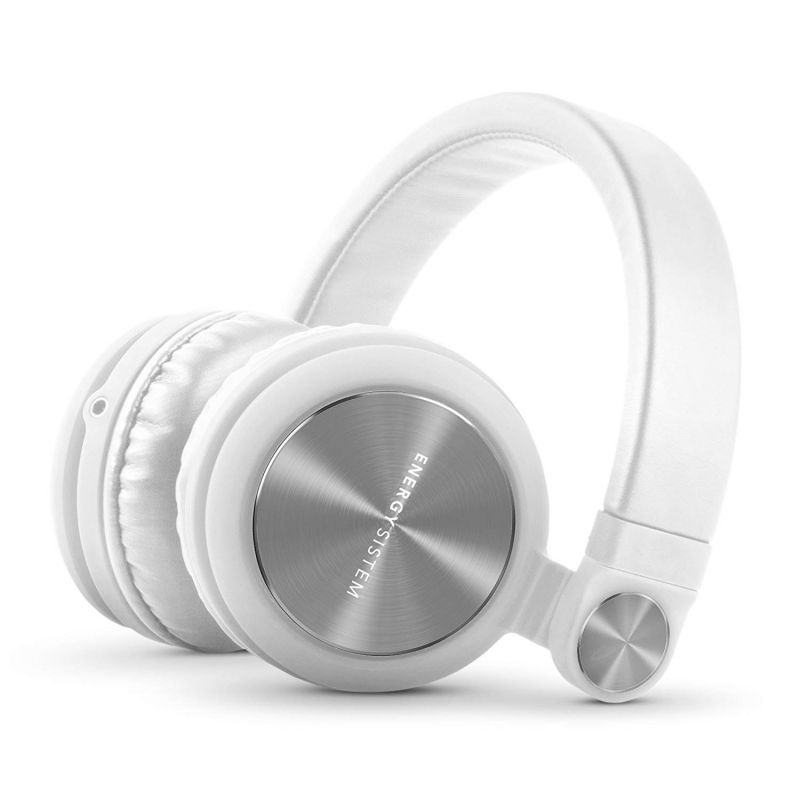 Energy Sistem DJ2 headphones
Your gaming and binge-watching sister would not like anything more than noise cancelling headphones which are compact and foldable, to make their daily commute bearable while enjoying their favourite entertainment with good audio quality. The ear pads with over-ear design cover your ears completely to eliminate background noise and provide better comfort while wearing them. The lithium polymer battery is said to offer up to 17 hours of music playback without interruption. It is compatible with Android, Windows and iOS devices and costs Rs 1,299.
Mi power bank 2i
Make sure your sister does not run out of battery in the middle of their daily travel by gifting them this 20000mAh battery powered Mi Power Bank 2i which delivers on good quality and high output capacity. It supports dual-USB output without much compromising on the size and performance. It also supports Quick Charge 3.0 when you are charging using a single port. The perforated exterior provides a scratch- resistant and slip-resistant hold. Its price is set at Rs 1,499.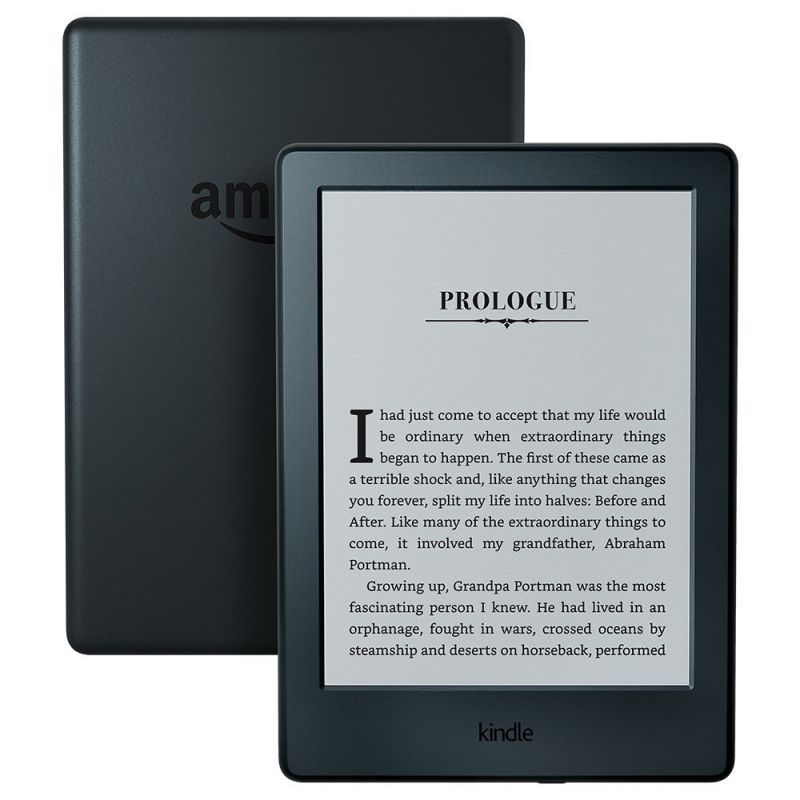 Amazon Kindle
If your sister is a reading enthusiast, equip them with a touch screen display on a 6-inches screen e-textbook. Kindle has a user-friendly interface — the touch screen also enables you to use X-Ray, a built-in dictionary and other features. The long battery life also ensures that you can continue reading without much of an interruption. Additionally, one can also adjust the size of the text as per their comfort level. It is priced at Rs 5,999.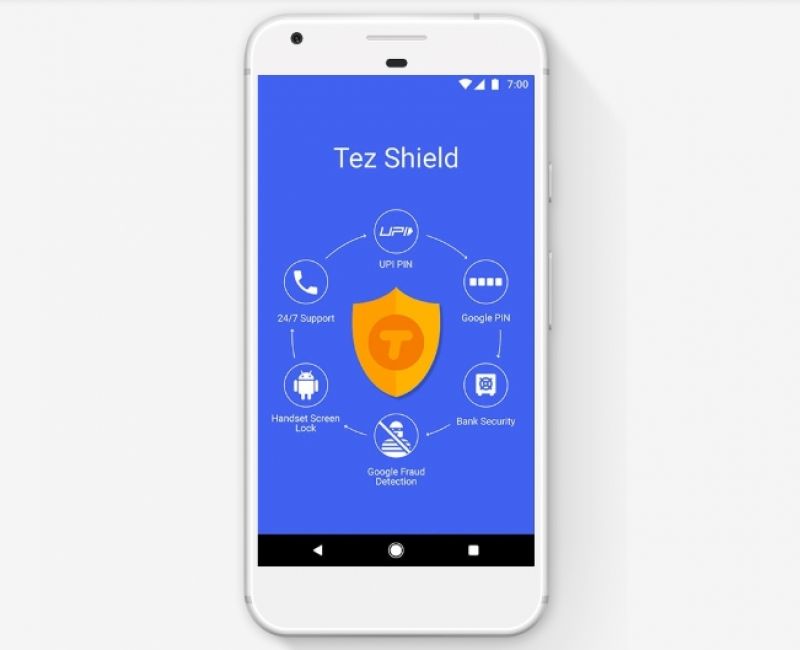 TEZ (payment transfer app)
Make sure your sister never run out of cash in emergency situations by recharging their digital transaction app. TEZ is a mobile payments service by Google, targeted at users in India. Make all payments directly from your bank account with TEZ. It uses BHIM UPI (Unified Payments Interface) and works with all banks, including Axis, HDFC Bank, ICICI and State Bank of India. The TEZ Shield works 24/7 to help detect fraud, prevent hacking and verify your identity. Each transaction is secured by your BHIM UPI PIN and the app is secured with a Google Pin or your screen lock method.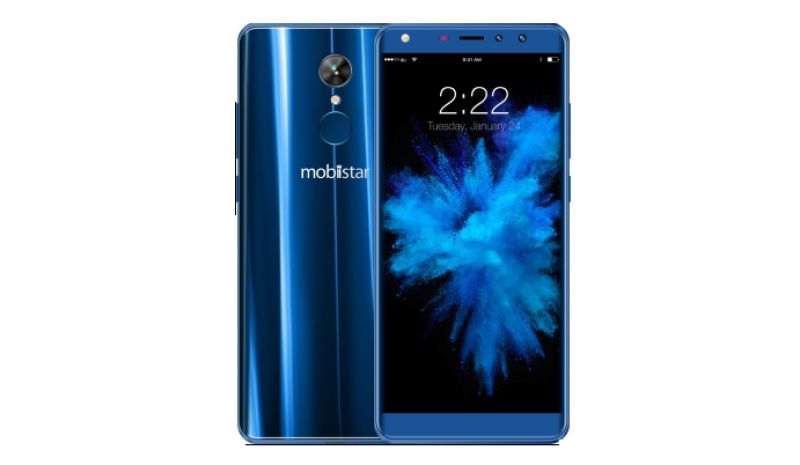 Mobistar X1 Dual
The X1 Dual is equipped with 13-megapixel and 8-megapixel dual selfie camera so you can be sure she's going to love it. It also comes with a 120-degree wide-angle 8-megapixel camera which captures a wider view and all the precious memories you create together. Costing Rs 10,500, the Mobistar X1 Dual comes with a 5.7-inch display and a quad-core 1.3GHz processor. It has 3GB RAM and 32GB storage for all apps and other data. Also, it can support microSD cards up to 128GB. To keep the handset powered on, there is a 3000mAh battery.
Click on Deccan Chronicle Technology and Science for the latest news and reviews. Follow us on Facebook, Twitter.
Latest News
Most Popular
Columns