Sunday Chronicle
Doodling and beyond
Deccan Chronicle| dipti
Published on: June 24, 2017 | Updated on: June 24, 2017
This young illustrator and sketch artist took to doodling as a means to vent out her study pressure and now has a brand of her own.
Keya Shah
Today's fast-paced world is not only competitive but also highly unforgiving, with tremendous pressure on youngsters to ensure better exam results and academic outcomes. While some struggle to handle stress, Keya Shah, the girl behind The Doodle Soup, maintains her calm. Her stress buster? Doodles! Keya, with her unique style of turning something as quirky as doodles into products, is the Internet's favourite doodle-based personalised merchandiser.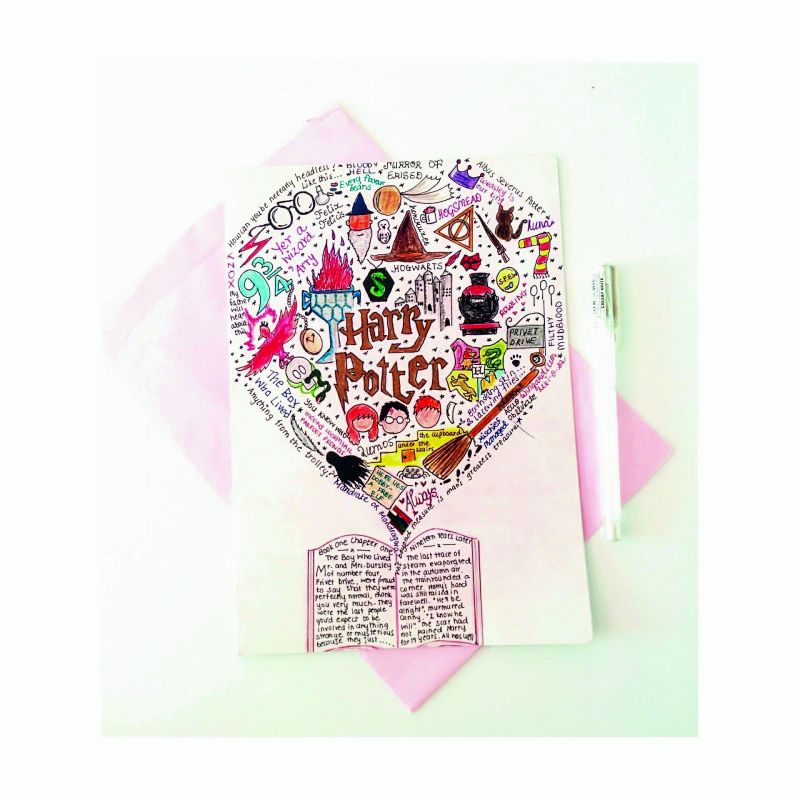 "I was not much of an artist in school and doodling started because I found it amusing yet interesting. I ventured into it because of exam and study pressure. I am an absolute geek and I study three courses at the same time. So, I basically needed an outlet to just vent my thoughts by doing something different," says the 21-year-old artist who is a graduate in Financial Marketing, completed her certified course in Financial Planning, and is studying Actuarial Sciences.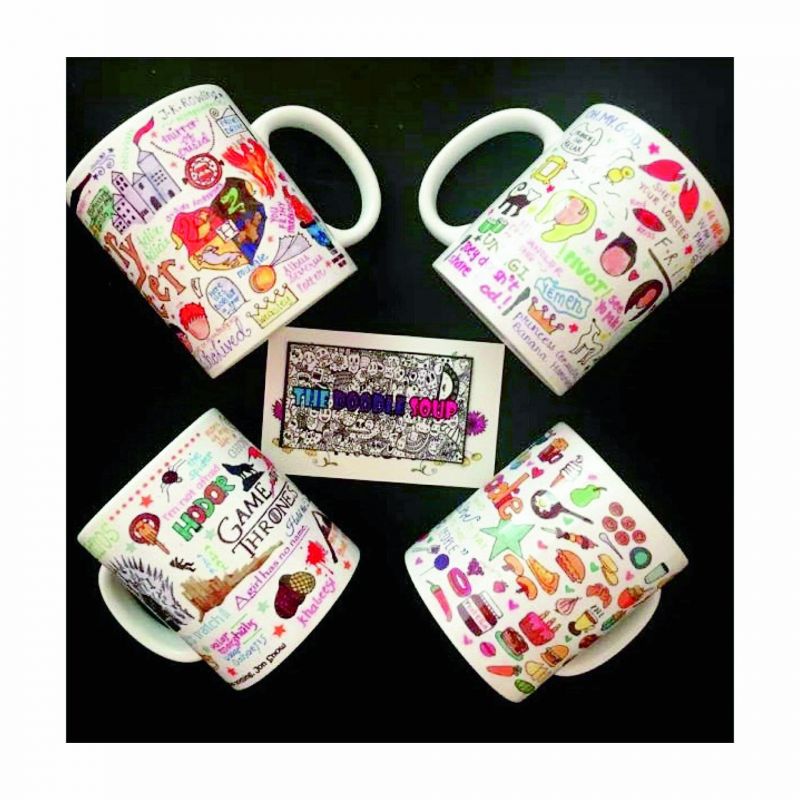 Keya's passion for Harry Potter, Game of Thrones, F.R.I.E.N.D.S, and various cartoons feed the interesting stories she puts on mugs, pillow covers, playing cards, frames and even rubber stamps — her best-selling item. "I started making posters and frames based on Harry Potter and F.R.I.E.N.D.S and other subjects that I really liked for my own room in the beginning. However, one day, my best friend came and told me that the products were actually good and that they had a good market value if one got to depict them on everyday products. So, she introduced me to a third party website who hired me as an artist for them. But when people started liking my products and the demand grew, I started getting personal messages from people asking me whether I could do customised products for them exclusively and voila! That was the beginning of my brand The Doodle Soup," she says.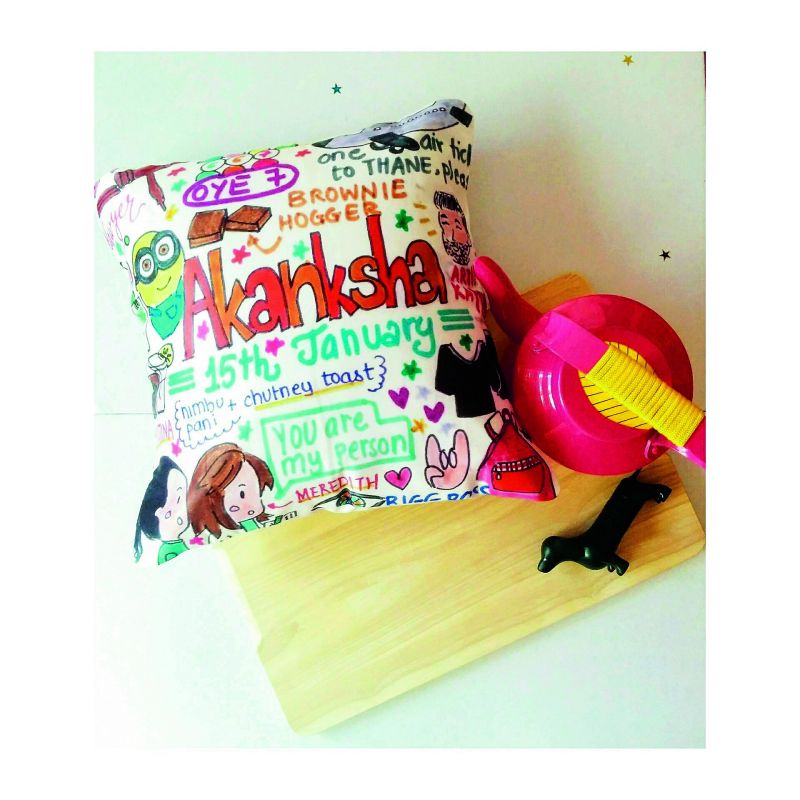 Her tools include a mixed bag of items that she tries to upgrade from time to time. "I work with a variety of tools. Canvases, or any blank paper that I can lay my hands on, work for me. I love watercolours but I am super messy. So for orders, I stick to Pigma Microns, Manga Artists Black Set by Faber-Castell, Tusher Felt Tip Pens, Brush Pens, and an entire treasure of sketch pens from various companies that I've hoarded over time!"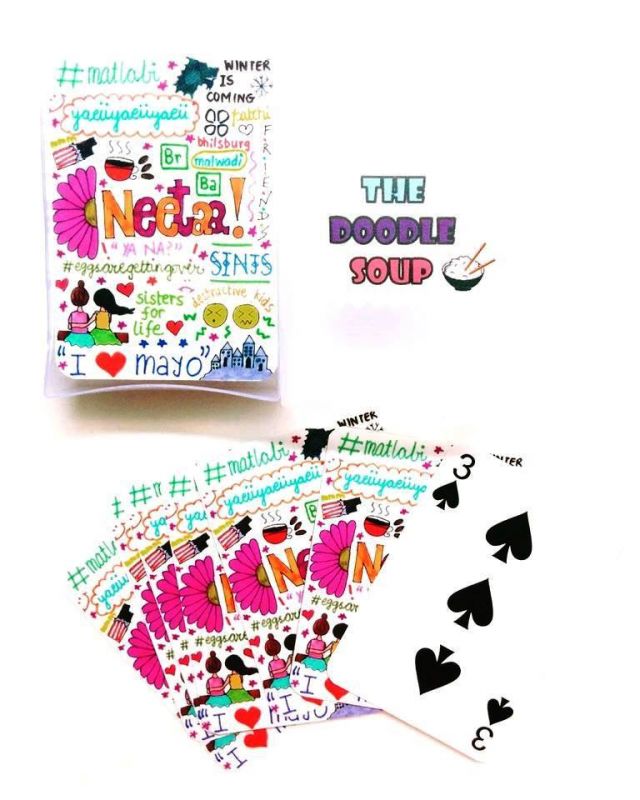 As they say, the devil is in the detail and the young artist believes in keeping everything simple, yet highly detail-oriented. "My design philosophy revolves around the idea of simplicity and something that's easily relatable. I don't use a lot of graphics and everything is hand-drawn on the canvas paper (before printed on the actual products). I also strongly believe that there's no such thing as too much colour," she says with a smile, adding, "Going that extra mile in terms of urgent deliveries, writing notes, or capturing special memories through art are highly important factors too."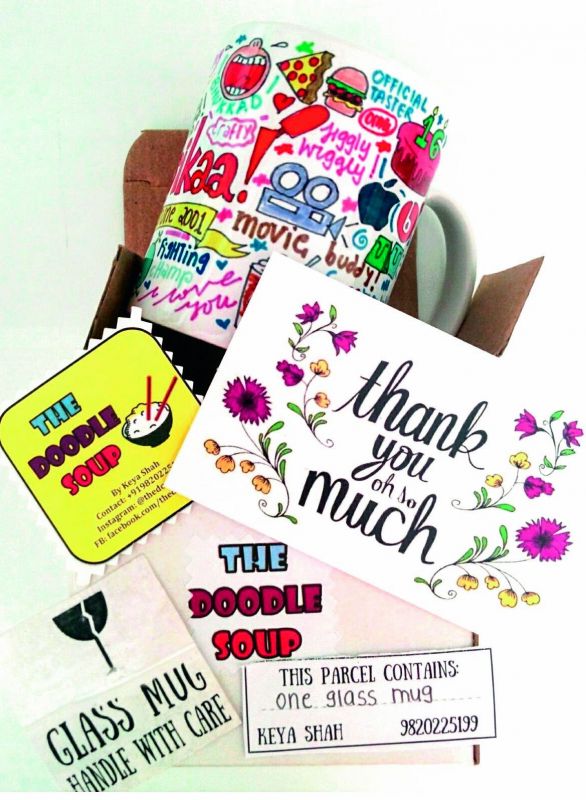 About following any creative pattern that she always does while working, Keya says, "None for my personal doodles. Whenever I think of a nice idea or a thought, I grab my pen and sketchbook and start doodling. But for commissioned works, the process begins by understanding the creative brief given by the client.
After a lot of rough drafts and going back and forth and a few crazy conversations later, I finally start creating the final product. I manage to dig out so much about my clients — from inside jokes, memories and hobbies to likes and dislikes. Personalisation is something that's really special to me." Lastly, as an advice to fellow millennials who are caught in the whirlwind of everyday life, Keya says, "Experiment, find what you like, and then blow that up!"
Latest News
Most Popular
Columns