Sunday Chronicle
Bit by the doodlebug
Deccan Chronicle| julie sam
Published on: January 7, 2017 | Updated on: January 8, 2017
Sandhya Prabhat is responsible for making sure the book cover is persuasive enough for the young reader to pick it from a bookshelf.
Sandhya's illustration for Hasura, a startup.
As a college student, Sandhya Prabhat often found herself doodling on notebooks instead of taking copious notes. Her affinity towards scrawling sketches on paper is understandable as it is these scribbles that encouraged her to take this up as her vocation. She recalls, "Through school and college, I would experiment with illustrations, painting and animation, but I had no idea these would help me make a living one day. Even at college, although I loved listening to lectures, I often doodled instead. It's strange but the next time I looked at the doodle, I would remember the lecture perfectly. I guess it worked out well."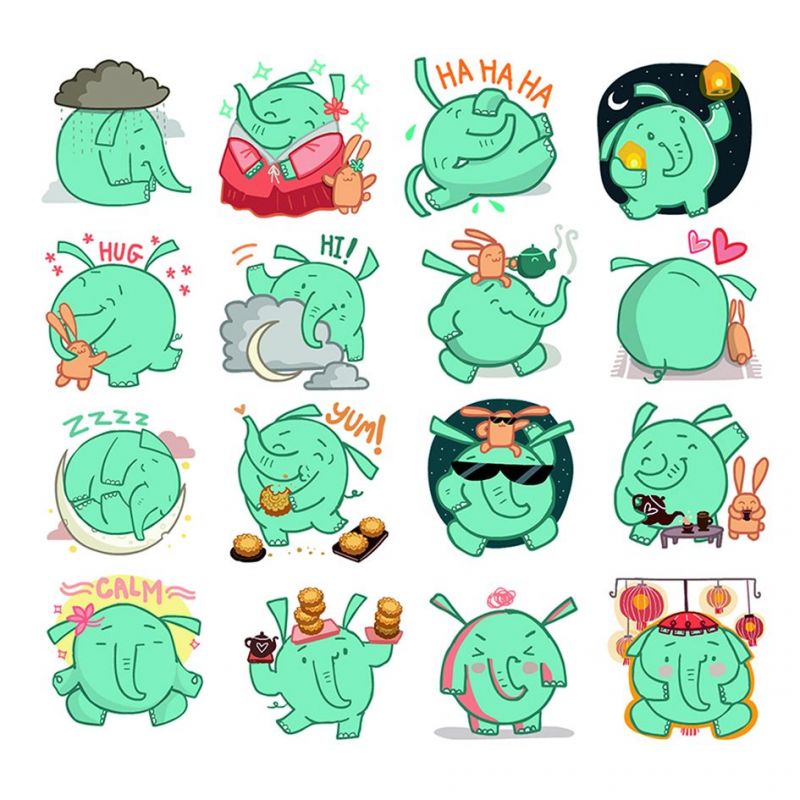 Stickers for WeChat
Her efforts paid off indeed. She has lent her expertise to picture books like Stack Up!, Closer!, Lost at a Party, a series of stickers for WeChat, and esign and illustration for film projects and IT startups. Sandhya even went on to design book covers for celebrated author, R.K. Narayan. She is responsible for designing covers for books like The English Teacher, The Man-eater of Malgudi and The Financial Expert. "I have grown up studying these books through my school and college years and have always wanted to sketch scenes from R.K. Narayan's books for Thought Publications. So when this came along, I was ecstatic," explains Sandhya, whose cover for The Bachelor of Arts remains her favourite effort.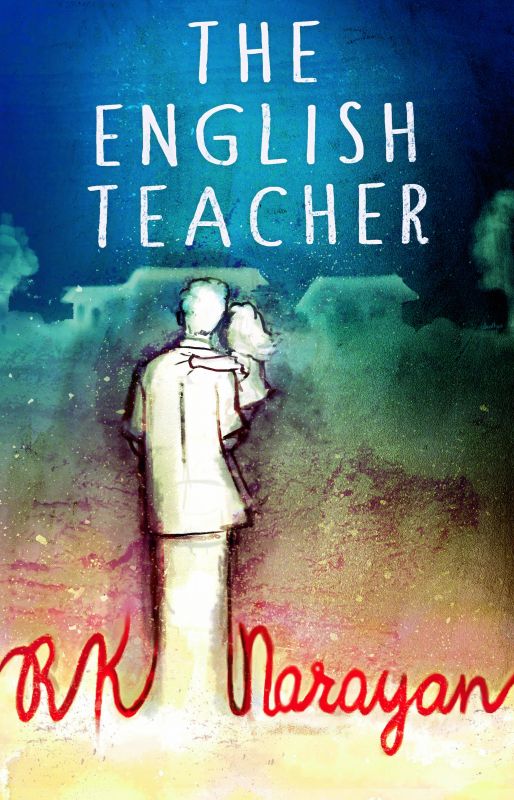 Cover for R.k Narayan's books.
It helps that Sandhya likes illustrating scenes or characters from literature — so, coming up with a concept wasn't that daunting a task for the illustrator. She says, "I love to read. The best part about making a book cover is you get to read a book as a part of the project."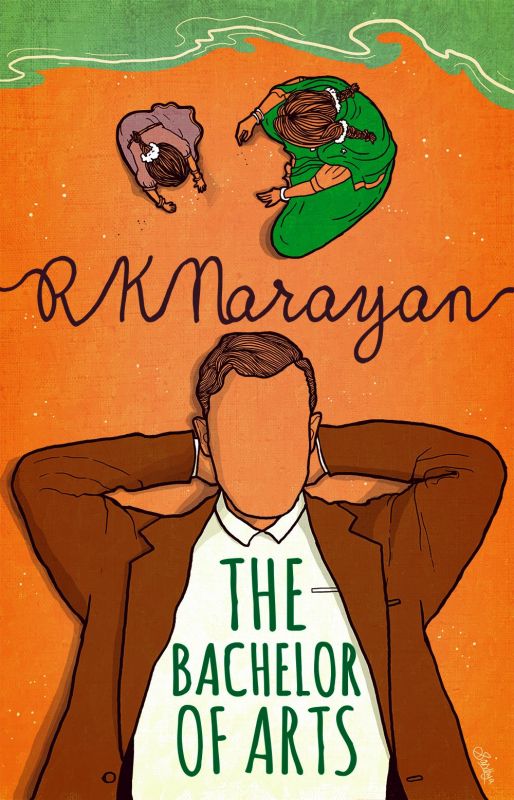 The English Teacher.
Her Instagram account gives an insight into her work — Vogon from Douglas Adam's Hitchhikers Guide to the Galaxy, the Joker and Harley Quinn from Suicide Squad, Hulk and a few characters from the daily life make an appearance. What remains constant is a whimsical, colourful approach to each of her works. Sandhya admits it wasn't the case always. "When I first started out, I was merely trying to draw or imitate styles that would fit that project's brief," she explains. "Over time, this method did help me discover my technique. Though I am not consciously trying to define myself by a style — I'm just having a blast experimenting."
Sandhya has a rather interesting ritual when it comes to putting her thoughts on paper. The illustrator listens to feature films or TV series or even podcasts while working. She says, "Listening to films works better for me compared to listening to music. It engages the distracted mind to listen to the story, as I think about the design side-by-side. Listening to movies helps me sit in one place and focus on my work, as opposed to being distracted every two minutes."
Lewis Carroll's Alice in Wonderland, French graphic novelist and illustrator Marjane Satrapi and Irish artist Oliver Jeffers top the list of Sandhya's inspirations. "I don't necessarily draw/write/think in their style but I absolutely adore their work for different reasons. For instance, although Marjane's characters are set in specific cultural, political and temporal settings that are not so familiar to me, they never fail to remind me of people from my own life."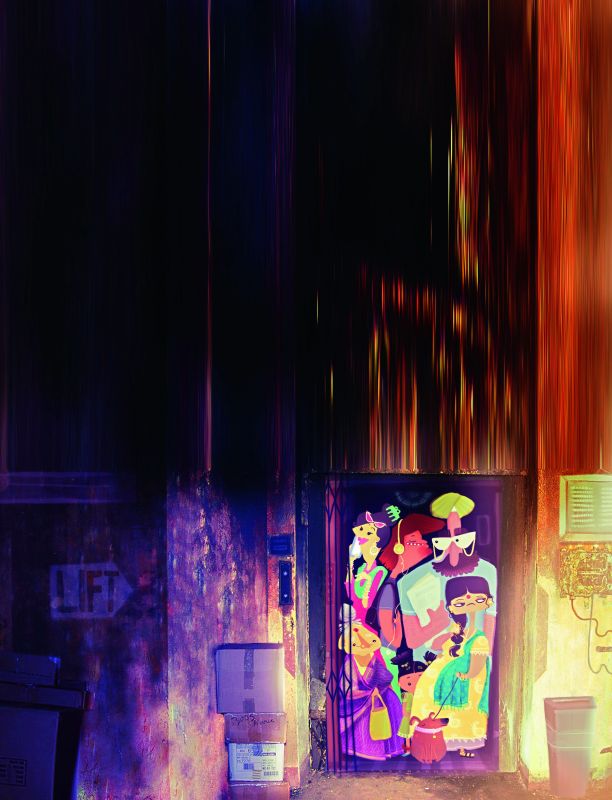 The Bachelor of Arts.
While Sandhya also stalks a dozen of artists online on a daily basis for inspiration, she still looks up to her professors for clarity in her work. She says, "I've been fortunate to have had talented teachers. I still ping them for their opinions. They are brutally honest. So I am usually networking, discussing and learning with my peers online. Friends and family give me constructive feedback as well."
Working independently means being your own boss, and getting things done. So when Sandhya is on a deadline, she prefers sketching for leisure. "I draw things that aren't for work. That helps kickstart work-related project." Though a looming deadline works just as well to deliver her best. "Artist's blocks are good to talk about but with deadlines, one sometimes cannot afford to have them. Amid everyday practical issues, it's sometimes hard to 'keep your head when all about you are losing theirs...' to quote Kipling," she laughs.
Latest News
Most Popular
Columns