Sunday Chronicle
Linking of dance and yoga is not new: Rekha Tandon
Deccan Chronicle| Namrata Srivastava
Published on: December 16, 2017 | Updated on: December 16, 2017
Odissi dancer, Rekha Tandon has come up with a book Dance as Yoga: The Spirit and Technique of Odissi.
Rekha Tandon
Many Indian dancers would agree that Indian classical dances and yoga have similar roots and tales associated with them. Starting from the mudras, to the various position and alignment, many things are similar in yoga and our classical dances. Discussing the same, well-known Odissi dancer Rekha Tandon has come up with a book — Dance as Yoga: The Spirit and Technique of Odissi. The book provides an account of the classical dance, Odissi's temple culture and its various techniques. Shedding light on the dance form, Rekha says, "Odissi is from the state of Odisha and draws its inspiration from ritual temple dance. It was created soon after Indian Independence, spurred by the new cultural efflorescence in other parts of the country." She further adds that she was drawn to the gracefulness of the dance when she was 15 years old.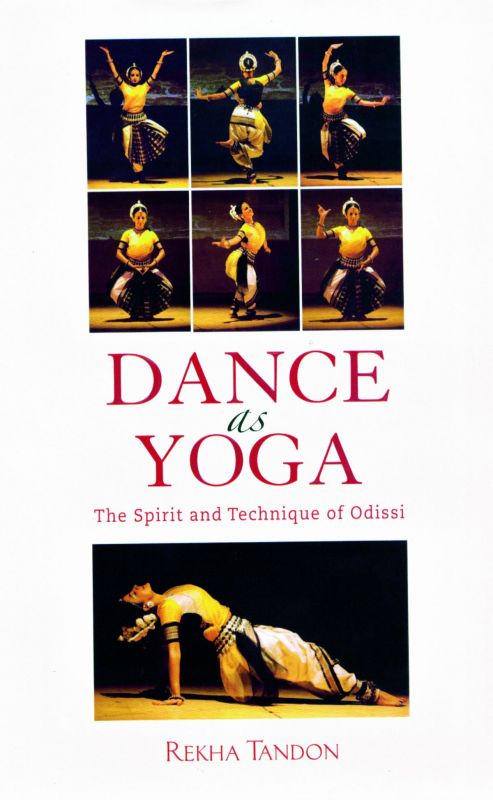 Dance as yoga by Rekha Tandon Rs 1495, pp 224 Niyogi Books
"I was attracted by its beauty of lines, and sensual-spirituality. It seemed to combine contrasts effortlessly — strong, defined lower body footwork with a very fluid, curvilinear upper body that was perfectly amalgamated," she explains. People see dance, of any kind, as a form of entertainment and expression alone. Explaining how over the period of time, people have forgotten the connection between dance and yoga, the author says, "This linking of dance and yoga is not new! Yoga has been the fundamental building block of Indian art for centuries. In essence, yoga is the union of matter and spirit. The process of refining any body movement skills and aspiring for excellence, is by itself very naturally 'yogic'." Having started dancing at a tender age of nine, Rekha shares that on occasions she feels one with the god when she performs.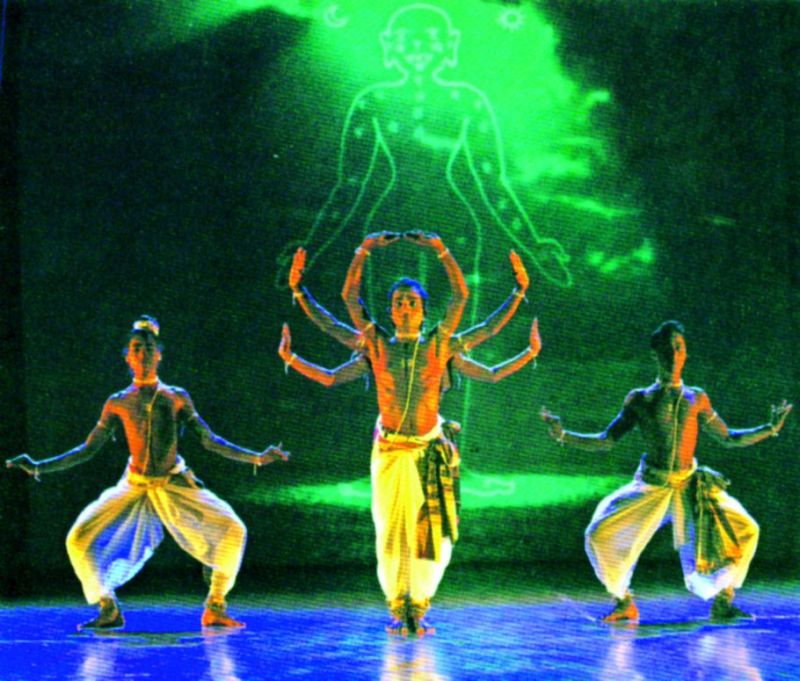 Talking about her first step in Odissi, Rekha says, "I was 15 when I first discovered both Odissi and the Gita Govind. This was after having already learnt other dance forms, including western ballet for six years. Odissi introduced me to a new world of philosophical ideas and beauty that has led me on an incredible journey ever since." Post this, there was no looking back for Rekha. She started learning the art form and says that her mother and husband have been very encouraging. "While growing up, my thought processes were often in
conflict with whatever was acceptable. But, I am very grateful, that my mother and after I was married, my husband, have been very supportive of my dancing. There were many road blocks, but they all served a useful purpose. In fact, I would not have discovered Dance Studies at Laban in the UK but for certain situations!"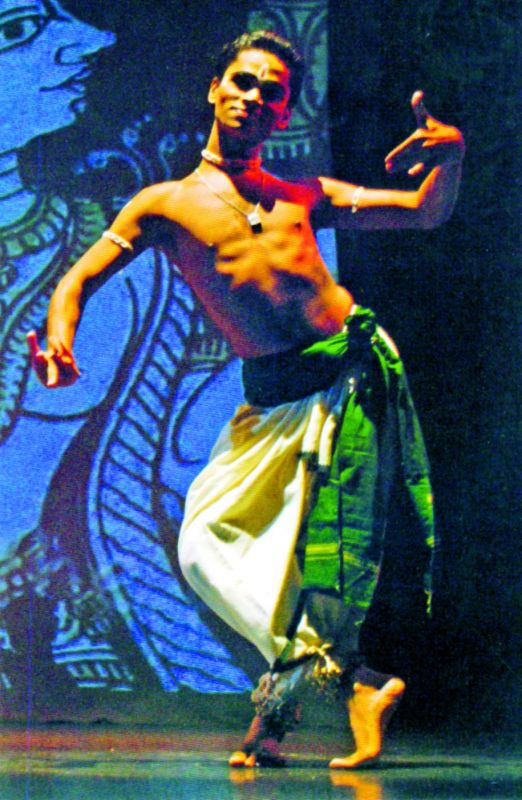 Talking about what prompted her to write the book, Rekha says, "The physical body, no matter how beautiful, is limited in actualising true and stable happiness. For this, the mind and emotions have to be observed and transformed as well, and writing is such a great tool to do that. The book came from my need to put my 'body-identity' and its conditioning into a clearer perspective." For centuries now, the tradition of gurukul, has been a part of our culture. In the second chapter, The Guru's Path, Rekha sheds light on the various gurukul parampara that exist in Odissi. The book mentions that the individual dancers in the Odissi tradition have retained the basis of bhakti or devotion in their presentation of this art form. It has provided their endeavours with not only a moral authority, but also a significant source of genuine inspiration.
Talking about her gurus and their contribution in her journey, Rekha says, "I studied with three teachers intensively over 17 years. Initially, my foundation was built on the teachings of Guru Madhavi Mudgal along with Guru S.N. Jena. But, my present understanding of Odissi techniques is the result of meticulous training, which I did subsequently over eight years with Guru Trinath Maharana." She further adds, "Guru Trinath Maharana gave me the space to take ownership of what I had learnt. Both Madhaviji and Trinathji were students of Guru Kelucharan Mohapatra, whose classes I attended only sporadically, but that made me a disciple in his gurukul as well." Although, India is known for its vast culture which includes various classical dances and music, it is not easy being an artiste in this country. But, Rekha says, "Dancing has always been about getting into a state of mind where my identity, circumscribed by the limited physical body, dissolved."
However, with rapid westernisation, the classical dances of India are not given as much importance as they should get. Rekha agrees that more and more youngsters are picking up western dances over Indian classical. "Yes, our classical dances are very beautiful and they need to be given more importance. But that will only happen if they are better understood. Yoga has made such a strong impact on global consciousness, and all Indian classical dance forms embody yoga," she says, adding, "This integral connection will acquire more widespread acknowledgment and as it does, I am sure more people will gravitate towards them."
The Odissi dancer now lives in the lap of nature near Puducherry and enjoys the company of her many pets. "I live and work mostly from a studio-residence in Skandavan which is a beautiful two-acre garden near Auroville, with my husband, Michael, two dogs, a cat, several chicken and two big fishponds. We inevitably always have guests or students living on the premises as well. So every day is always busy from very early morning onwards. When I can, I enjoy watching movies, reading or just being with the animals," Rekha says.
She also runs a dance institution called Danceroutes, which is shaping the Indian dance for the contemporary world. "I started Danceroutes with Michael, in Bhubaneshwar in 1997. He was living in London before that and worked as a contemporary musician and composer. We came from very different worlds but gravitated towards doing things together that were unusual in Odissi. Danceroutes provided a loose umbrella for many cultural activities," Rekha signs off.
Latest News
Most Popular
Columns