Sunday Chronicle
A perceptive eye
Deccan Chronicle| Palak Dubey
Published on: September 9, 2017 | Updated on: September 9, 2017
He is one of the most important artists who defined the contours of modern Indian art and expression.
Surya Prakash
The globally acclaimed artist, Surya Prakash, was born in Madhira, Telangana and pursued his graduation from College of Arts, Hyderabad in 1960. He is one of the most important artists who defined the contours of modern Indian art and expression. The artistic oeuvre of Surya Prakash was amalgamated into a retrospective show which was recently exhibited at the National Gallery of Modern Art, Bengaluru. The show brought forth a wide array of works from his passionate, art-centric journey of almost six decades. The collection of works exhibited have been compiled in the form of a coffee table book, titled A Perceptive Eye, authored by Asharfi Bhagat and published by Kalakriti Art Gallery.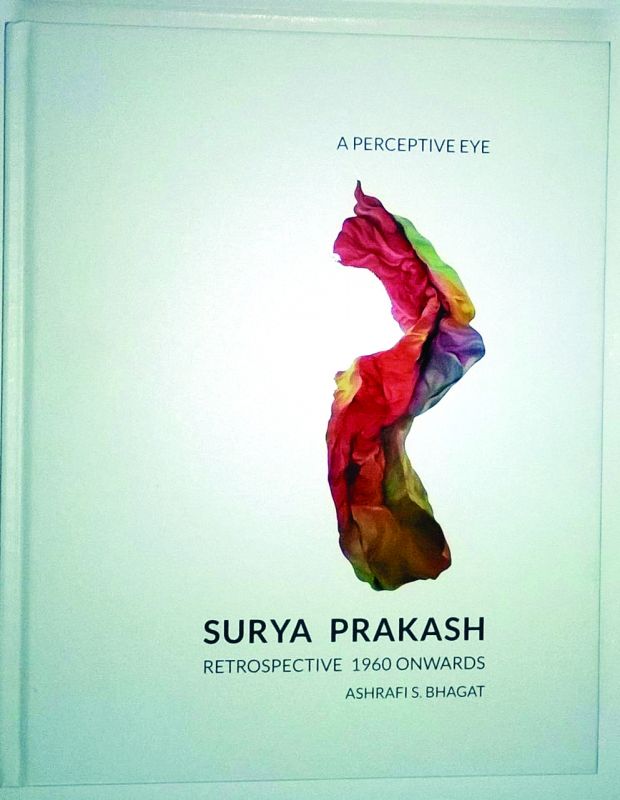 A perceptive eye by Asharfi Bhagat; pp 192 Kalakriti Art Gallery
"For an artist, nothing is worse than the absence of creativity and novelty, it is like stopping all explorations," quotes the artist in the book. True to his word, the iridescent extravagance of his works reinstates embracement of varied elements, concepts and stylisations by the artist. His creative trajectory imbibes multiple series of works that show an innate connection with the older set as well as an obvious evolvement/mutation from that to another equally strong stance. Nature remains the eternal core of works by the artist and yet his works refrain from only recreating natural elements. The artist with a fluent grace excels in reaching a simplified visual dialogue which manifests a prominent connection with abstract expressionism. His works are accentuated with an unsurpassable, surrealistic and non-representational essence that makes them stand out as extremely personal experiences.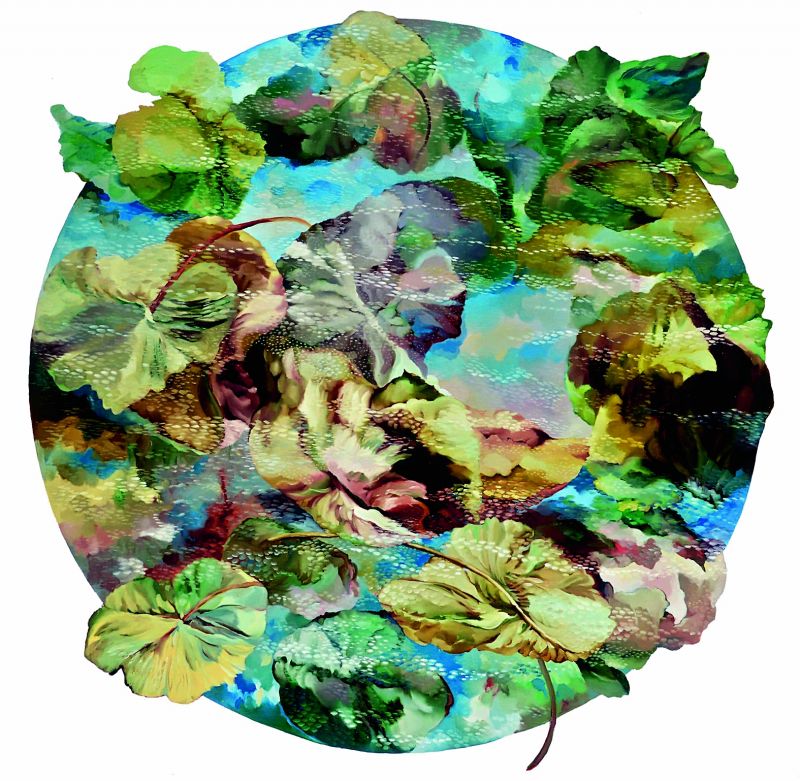 The book starts with discussing his semi-abstract landscapes from the 1960s. These reinstate the artist's prowess in creating a strong, modern expression with simplified geometric, semi-abstract juxtaposition of abbreviated spaces. His next series was inspired by the metallic clutter of old automobiles that are frequently left unattended in the nooks and corners of the cities. About these works, Ashrafi Bhagat says, "Through this approach, he gave the metal junk a life of its own and making this series an important signpost in development of his art." Equally mesmerising images that spread on further pages are of a series titled "Surreal Abstractions". These contain vast, open spaces with weightlessly floating ambiguous forms. The intriguing abstract forms beckon the viewer to decode and unravel the moving, evolving processes as reflections of the elements from the real world.
While talking about his later series on Venice, where he has worked with a knife as well as brush, the artist is quoted as saying, "There was an element of uncertainty when using a palette knife, because it is not like drawing a line with a brush and moreover the limitation of colours." The series explores the picturesque charm of the city highlighted with the poetic amalgamation of fluid-water and the concrete-architectural expansions. The last section of the book contains a series of print-making works and murals that reinstate the artist's fluent versatility in creating remarkable works in varied media with equal mastery and genius.
Another chapter titled, "A bouquet to nature", contains paintings of landscapes which manifest an innate rhythm and effervescence. The vast unbounded lands sprinkled with floral clusters and shrubs imbibe a unanimous essence of mystical-serene tranquillity. The book beautifully weaves together the artist's entire body of work. And after going through each page there is a strong temptation to flip the book, and yet again read the beautiful words by the artist on the first page, "To me, art is life — a higher calling. I cannot imagine my life without art. This is who I am, all of my being, every breath I take, every nuance of my life."
Latest News
Most Popular
Columns