Sunday Chronicle
Nature's call
Deccan Chronicle| Swati Sharma
Published on: October 15, 2016 | Updated on: October 16, 2016
Up close and personal with wildlife photographer Dhritiman Mukherjee, who captures Nature at her best.
Frozen Indus river in Ladakh during winter.
Aself-taught wildlife photographer, Dhritiman Mukherjee's love for nature photography has taken him extensively across the world. Between February and December this year, he will make a series of trips into the Himalayas for his latest project, #100DaysInHimalayas. He is the winner in the wildlife category of Nature's Best Windland Smith Rice International Awards Competition 2014, USA.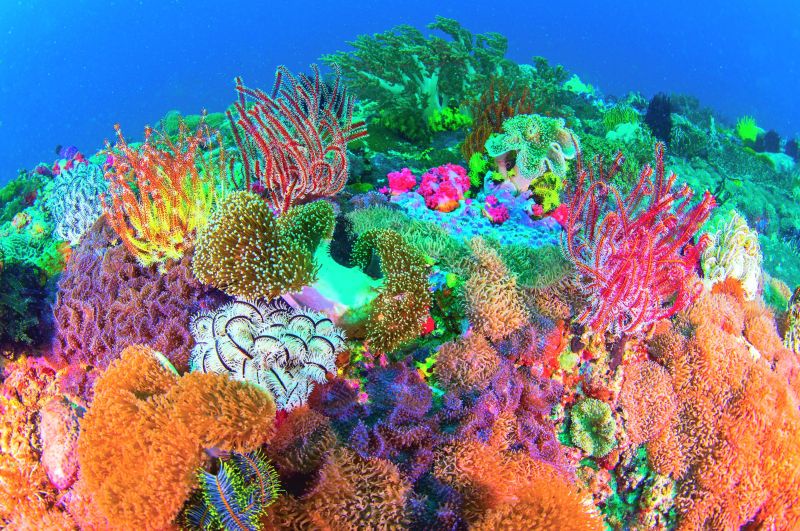 Coral reef off Philippines.
Dhritiman admits his love for outdoor adventure, travel and nature fuelled his interest in nature and wildlife photography. He says, "The early days of my life were spent like a free bird. Playing for long hours in fields, climbing and hanging from trees, swimming in nearby ponds and jumping into water from a height, were what I liked to do most. My parents were not insistent about my being the best student in class; rather, they wanted their son to be a free-spirited, good human-being."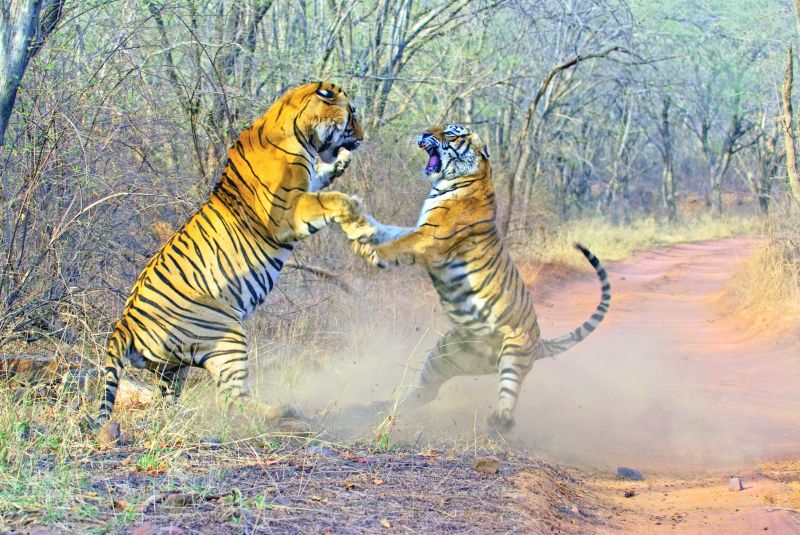 Tigers fighting at Ranthambhore.
It was after he finished school that Dhritiman found his true calling. "After I finished school, I started rock-climbing, trekking and mountaineering, and about five years later, I started photographing birds. I realised I couldn't do a job which would take me away from the life I loved. I wanted to be amidst nature and decided to make nature photography as my full-time profession."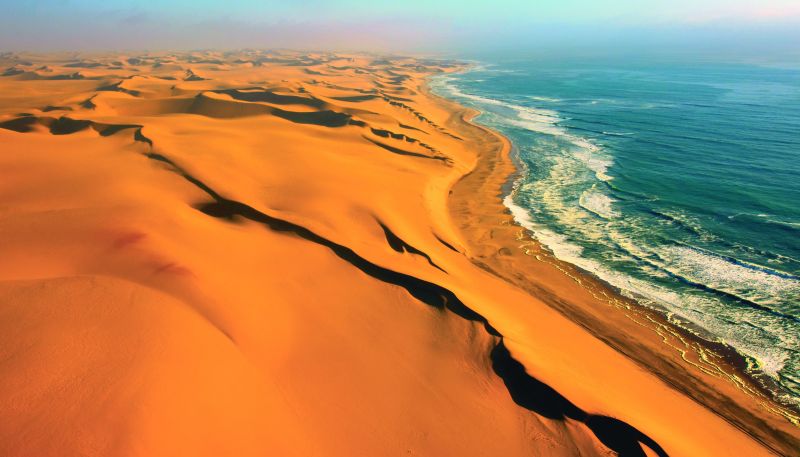 Namib desert meeting Atlantic.
Dhritiman offers a very logical explanation as to how he locates his subject. "Once I decide on a subject or place, I try to get all possible information available online, through books or from experts and the local people. In the field, there are always clues about the presence of a particular animal. For me, it's a pure science. It doesn't work always, but it's the best way for me to find an animal."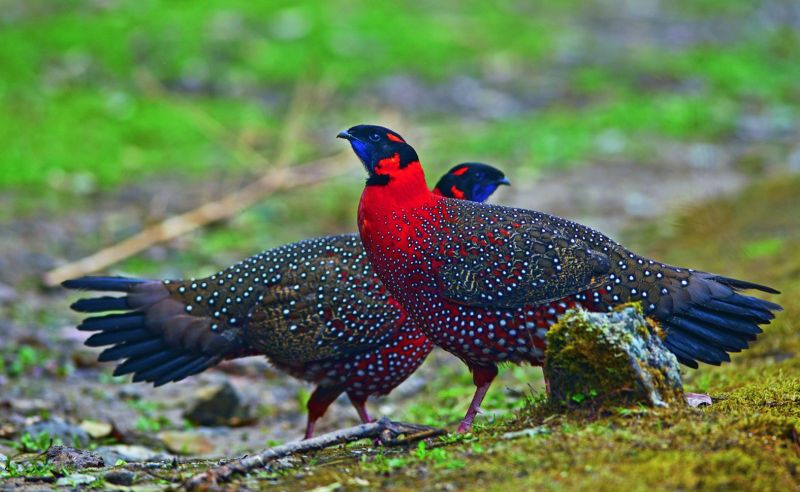 Satyr Tragopan, Singalila National Park.
Despite having travelled extensively across the globe, Dhritiman is hesitant to name any one location as being the most beautiful. "Beauty is a subjective word. I can't compare two places, because there are no parameters. I have enjoyed several places in the Himalayas, just as I love the sand dunes of the Thar Desert. I was thrilled when I flew with a parasuit over the Brahmaputra Valley. Equally beautiful are the rainforests of Madagascar or Papua," he says.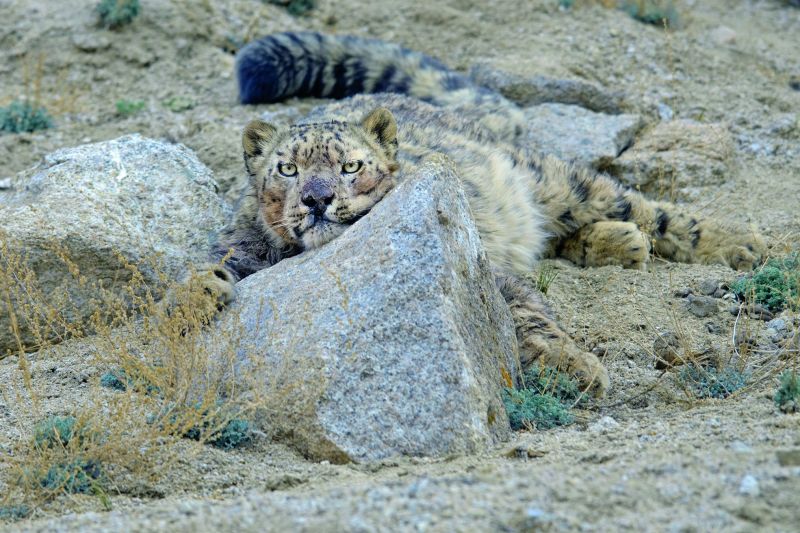 Snow Leopard, Ladakh.
Dhritiman admits that picking a photography location depends on what he wants to photograph. "Every place has its own character and gives something to the photographer. This heterogeneity or diversity is what makes the earth so beautiful. In India, I would pick Kaziranga National Park as it has a tremendous biodiversity."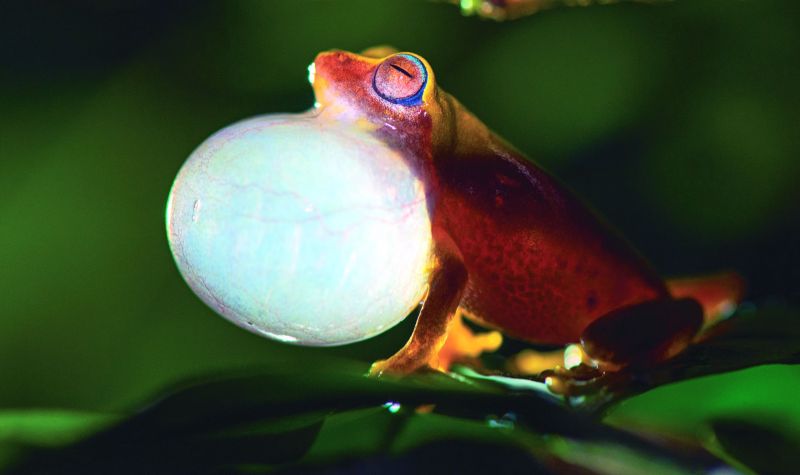 Raorchestes glandulosus, Western Ghat.
For Dhritiman, every experience is unique. On sometimes 'missing' a shot, he says, "There is no negativity or hyper excitement. It's an enriching journey through our beautiful natural world. There is no desire or competitive goal. Not getting something is a part of the journey."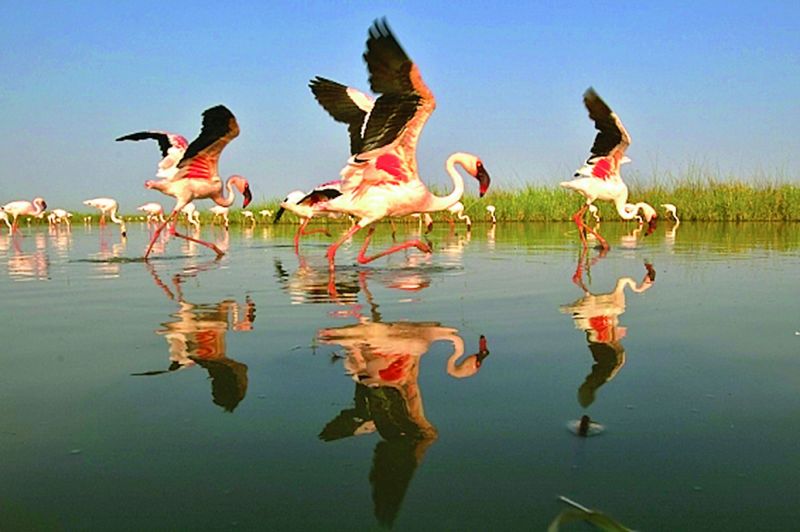 Western Ghat
He says his choice of gear depends on what he is going to shoot. "I do wildlife in different conditions. Sometimes I need to climb or fly, I do under water, ice diving, etc., and all have their own need of gear."
Danger is also an inherent part of the photographer's work. Recounting some of his experiences, Dhritiman says, "Most of the time, wild animals are not dangerous as long as we do not enter their personal space or provoke them. I have photographed dangerous species like the Bull Shark, Oceanic White Tip or Tiger Shark from four inches away, and it was fine. I have been charged at by rhinos, elephants or passed through bad weather in the mountains. I have even dived under the frozen White Sea in the Russian Arctic. But all these situations never gave me a sense of danger. I feel I am blessed to have witnessed the other side of nature."
Latest News
Most Popular
Columns