More than the people, lands or the scenic beauties across the globe, it is water that moves this self-taught photographer Auditya Venkatesh. If one carefully observes each of the photographs that Auditya captures, there is an element of water in nearly each of them — either as a mist on the camera lens, or dew on the leaves or a huge water body enveloping the picture frame. "My love for water has been living through my pictures because I think water is very mysterious," says the 27-year-old photographer. "Since I can't swim, I like to take pictures of it, with an outsider's perspective!" he laughs.
Rameshwaram
For Auditya, every journey capturing the elixir of life has been enchanting. Sharing an anecdote from a recent photography journey, he says, "A recent picture that I shot of a boat in Rameshwaram is something I will remember for life. I was standing at the Pamban Bridge waiting to capture the train when I discovered that a boat passing under the bridge was resembling a fish! Not just in its looks — but the way it moved and seemed to have fins."
Hiding from the sun shot in Srinagar, Kashmir.
Living life on the edge, shot at Rameshwaram, Tamil Nadu
However, the famous TED speaker adds that he doesn't go specifically in search of water bodies or lakes but happens to get intrigued by the reflections they offer. There is also an adventurer who lives in Auditya, for the extent he can go to get his pictures perfect. "There were some road trips that I took on, driving more than 14,000 kms from Kashmir to Kanyakumari, just clicking all the way along," Auditya shares.
Colourful evenings in Kashmir
A sailing boat in Srinagar
"Kashmir, Gokarna and the North-eastern state of Sikkim will always remain my favourite places to get my lens talking. No matter how many times I visit Kashmir, I feel there is still a lot left to explore," he admits, adding that Sikkim is also one of the most neglected photography destination by photographers. "I have noticed that the North-eastern states are often neglected by photographers, but the views they offer are unmatched," Auditya adds.
Row away, Kashmir
Coming alive at night, Dal Lake, Srinagar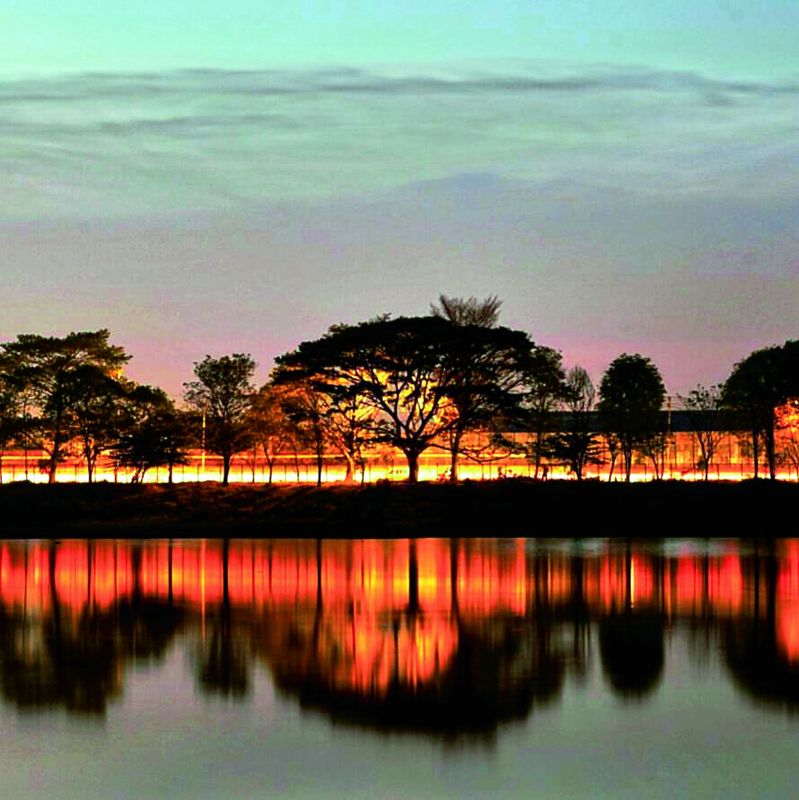 Peak hour magic at Agara Lake, Bengaluru
The Dal Lake of Srinagar also caught his attention for the stillness the lake has, he says, adding that it appeared as if almost everything around was being seen through a mirror due to the reflections! For Auditya, inspiration to capture comes very instinctively. "I usually don't have a set plan on the photography journeys I embark on. It is mostly some place that I read on the Internet or elsewhere. I like to live the journey of the moment."
...