Sunday Chronicle
The flipside of all things healthy!
Deccan Chronicle | DC Correspondent
Published on: September 21, 2019 | Updated on: September 21, 2019
The flipside of all things healthy!
The vegan menu inspired by nature and has a range to cater to health aficionados and foodies alike.
The food we eat is a major determinant of our health, vitality and longevity. Whole food plant-based diet is proven by research to be the most suitable for us. This is the same diet that I follow as a wellness and food entrepreneur.
Truth be told, a decadent meal can be unprocessed, unrefined, oil-free wholesome, nourishing and delicious! Which means, you can actually indulge without feeling guilty!
The vegan menu inspired by nature and has a range to cater to health aficionados and foodies alike. Indeed, the trick is to not deprive your body of great tasting meals and wait longingly for your cheat day, but rather, is about settling for similar options with a healthier twist. These five iconic vegan snacks are a promise of great health and even better taste!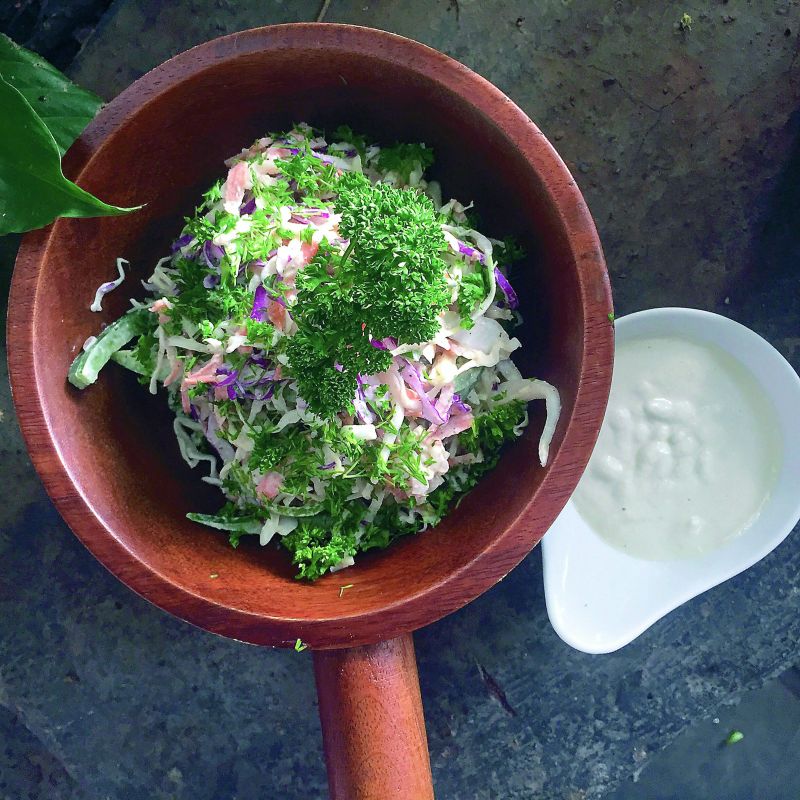 Almond Sponge Cake
Ingredients
30 gm almond powder
30 gm wheat
30 gm jowar flour
30 gm arrowroot
¼ gm cinnamon powder
8 gm baking powder
½ tsp lemon juice
125 ml soya milk
30 gm cashew butter
112 gm date paste
Method
Mix all the dry ingredients. Whisk the wet ingredients. Mix both together, pour into a baking tray lined with butter paper. Bake for 25 min at 170 degree Celsius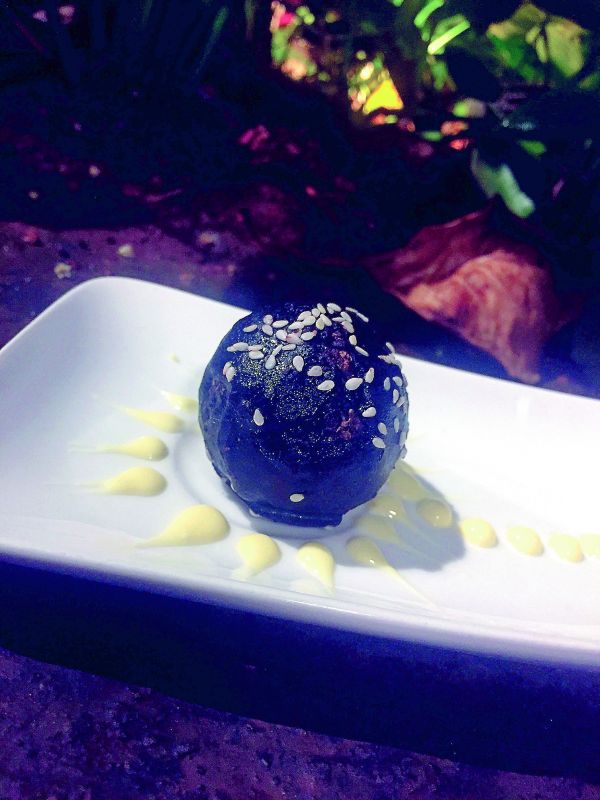 Sugar-Free, Gluten-Free And Dairy Free Coconut Ladoo
Ingredients
One whole grated coconut
1/2 cup almonds and walnuts (roasted and cut)
6-8 cardamom (powdered)
1 cup soaked dates
1 pinch of saffron
Method
Mix all the ingredients and make them into round ladoos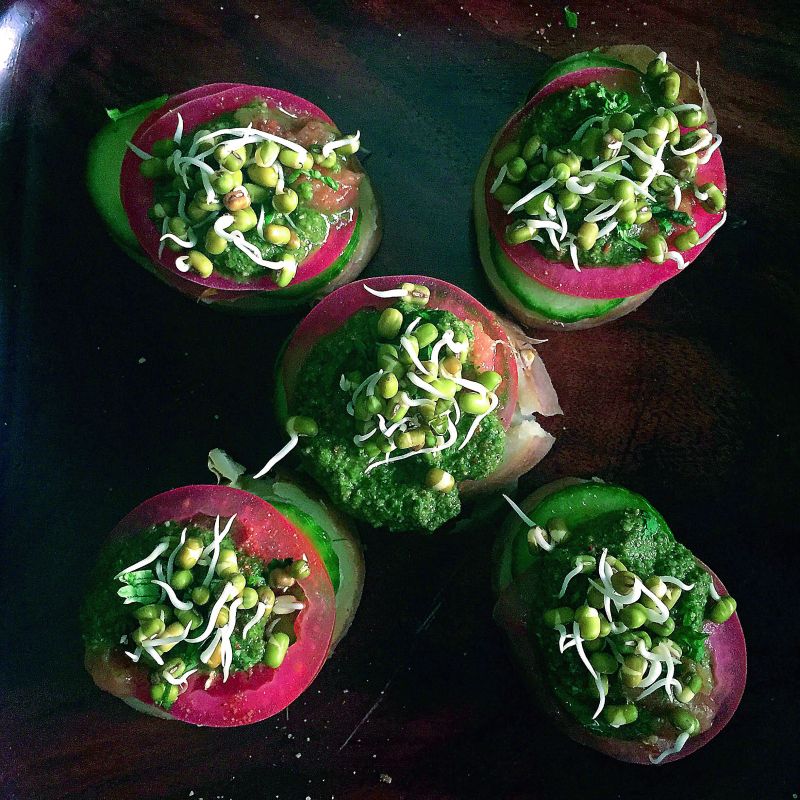 Grain-free Papdi chat
Ingredients
2 unpeeled boiled potatoes sliced
1 sliced tomato
1 grated cucumber
1/4 cup Alfalfa sprouts
For garnish: Date and tamarind chutney
Coriander and Pudina Chutney
Masala - salt, jeera powder, red chilli powder, rock salt
Coriander leaves
Method
In a tray, line the potato slices, on top add the tomato and cucumber slices, top it with chutneys, then add the Alfalfa sprouts and sprinkle the masala and coriander leaves.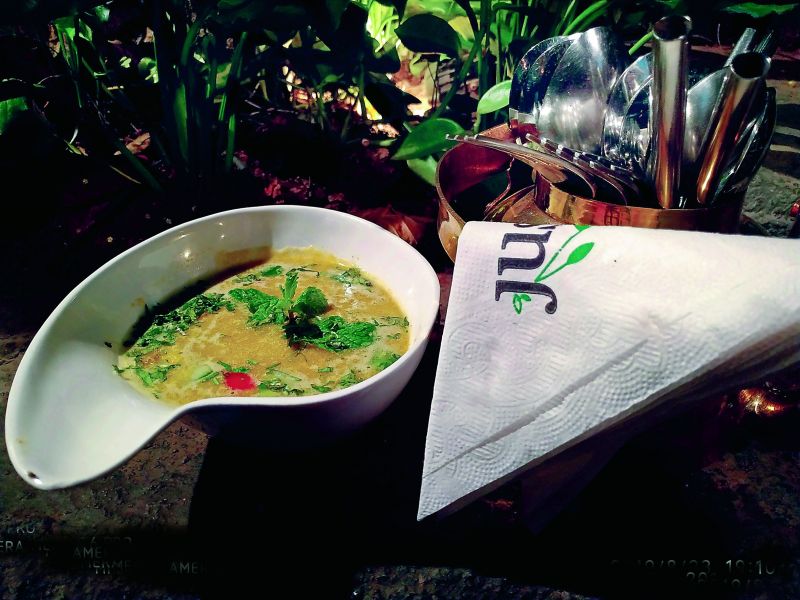 Pineapple Gazpacho
Ingredients
200 gms Cucumber (skinless and deseeded)
100 gm Pineapple
1 tsp Jalapenos (chopped)
1 tsp Coriander leaves (chopped)
1 tsp Lemon juice o 1/8 tsp Ginger (chopped)
1/2 tsp Salt
200 ml Water Garnish
50 gms Diced red pepper -
50 gms Diced cucumber o Coriander sprigs
Method
Blend all ingredients in a mixer and strain through a coarse strainer. Adjust the consistency with water. Garnish with a sprinkle of diced red pepper, diced cucumber and a sprig of coriander.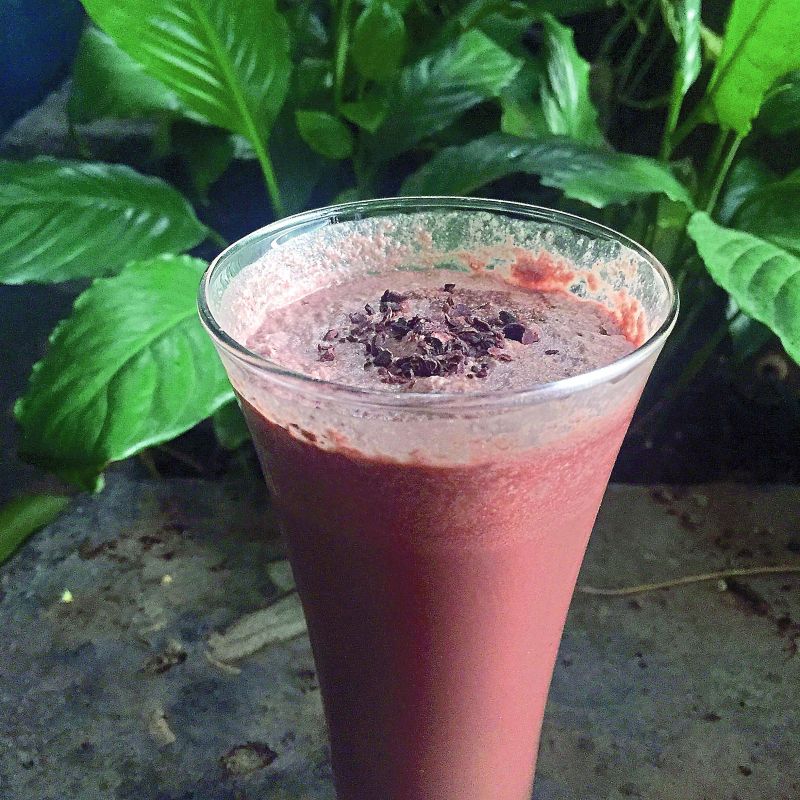 Almond Chocolate Milk
Ingredients
8 -10 pieces of soaked almonds
3 -4 soaked dates
1/2 teaspoon Cocoa powder/Cacao powder
Vanilla extract
2 cups water
Method
Blend all the ingredients to a smooth paste by adding little water at a time. Adjust the consistency by adding rest of the water.
Latest News
Most Popular
Columns