Sunday Chronicle
Whose Padmavati is it anyway?
Deccan Chronicle| Baijayanti Roy
Published on: March 25, 2017 | Updated on: March 26, 2017
Sanjay Leela Bhansali is fighting real battles on his film sets to paint the story of Padmavati on celluloid even as experts debate her existence.
Padmavati
The mirrors, reflecting the queen's luminous beauty, appeared to be lit by the light of a thousand lamps, leaving the emperor Alauddin Khilji dazzled. Until recently, this iconic moment could be imagined by tourists visiting the Chittor fort in Rajasthan by looking at the so-called 'Padmini's mirrors', strategically placed inside. Not any more. A few days ago, self-appointed defenders of Padmini's honour have smashed the mirrors, claiming that the queen did not show herself there. In a sense, they are right. The mirrors were installed about fifty years ago for the benefit of tourists. The mirror episode itself was a late addition to the legend of Padmavati/ Padmini, the mythical queen of Chittor.
Was the queen, whose face 'made powerful monarchs lose their wits,' as the comic book Padmini (Amar Chitra Katha series) claims, a figment of imagination? She is not alluded to in historical sources like the chronicles written by Aamir Khusru and Ziauddin Barani, both of whom claimed that conquest of Chittor (1303) was simply a part of Alauddin's imperialist policy. The poem Padmavat, written in Awadhi around 1540 by the Sufi poet, Malik Muhammed Jayasi, mentions Padmavati for the first time. Since then, there have been divergent adaptations of the legend in multiple languages and for different target audiences. Sanjay Leela Bhansali's film in the making, Padmavati is the latest of such creative ventures. At the shooting stage itself, the film's crew has already suffered two attacks — first, reportedly by the Rajput Karni Sena in Jaipur and more recently, arson on the film set in Kolhapur.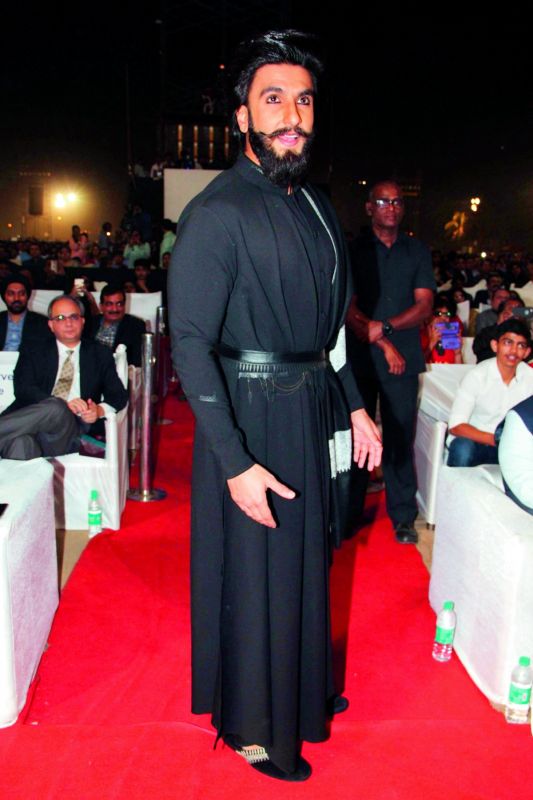 Ranveer Singh plays Alauddin Khilji in Sanjay Leela Bhansali's film Padmavati.
In Jayasi's Padmavat, Ratansen, the prince of Chittor, learnt of the incredible beauty of Padmavati, princess of Singhal, from her parrot Hiraman, who claimed that she was a 'Padmini,' the best among the four categories of women. Resolving to win her, Ratansen travelled to faraway Singhal. Many adventures later, he married the princess and brought her to Chittor. When Ratansen banished a wily Brahmin, Raghav Chetan from his court, the vengeful pundit approached Sultan Alauddin Khilji and induced him to capture the 'Padmini' queen of Chittor. After a long siege of Chittor, Alauddin offered a truce. Ratansen invited the emperor to his palace, where Alauddin managed to steal a glimpse of the bewitching Padmavati. Intending to possess her, Alauddin imprisoned Ratansen through treachery. The king was subsequently rescued by Gora and Badal, two noblemen of Chittor.
In the meantime, Devpal, the Rajput ruler of a neighbouring kingdom sent a marriage proposal to Padmavati, which she refused. After his return, as Padmavati informed him about this renewed insult to her honour, Ratansen set off to avenge her. Both the kings died in the ensuing battle. Padmavati, along with Ratansen's first wife, Nagamati, immolated herself on the funeral pyre of Ratansen. Alauddin resumed his siege and conquered Chittor. The men perished fighting him and the women immolated themselves. The political dimension in Padmavat, which was otherwise a typical Sufi romantic tale, can probably be attributed to the prevailing political situation. By reviving memories of Alauddin Khilji's subjugation of local rulers, the poem seemed to comment on the expansionism of the contemporary emperor, Sher Shah, to whom Jayasi dedicated the poem.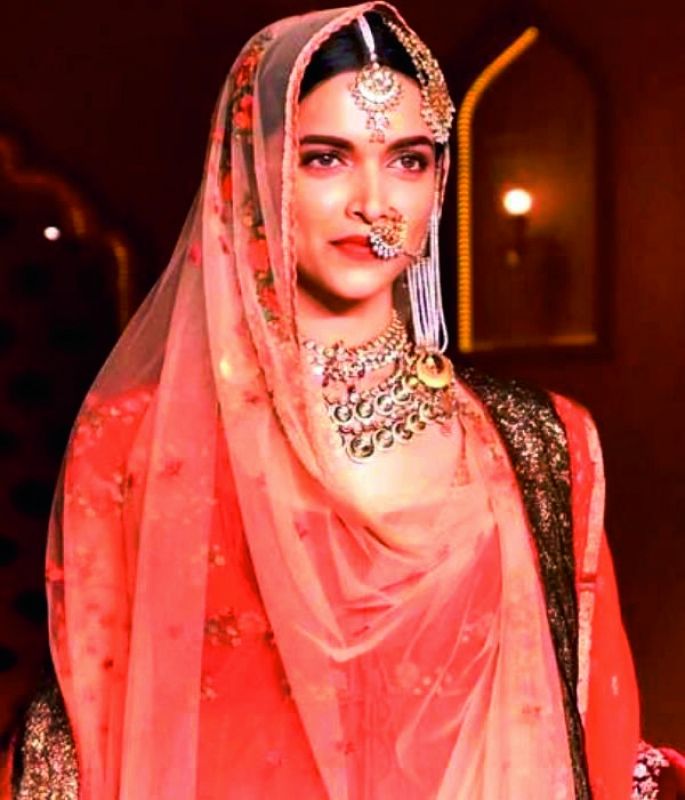 Deepika Padukone plays the legendary queen of Chittor in Sanjay Leela Bhansali's film Padmavati.
Between late 16th to early 18th Centuries, several renditions of the legend were written under the auspices of the Sisodia rulers of Mewar who looked for a heroic past to legitimise their present political ambitions. In such chronicles, Ratansingh and Padmini epitomised the ideal Rajput king and queen. Alauddin Khilji was demonised as an immoral Muslim invader, a contrast to the brave and virtuous Hindu Rajput nobility. Ratansingh's quest for Padmini became marginal. King Devpal disappeared altogether, since the focus shifted to a Muslim versus Hindu binary.
Glorification of the rulers of Mewar and vilification of Alauddin were rendered colonialist legitimacy by James Tod, resident of the East India Company at Udaipur from 1818-1823, through his book, The Annals and Antiquities of Rajasthan (1829), according to which Padmini was the wife of Bhimsingh, uncle of Rana Lachhmansingh. The mirror as a narrative device made its appearance here. So did the patron goddess of Chittor, demanding sacrifice of royal blood from the Rana. Tod's story was accepted as history by English educated nationalists, particularly in Bengal. They adopted it to suit their patriotic quest for a glorious Hindu past during the Swadeshi movement in early 20th Century. A number of fictional accounts of Padmini were now published in Bengali, where the queen was presented as an icon of Hindu feminine virtues and given voice and agency. For example in Abanindranath Tagore's book Rajkahini (1909), Padmini ventured to wear the ornaments of the goddess of Chittor, thus becoming one with her.
Queen Nagamati was eliminated from these tales, presumably because polygamy did not conform to an idealised Hindu past. Lesser known Urdu versions of Padmavat also circulated in print. The Muslim authors of such works did away with Sufi and Rajput ethos, presenting Alauddin as a misguided conqueror who repented his actions later. The dramatic potential of this tale was not lost. In 1875, Jyotirindranth Tagore wrote a drama based on this myth, which featured, apart from the popular actress Binodini, a live fire jauhar scene. The legend captured European imagination as well, inspiring the French composer Albert Roussel to write an Opera ballet, Padmavati, which opened in Paris in 1923. Roussel inserted an element of Greek tragedy for his European audience: In the finale, Padmavati killed her mortally wounded husband before immolating herself in his pyre.
Unsurprisingly, Indian filmmakers also seized upon this saga, moulding it as they saw fit. Well known among such films is Jaswant Jhaveri's Maharani Padmini (1964). Though it claimed to celebrate 'the memories of Rajput courage, bravery and chivalry' in its opening credits, it seems to have followed the Urdu variant. It made Malik Kafur, Alauddin's general, the real villain who instigated the emperor to attack Chittor. The film ended with Alauddin shedding tears of remorse at the sight of the carnage. A Tamil film, Chitoor Rani Padmini (1963) had Vyjayanthimala playing the title role, with many dance sequences. It was not a box office success, probably because the audience could not accept the chaste queen being frivolous enough to dance. Millions of Bollywood fans are waiting for Mr Bhansali's version, which hopefully contains spectacular shots, opulent costumes and melodious songs. Meanwhile, for curious minds, there are scholarly works, like the one by Ramya Sreenivasan, which explain the evolution of this engaging fable.
Baijayanti Roy is the author of The Making of a Gentleman Nazi: Albert Speer's Politics of History in the Federal Republic of Germany.
Latest News
Most Popular
Columns