Sports
Getting a kick out of it
Deccan Chronicle| Gokul m.g
Published on: October 16, 2018 | Updated on: October 16, 2018
Praveen Raj Kunnath has won numerous national and international medals in kickboxing and mixed martial arts.
Praveen Raj Kunnath
Kickboxing and mixed martial arts (MMA) are not popular in India like they are in other countries. But still we have had great martial artists. The world of MMA and kickboxing is ruled by the likes of Buakaw Banchamek, Conor McGregor, and Anderson Silva, and no Indian has ever made a mark in the field. However, very few know that there are mixed martial artists and kickboxing athletes like Kozhikode resident Praveen Raj Kunnath, who has won numerous national and international medals.
When he was 14 years old, Praveen expressed his interest in martial arts and his parents responded with a big 'no'. For him, it was not a passing fancy that he got from any action movie. His father's brother inspired him to learn karate. It was just the beginning of a career that would see him master not only karate, but also boxing, kickboxing, Muay Thai and wushu.
He has been in the sport for over 20 years and looking back where it all started, he says his career has been a roller-coaster ride. "When I first joined karate class under my master Malaysian Raghu, nobody supported me. Then a couple of years later, I started learning boxing. I received questions like, why waste time in a sport like boxing which has no future in India. But for my parents, the main concern was the injuries I might suffer. They were right, too. Every day I returned home with bruises, sprains and black eyes. But I never backed out, and finally I managed to convince them," says Praveen.
Soon he became interested in kickboxing, and got trained under Samuel Johnson.
By the time he mastered martial arts like Wushu and Muay Thai, he no longer had any critics. He proved all the doubters wrong by winning six national gold medals in kickboxing. He also won gold medals in state level and national level in a karate event in 2001. He has also won Wushu championships. But the biggest of the lot came in 2016 when he won India a gold medal (70 kg category) in the international kickboxing championship held in New Delhi.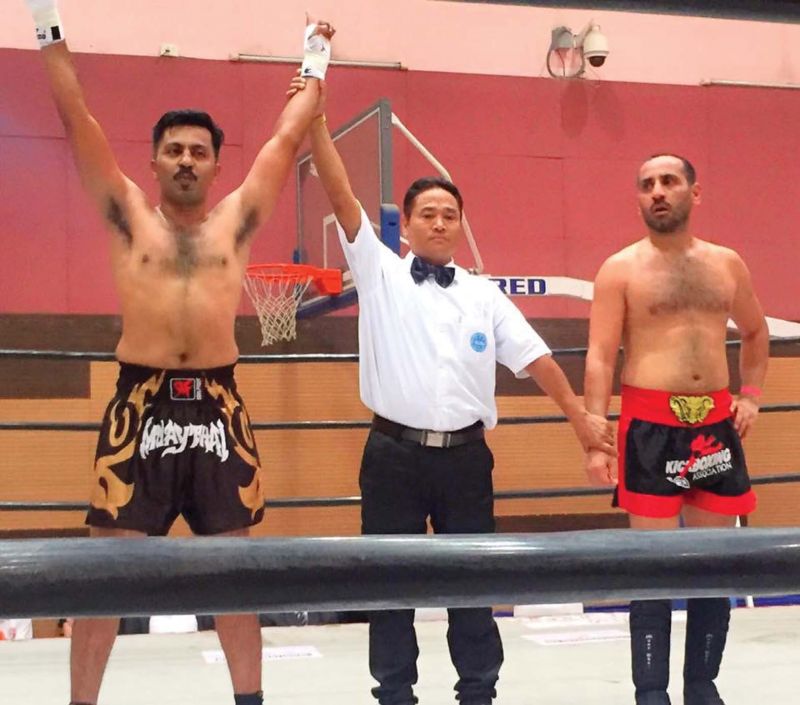 Praveen being announced the winner in one of the tournaments
Praveen now teaches kickboxing and mix martial arts to his students that include both men and women, with an aim to popularise the sports and to empower them with self-defence skills. "The biggest fallacy about any martial art is that, it is all about attacking and aggression. Actually, it is a way of life and here I teach my students how to respect each other, like every other martial art teacher in the world. Learning a martial art is like meditation in various ways. You find out more about yourself in the process. You will learn the importance of believing in yourself and all these qualities will benefit you in your life. People tend to find out so much about them in terms of what they are capable of physically and mentally. For some, especially women, it can help you defend yourself in a difficult situation."
Praveen, however, says it has risks, too. "Our society or the government has not yet identified kickboxing or mixed martial arts as serious sports. The result is that no mixed martial artist or kickboxer would get government jobs in sports quota. Because of this, many who are interested in the sport are not ready to take it as a career option. Chances of getting injured are high, so if you don't have financial back up, things can get worse. But if you have passion for the sport, it is not difficult to shine. That's one of the first lessons I teach my students.
"Many students opt out after two or three month of joining. All they want is to learn some skills and show off them in front of their friends. They all are inspired from movies. If you don't love the sport, don't learn it."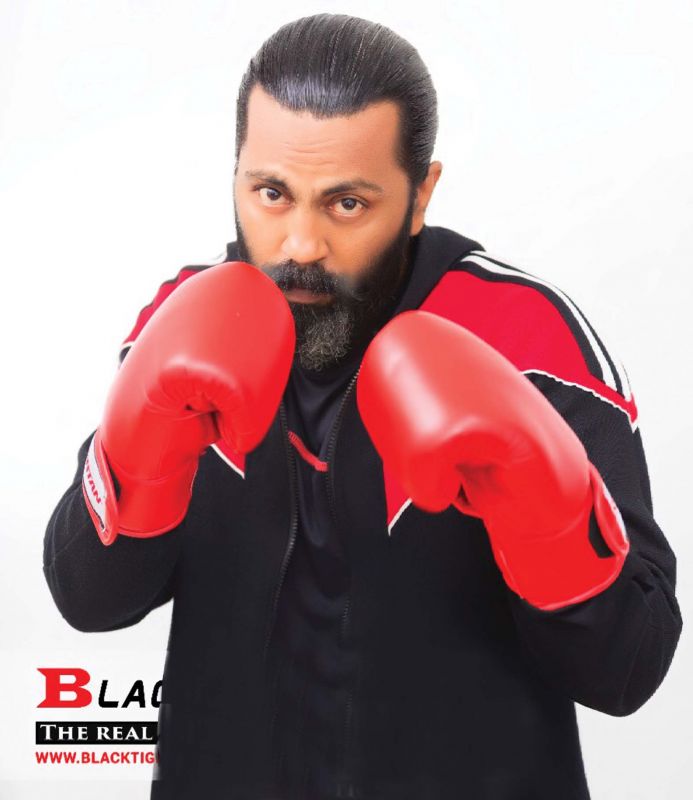 Praveen, who is 40 years old, wishes to call it a day after participating in one more international kickboxing event. "I have been busy these days and had to withdraw from some events lately. In two month's time, there is an international kickboxing completion coming up which will be held in Kabul and I would like to prepare for it. I am planning to retire from fight and continue my coaching till I can," he concludes.
Latest News
Most Popular
Columns