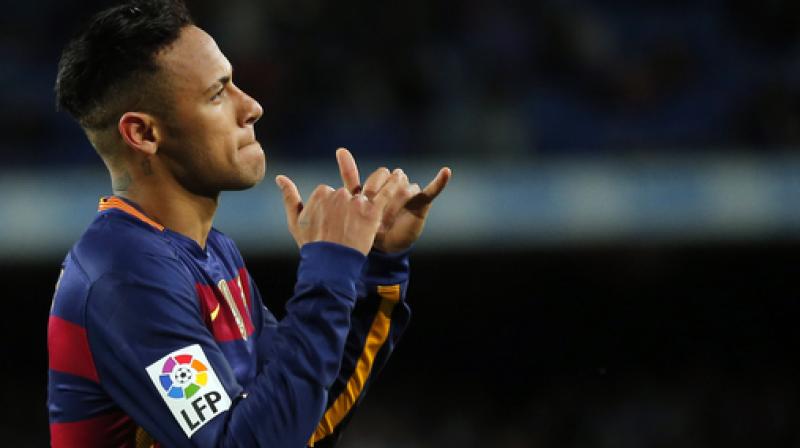 Barcelona: Barcelona star striker Neymar believes Portugal's Cristiano Ronaldo is in a good position to clinch this year's Ballon d'Or trophy following victories in the Champions League and Euro 2016.
Neymar is confident that Ronaldo, who settled for second place behind Lionel Messi in the race for the Ballon d'Or last year, would not lose the opportunity this time.
The 24-year-old said winning titles plays an important role for Ballon d'Or glory and, therefore, Ronaldo is the frontrunner to lift the prestigious individual trophy.
"Ronaldo won the Champions League and now Euro 2016 as well. So I reckon he is in a good position. Plus Ronaldo is a great player. I have no qualms in saying that," Neymar was quoted as saying by goal.com.
Ronaldo guided Real Madrid to the Champions League glory with a 5-3 win over Atletico Madrid in a dramatic penalty shootout before winning Euro 2016 with Portugal following a 1-0 win after extra time against host France.
Ronaldo won the Ballon d'Or title in 2008, 2013 and 2014 in contrast to Messi's record of victories in 2009, 2010, 2011, 2012 and 2015.
...