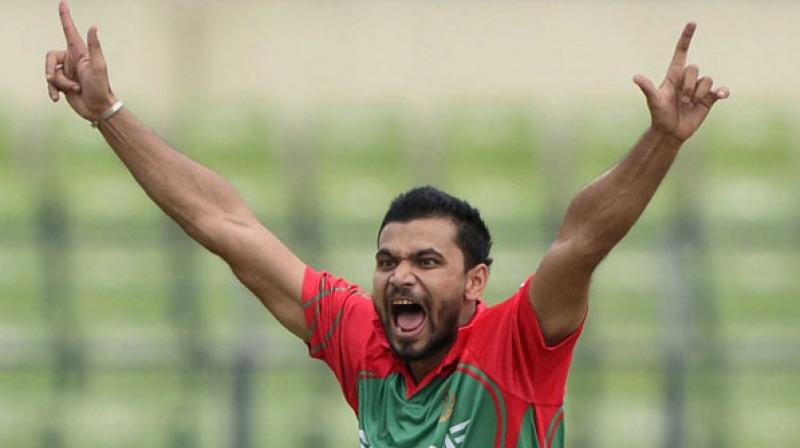 Bengaluru: Bangladesh skipper Mashrafe Mortaza may not have revealed it, but he appeared heart-broken. In with a great chance to pull off a victory over India, in what could have been their first in T20s and the first against a top Test-playing nation in World T20s in nine years, he watched his team go down in flames.
"Obviously, it is disappointing. Everything was alright till the last three balls when we lost three wickets. We just needed two runs. If we can get one run, the fielder would have been up, then we can take the shot on," said Mortaza attempting a brave face.
Was he upset at the manner in which the two seniors threw it away? "Easily, the match could have gone our way, because two set well-settled batsmen were there. I don't know how to describe, if it is luck or what. A full toss ball could have been sent out of the park but we couldn't. The players could have taken the single and reduced it to two balls, one run — it would have been much easier," he said.
Asked whether he could take away any positives from it — for all purposes Bangladesh did most of the job right, except to finish it — Mortaza found it hard to explain.
"It is very difficult losing a match like this. It is difficult to take something back from here to another match. But being a professional player, you have to take it. We have to play hard cricket in the last match. Obviously, if we can do something there (against New Zealand on Saturday in Kolkata), then we can take something from here (this tournament) back home."
...