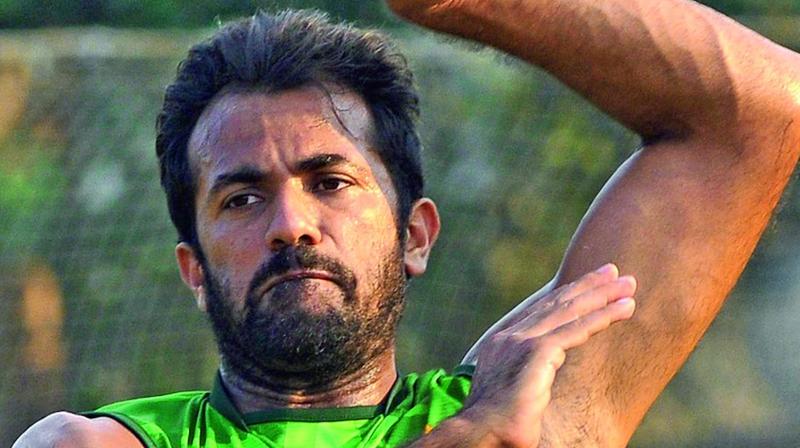 London: Wahab Riaz has warned any England cricketers who 'sledge' or verbally abuse their Pakistani opponents during the upcoming Test series may get more than they bargained for.
It will be Pakistan's first series in England since their infamous 2010 tour.  Later that tour, when the teams returned to Lord's for a ODI, fast bowler Riaz and England batsman Jonathan Trott had to be separated in the nets after an angry exchange of words.  Riaz, recalling the incident, told reporters at Lord's on Tuesday.  "He was a bit rude and when it comes to being rude you can never beat the Pakistanis on it. We are the most rude when it comes to it. "We are nice but if somebody is rude we won't spare it."
The fast bowler added: "He was a bit rude, he was angry, he was not scoring runs, he was getting out early in the ODIs - he was doing well in the Tests.  "It was a frustration he tried to take out on me."  Riaz insisted Amir would rise to the occasion.
...