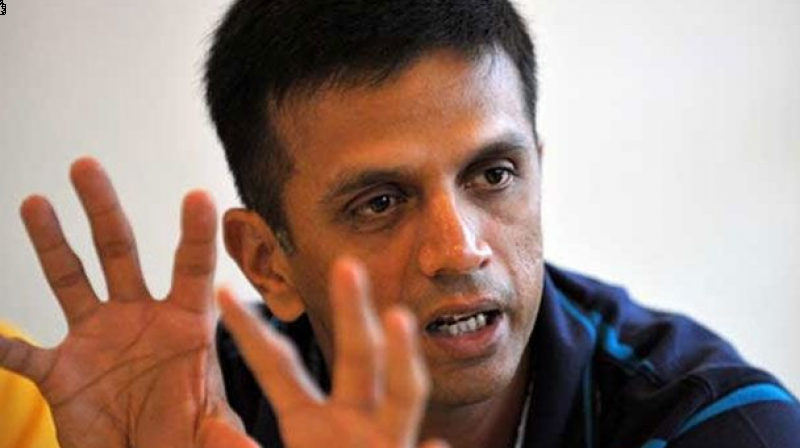 New Delhi: Delhi Daredevils mentor Rahul Dravid on Wednesday said he had always stressed on the importance of playing for India as the top priority.
As coach of the India Under-19 team, Dravid said, he had told his players that while the Indian Premier League was good, turning out in national colours would always be gold standard "If you look at this World T20 at Virat Kohli, Joe Root and Kane Williamson, they are all classical players. I used to tell my U-19 boys that why sell yourself for less when you can play all the formats.
"There are enough batsmen and bowlers who have done that. You don't have to stick only to T20. That's a dangerous trend. If you are actually not playing round the year, chances of you performing in these two months are difficult. "You can't just walk up and play. It is a skill based game. At U-19s they realise the value of IPL but they all want to play for India. India is the gold medal and IPL is the silver medal."
The former India captain said it was not his way to judge players based on their price at IPL auctions. "I never judge players based on his price. I understand how an auction works. What one actually earns in auction is not reflection of who you are. "A lot of things happen at auctions. You can't control prices. Just because someone got so much money does not mean that the franchise considers him more important player than another," Dravid said about Delhi and India all-rounder Pawan Negi being paid `8.5 crore by theDaredevils. "There are dynamics that is hard to explain. At what lot the player is picked, what do you have and what the other guy needs is hard to explain. Once the auction is done, the value goes out of the window. Players are never selected on basis of what they earn.
"In Rajasthan, it was not done. Because of the nature of the tournament, good players don't get to play as someone else plays a better role," Dravid said.
With regard to new superstar Carlos Braithwaite, whose late assault carried the West Indies to victory in the just-concluded ICC World Twenty20, Dravid said that while some criticism was justified, one needed to look at why such prices were paid for relatively unknown names.
"Why was Brathwaite paid that amount at auction? Well, I am using it just as an example. It wasn't an unjustified criticism, but teams go through processes. There is a lot of research behind the scenes, looking at players, trying to pick the right ones. I have gone into lot of auctions where I have had a wish list and walked out necessarily having nothing close to my wish list.
"Even in picking IPL teams' olaying sides, a lot of thought goes in. We have seven-eight international players, everyone is a certainty or a performer in his international team, but they may not be in in your top four overseas players.
"The four have to mesh and balance with seven others you put in the park. So what are the skills you require from foreign players is something that's important to us."
Meanwhile, milk products major Mother Dairy on the day announced its association with the Daredevils as their principal sponsors for the new IPL season. As a part of this association, the Mother Dairy brand will be seen as the principal sponsor of the Delhi Daredevils team jersey, along with the visibility at key spots on match days.
...