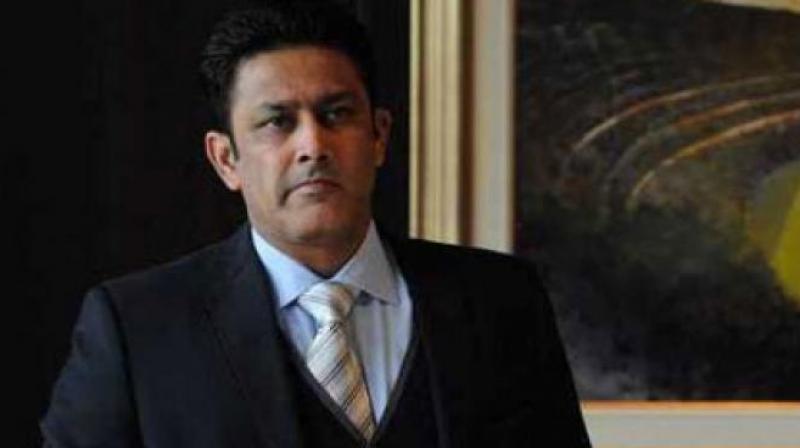 Bengaluru: It has all the trappings of a crack combination. The VK-AK (Virat Kohli-Anil Kumble) pairing, comprising a young team bristling with talent and brimming with confidence could well turn out to be a successful combo for Indian cricket.
A firebrand captain in Kohli and a thinking coach in Kumble, who's been there and done that as a player and skipper -- embark on conquering the Caribbean with sure-fire strategy: aggressive play.
On the eve of their departure to the West Indies, Kumble gave a big thumbs-up to Kohli's style of play. "I love his aggression. Iwas no different. I was also aggressive, very different in terms of how we probably came across on the field," said Kumble to kohli's delight.
However, Team India's news head coach cautioned against going overboard. "I'll be the last person to curb someone's natural instincts, but of course we all know how important it is to be the ambassadors of India and be part of the Indian cricket team."
Captain kohli, on the other hand, said Kumble was the ideal choice. "There is 100 per cent emotional connect. For me, it doesn't matter where the coach is from. What matters is how he treats the players, how he malkes them feel comfortable and how much he can provide to the players. These are the three factors that you look for if you are assigning a head coach. And Anil bhai obviously has all three in abundance.
...