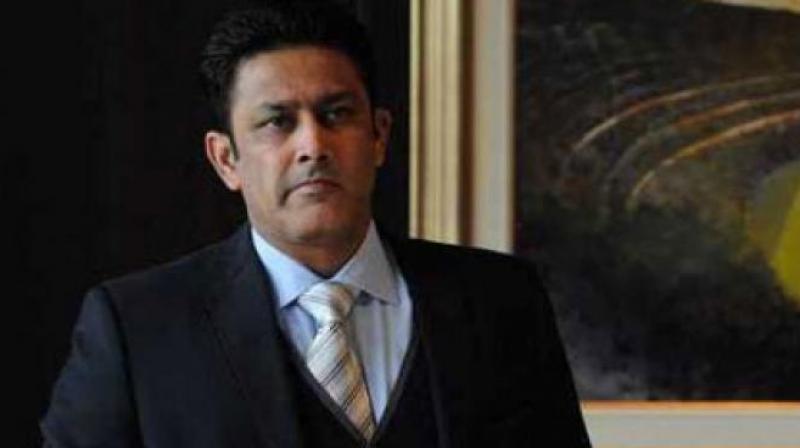 Bengaluru: During his playing days, Anil Kumble was known for his no-nonsense and aggressive approach who never gave up, no matter what the situation.
It's with this mindset that he went about trying to be the best version of himself, and in later years when he took over as captain, inculcated the same belief in the team. Now, back in the limelight as the head coach of Team India, the legendary leg spinner feels captain Virat Kohli embodies a similar, albeit different, approach.
"I love his aggression. I was no different. I was also aggressive, very different in terms of how we probably came across on the field," Kumble said on Monday.
Of course, being aggressive doesn't mean one crosses the line.
"I'll be the last person to curb someone's natural instincts, but of course we all know how important it is to be the ambassadors of India and be a part of the Indian cricket team. We will ensure that there is a thin line and that everybody knows that," remarked the coach ahead of the team's departure to West Indies.
The Men in Blue are heading to the Caribbean Islands for a four-Test series which also be the first challenge for the 45-year-old Kumble as coach.
...