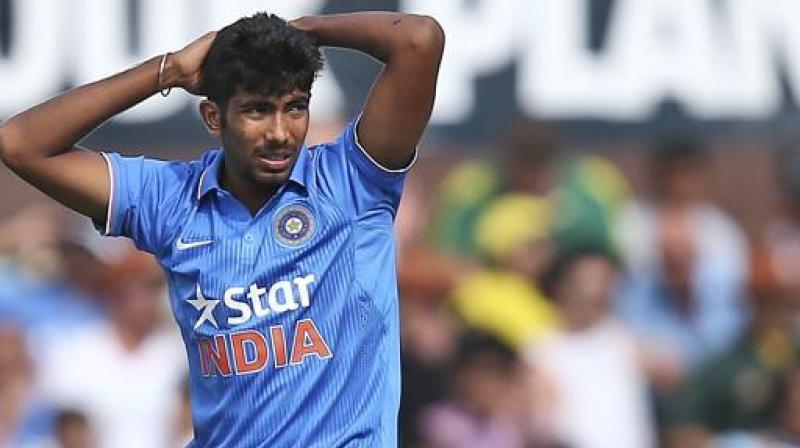 Mirpur: Former Pakistan fast bowler and current United Arab Emirates coach Aaqib Javed feels that Indian pacer Jasprit Bumrah will "find it difficult" to sustain for long without injury in international cricket with his unusual action.
"Bumrah's action is his main problem. During loading, this kind of action puts enormous strain on the back. This is an injury-prone action. With this kind of action, I don't see him playing 10 years of injury-free international cricket. I may be wrong as I am not an astrologer but that's how I feel," Aaqib said ahead of UAE's match against India.
Read: VVS Laxman approached me for India job, says Hussey
Aaqib, who played a lot of cricket with Wasim Akram and Waqar Younis, also feels that Bangladeshi youngsters Taskin Ahmed and Mustafizur Rahaman are "more talented than Bumrah".
"Mustafiz and Taskin are both 20-year-olds and look at their quality. Taskin regularly hits 145 kmph mark and Mustafiz has such amazing variations. Bumrah at best is a fast medium bowler and team expects him to get a wicket or two and hurl a few in the blockhole at the death. Now that will make him a good Twenty20 bowler but beyond that I don't know," Aaqib said.
Asia Cup: Now I feel I belong here, says Yuvraj Singh
The 43-year-old Aaqib is also surprised that the likes of Umesh Yadav, Mohammed Shami and Varun Aaron are out because of either inconsistency or injuries.
"India for the first time in their history produced four genuine fast bowlers in Umesh, Aaron, Ishant and Shami. Now where are they? Injury management has always been an issue with bowlers from these parts. Breakdown happens due to lifestyle, wrong training.
"But when I hear that Umesh is inconsistent, I get baffled. I mean if someone has genuine ability to bowl quick, how much time it takes to correct the line and length? At the most 3-6 months. Not a day more than that if you are sincere and attentive. If anyone tells me that Umesh, if told to land on a particular spot can't do after being told repeatedly, then I think there is some problem with either his intent or his coach's ability to make him understand," Aaqib said in a frank assessment.
Aaqib even termed 37-year-old Ashish Nehra as a short term solution to India's fast bowling problems.
"The best part about T20 cricket is that you can play this format for a long time even if you have aged. What do you need to do in a T20? Just bowl 24 deliveries and field for 16 overs. You don't need any extra-ordinary fitness for playing T20. Ashish has experience and that's helping him. But I believe, he will struggle even in 50 overs leave aside days' cricket," he said.
He is ready to forgive Mohammad Amir but said his stance about corrupt practices remains the same.
Asked if he has forgiven Aamir, Aaqib said: "Forgiving or not forgiving is a different issue. That he has been forgiven is the reason he is again playing the game and people are getting entertained.
"Nothing wrong in that but if someone in future does like what all Amir did, my stance will remain the same as this is bad stuff and we should discourage these things. But I am not stubborn, now that he is back. Okay let's move on and give him a chance."
Aaqib is more unhappy at the thought of what he (Amir) could have achieved in the five years he lost.
"What he showed in the past few matches, I am feeling so bad. In five years, he has missed 200 Test wickets and should have been leading Pakistan attack by now. He will in any case lead Pakistan attack for next 10 years.
"But had he not lost those five years, there was a possibility that he might have surpassed Akram with his qualities. But if he has been repentant and learnt from his mistakes, hope he will serve Pakistan cricket for long," he concluded.
...