Sports
Yuvraj Singh, Yuzvendra Chahal recreate Shah Rukh Khan, Kajol's DDLJ moment
Deccan Chronicle | DC Correspondent
Published on: February 2, 2017 | Updated on: February 2, 2017
Both Yuvraj Singh and Yuzvendra Chalah made important contributions to Team India's win over England in Bengaluru T20.
Yuvraj Singh had picked up Yuzvendra Chahal on his lap, after the leggie picked up his sixth wicket against England in Bengaluru. (Photo: AP)
Bengaluru: The three-match T20 international between India and England could very well turn out to be the making of leg-spinner Yuzvendra Chahal.
The 26-year-old, who bagged both the Man of the Match award in the Bengaluru game, and the Man of the Series award for the three-match tournament, created history by becoming the first Indian to pick up a five-wicket-haul in T20 cricket.
In fact, this was the third time in the history of T20 international cricket, that a 6-wicket-haul was achieved. The first two 6-wicket-hauls were picked up by Ajantha Mendis of Sri Lanka.
Read: Yuzvendra Chahal's reveals how he flummoxed England during Bengaluru Twenty20
England were supposedly cruising at 119 for 2, when Chahal began the Three Lions' downfall; India picked up eight wickets at the expense of 8 runs, in 19 balls.
Yuvraj Singh, who scored a quick-fire 27 off 10 balls to help India set a mammoth target of 203 in the first innings turned reporter, as he hurled questions to the newly-risen Team India star.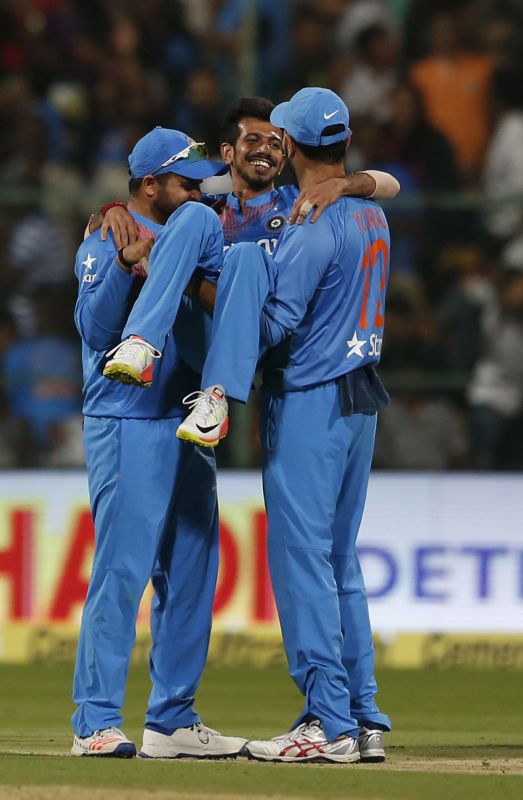 Yuvraj Singh (R) and Suresh Raina (L) pick up Yuzvendra Chahal after he picked up six wickets in the Bengaluru T20. (Photo: AP)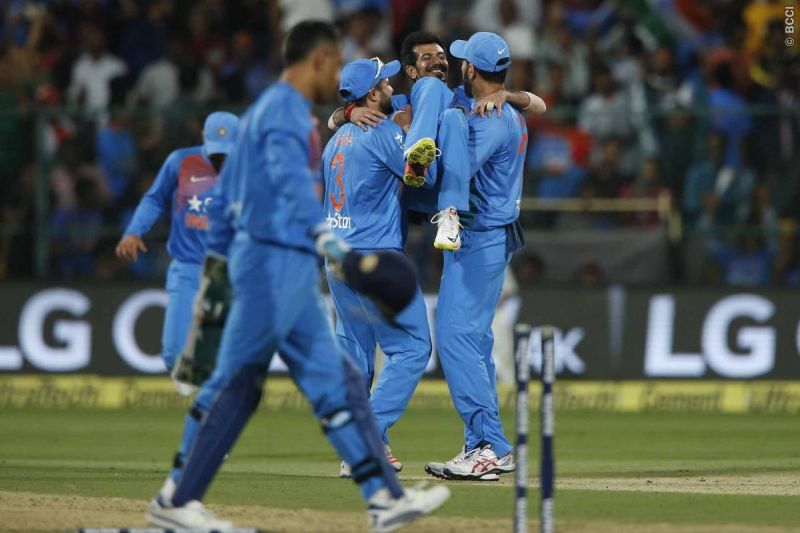 Yuzvendra Chahal became the first Indian bowler to pick up five or more wickets in a T20 international. (Photo: BCCI)
The southpaw had, in fact picked Chahal on his lap after the latter picked up his sixth wicket of the match. Towards the end of this interview, Yuvi jokingly asked Chahal how he felt after being swept off his feet.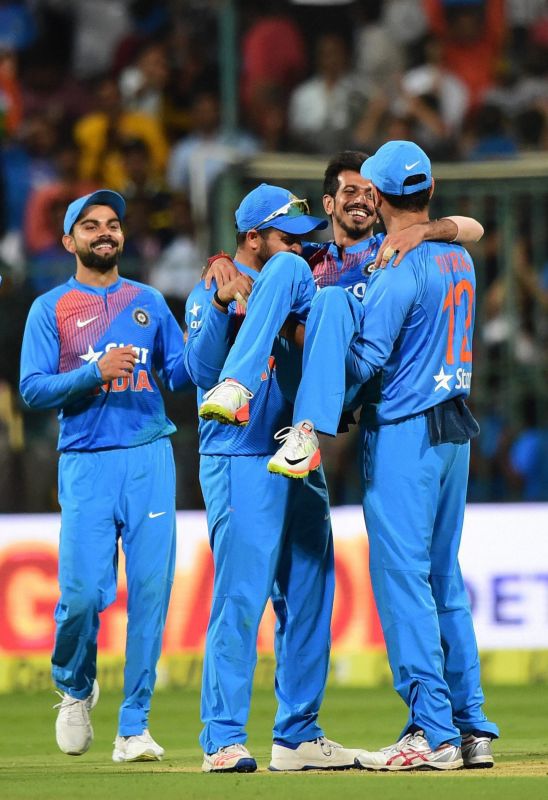 Yuzvendra Chahal was awarded the Man of the Match and the Man of the Series awards after the Bengaluru T20. (Photo: PTI)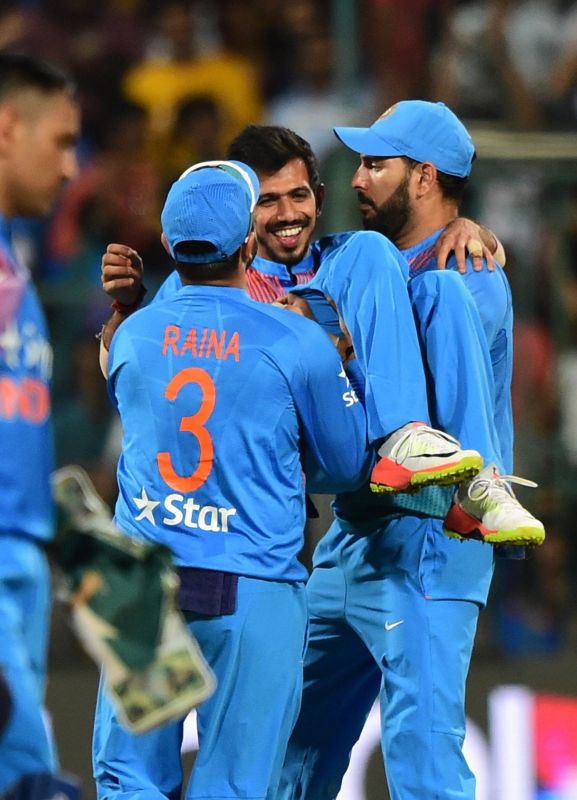 Yuzvendra Chahal became the second bowler after Ajantha Mendis to take six wickets in T20 internationals.
With a cheeky grin, Chahal replied, "It felt like we were in the film DDLJ (Dilwale Dulhaniya Le Jayenge)."
DDLJ is a cult film by Bollywood star actors Shah Rukh Khan and Kajol. The film that was released in 1995, is still screened in Mumbai's Maratha Mandir.
Latest News
Most Popular
Columns