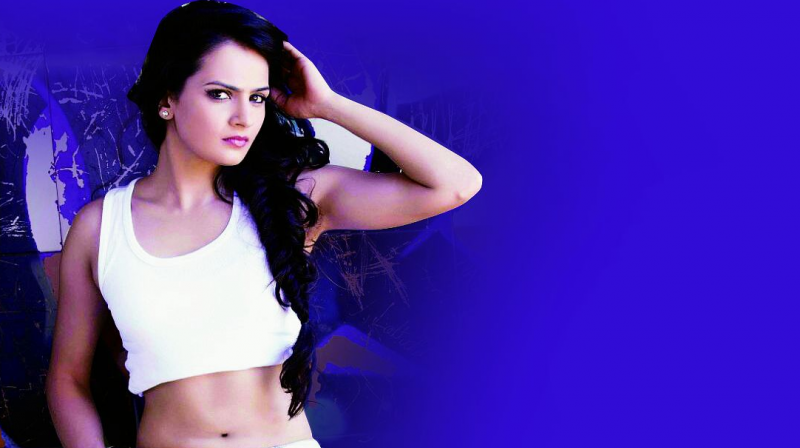 The sitcom Woh Teri Bhabhi Hai Pagle aired on Sab TV has been a game-changer for Krishna Gokani. Rumours have been doing the rounds on her being ousted from the show Devrani and her depression following an affair with production guy on the sets. After the turmoil of facing such odd stories, Krishna seems to have outgrown those bitter experiences.
"Yes! It's like a re-birth for me. This particular period is so refreshing for me. I am happy that at such a small age I have learnt my lessons well," she says. Krishna further says, "When I look back and ponder over those painful moments, I feel, why the hell was I upset? My mom would always say 'Yeh toh hota hi hai …just go ahead working and that's important in life', but I would argue with her. However, now, I feel everything that happened then was just a worthless bauble in my life."
She also reveals that she had no affair in the sets, despite what rumours had claimed. "There were a few people from the production house with whom I wasn't friendly, and some others were very amicable and helped me a lot. I gelled with them, but there's nothing beyond that," she clarifies. The rumours did affect her, but she faced them gracefully.
"I am a very sensitive girl and would get upset easily. At the same time, I would never take any wrongdoings from anyone; I respond in such cases. Soon, I became the talk of the sets. But now, I have learnt by lessons. I am happy that eventually I proved them wrong as I am steering ahead professionally and personally. I would suggest to people of my age to never give up in life and instead try and become strong when you face negativities. Keeping on working hard and good times will follow."
So, has she ever tasted puppy love? She laughs aloud. "I have had a very matured and good love life. We were introduced to each other by a third person and we met regularly after school. Undeniably, due to unavoidable circumstances, we broke up. Now, I am single, married to my profession," she says.
She has all praise for her parents, especially her mum. "My mother is a home maker; but of late, she has been imparting knowledge to challenged kids. She helps me realise the importance of living the life to the best of one's abilities. Right now, I am working very hard. I'm fast asleep as soon as I hit the pillow. Unlike most of today's youth, I do not believe in going out over the weekend. I shall not rest till my bank balance is equivalent to my cell number," she smiles.
Youngsters can also pick up a thing or two from Krishna as to how she completed her studies, while starring in a TV series. "Even though I had bagged the role of the main lead in Devrani, I was not allowed to take leave from my school. I was left with no other option but to choose the show over school. However, I would roam around with my books while others would be having their scripts in their hands. I am thankful to my ADs who helped me by reading out my answers whenever I requested. I'm happy that I have completed my graduation in Psychology now."
And before signing off, Krishna gives away her success mantra. "Keep smiling. When you feel you lose hopes, just keep on smiling. Dark days come and pass away like clouds; we need not give our miseries and agonies a chair to sit on. We need to learn from such incidents and move ahead in life. Those who bring negativity will be paid back the same," Krishna says.
...