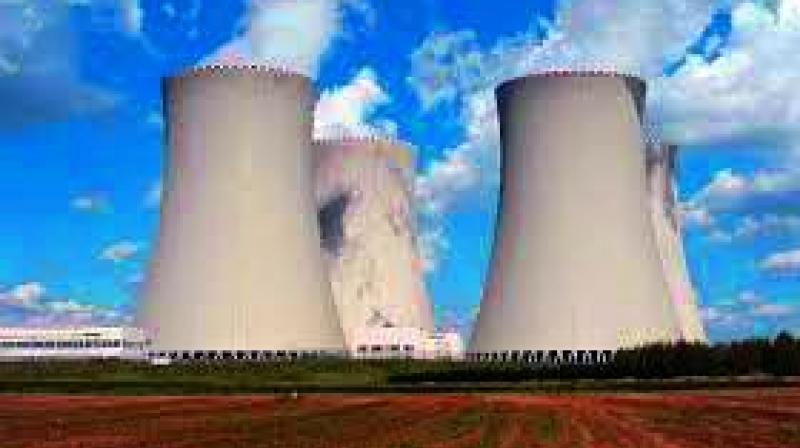 Visakhapatnam: India's first prototype fast breeder nuclear reactor being set up at Kalpakkam in Tamil Nadu is expected to be ready by the end of the year, according to Dr R. Chidambaram, Principal Scientific Adviser to the Centre.
"This will set the tone for the second stage of the three-stage nuclear power development programme," he told newsmen on the sidelines of a lecture here on Wednesday.
While the first stage involved setting up of Pressurised Heavy Water Reactors (PHWRs), the second stage will see a series of fast breeder reactors, that use a mix of uranium and plutonium as fuel.
Later, India will embark on the third stage of the nuclear power programme by setting up thorium based reactors — this is considered crucial as India has significant thorium reserves, but no uranium reserves.
India's installed nuclear power capacity is currently 6,780 MW coming from 22 operational plants, with another 6,700 MW expected to be added by 2021-22. The Centre has set a target of achieving nuclear power capacity of 14,000 MW by 2024.
The Union Cabinet recently approved construction of 10 PHWRs. "It is good to sanction nuclear power projects in a bunch like this. It will help suppliers set up assembly lines on a large-scale," Dr Chidambaram said.
Earlier, delivering the Dr P. Brahmaih Sastry Memorial lecture, he said an increase in the per capita energy consumption can change the quality of life and bring about sustainable development.
He highlighted the need for doctors in the country to use domestically-made medical instruments and devices, instead of going by foreign brands. "We are still importing high-end diagnostic and therapeutical instruments," he said.