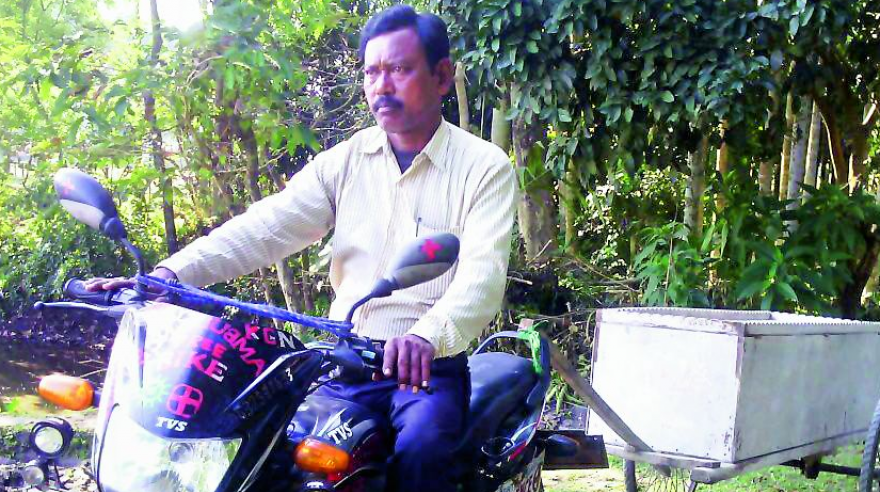 A desperate Karimul Haq looked around for help as his mother was in urgent need of medical attention. He couldn't find an ambulance or any vehicle to take her to the nearest hospital and she passed away. This instance prompted Karimul to start a free ambulance service 14 years ago.
"I lost my mother because I couldn't get her to the hospital on time. I don't want anybody else to face the same. That's when the idea of running a free ambulance came in," says 50-year-old Karimul, who is based out of a small town in West Bengal's Jalpaiguri.
"I work at the tea plantation and earn Rs 5,000 a month. Out of this, I use Rs 1,000 for the ambulance and its maintenance and I give home the rest," he says, adding, "Most people I help are poor who can't afford hospital fees. In that case, I try to pay as much as I can."
He also collects rice, blankets and clothes, and distributes it among the needy. "I get donations from school teachers, cops and sometimes students too. That helps fund the treatment for the needy," he says.
Karimul's family, too, supports him with the initiative. Karimul also goes on rounds and has been trained to give first aid to those who meet with road accidents.
He also immediately takes them to the nearest hospital, which is around 45 km away. "There is only one government hospital in my town, which offers first aid and medicines for small ailments. So we often end up travelling 45 km to reach the city," he says.
At least 100 people call him for help every month. "Ever since I started, I haven't taken even a single day off. If I get a call while I am working, I immediately rush to help. The manager of the tea plantation also supports me and lets me go in case of an emergency."
Karimul also has a trolley attached to his bike on which he carries patients to the hospital.
...