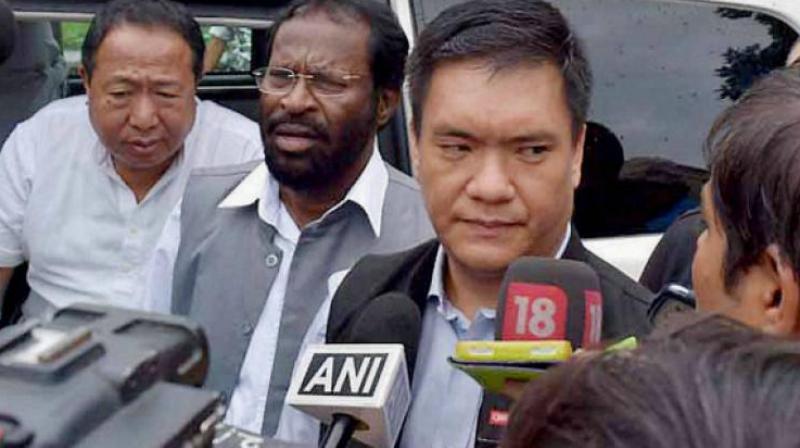 Itanagar: Arunachal Pradesh Chief Minister Pema Khandu on Saturday said the ongoing political turmoil in the state has affected overall development.
"MLAs are temporarily suspended without any show cause notice. Development of Arunachal is eluded due to this political turmoil," he said.
Khandu added that the decision taken by the People's Party of Arunachal to suspend it's MLAs is a blessing in disguise.
"The way the PPA cheated its legislative members, more than two to three MLAs decided to join BJP, and hence, this decision is a blessing in disguise," he added.
Earlier, the People's Party of Arunachal (PPA) suspended four more MLAs from the party.
The suspended MLAs are Punji Mara, Bamang Felix, Paney Taram and Honchung Ngandam. A total of eleven MLAs have been suspended till now.
On Friday, the PPA suspended Chief Minister Pema Khandu, Deputy Chief Minister Chowna Mein and five other MLAs from the primary membership of the party temporarily with immediate effect for alleged anti-party activities.
The five other MLAs are Jambey Tashi (Lumla), Passang Dorjee Sona (Mechuka), Chow Tewa Mein (Chowkham), Zingnu Namchom (Namsai) and Kamlung Mossang (Miao).
...