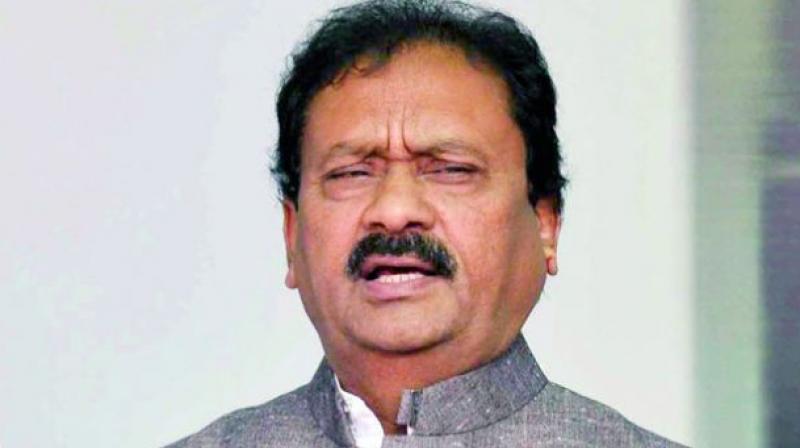 Hyderabad: Congress leader Shabbir Ali said TRS chief and caretaker Chief Minister K. Chandrasekhar Rao visited Delhi on Monday in order to clinch a secret deal with the BJP. 
"The visit of K. Chandrasekhar Rao to Delhi on the pretext of an eye check-up and dental check-up was just a trick to secretly seal a deal with BJP leaders Amit Shah and Modi," said Congress leader Shabbir Ali.
Speaking to media persons on Monday, Mr Shabbir Ali asked, "Where is the need for Mr Rao to go to Delhi for an eye check-up when national and international leaders are coming to super specialty eye hospitals in Hyderabad for treatment? What about the mass eye check-up campaign launched by the TRS Government?"
He added, "The TRS and KCR family have lost the confidence of the people of Telangana and now, they are trying to lure the people of Seemandhra in Telangana, particularly in Hyderabad."   
Mr Shabbir Ali said Mr K.T. Rama Rao and Mr Chandrasekhar Rao cheated the people of Telangana with false promises and were now trying to lure the settlers in Telangana with the same trick. 
He added that the TRS and Mr Rao were sailing with the BJP for survival as they had lost the confidence of large sections of people of Telangana due to their hollow promises and "corrupt family rule". 
"It is a well-known fact that the BJP and Mr Modi were secretly working with the TRS and Mr Rao to promote their pan-India image as they did in the Northeast," he said.
He said it was time Mr Rama Rao realised what his place was in Telan-gana as he had directly come from the US when the Telangana movement was nearly complete to enjoy the fruits of the formation of Telangana state. "Mr Rama Rao is the most corrupt minister in the TRS government and is alleged to have siphoned off funds of Mission Baghiratha," he added.
...