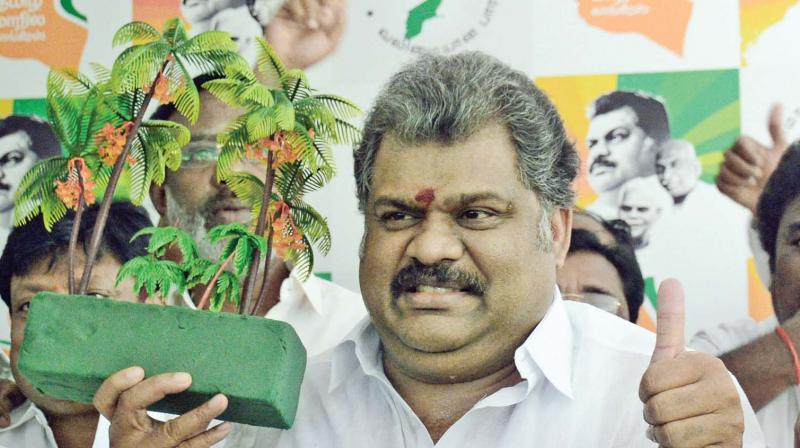 Chennai: Introducing 'four coconut trees' as the party symbol of Tamil Maanila Congress leader, its leader G.K. Vasan on Tuesday said his party will take a decision on alliance only in April since there are many more days for the Assembly elections.
He said the 'four coconut trees' symbolise the party's preference for agriculture which is the major occupation in the world. Besides, the tree is useful to people in many ways and considered auspicious. He said the single coconut tree was not available since it had been allocated to a party in another state.
Besides, the cycle, the symbol of TMC, when senior leader G.K. Moopanar launched it in 1996 had been allocated to the Samajwadi party and Telugu Desam party. He said the TMC would launch a campaign from April 2 to popularise the symbol among people. "No party has announced its final decision on electoral alliance. All parties are involved in seat sharing talks and there is much time for the TMC to take a decision. So, I will not reply to any question on alliance speculations", he said.
However, he indicated that he is averse to joining the DMK-Congress alliance and said "We have come a long way from the Congress. TMC is a party formed to uphold state's rights, while Congress is a national party".
...