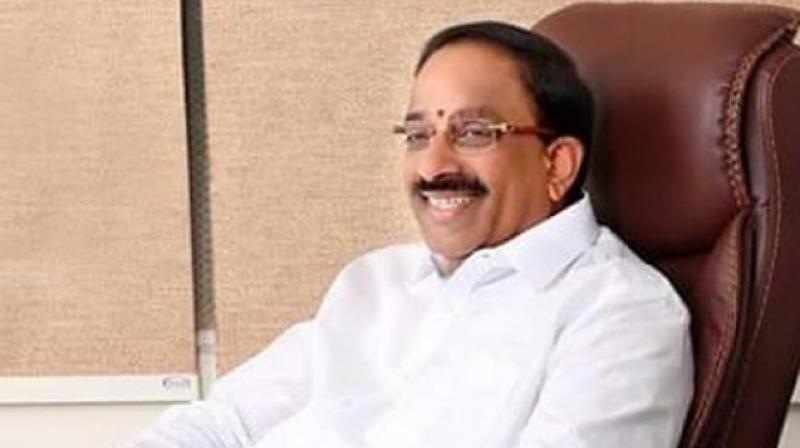 KHAMMAM: Former minister and TRS leader Tummala Nageswara Rao on Monday surprised all in political circles by recalling names of former chief ministers N.T. Rama Rao and N. Chandrababu Naidu.
He said that he came up in politics because of the support extended NTR. Tummala, who visited Mandrajupalli and Kothuru in Nelakondapalli mandal, addressed meetings organised by his followers on Monday. He further claimed that NTR was his mentor.
Interestingly, the TD committee of Nelakondapalli mandal had extended its support to the former minister even if he contest on any party in the next assembly elections.
"I developed Khammam district by bringing Rs 15,000 crore worth projects. NTR had given full support and I worked hard for the development of the district by setting aside my family interests. I am very much pleased for receiving an invitation from TD leaders of Nelakondapalli for NTR centenary celebrations," he said, adding that he was actively involved in the Telugu Ganga and Sriramsagar projects as irrigation minister.
The former minister said that he had also developed the Palair segment more than the other Assembly segments. He said that he brought funds to the district during NTR and Naidu regimes. He said that efforts are on to irrigate 10 lakh acres in Khammam district under Chief Minister K. Chandrashekar Rao rule
...