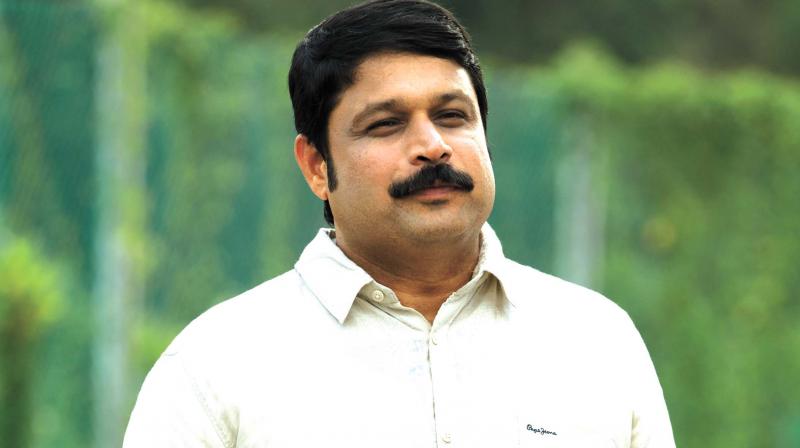 Kozhikode: Media personality and CPM candidate in Azheekode, M.V. Nikesh Kumar,  has  a record  number of cases pending against him. According to the nomination paper that he submitted on Monday,  the courts have taken cognizance in 57 cases. Of this, 54 are for dishonouring the cheques issued by the Indo-Asian News Channel Private Limited to Asianet Satellite Communications Pvt Ltd.
Nikesh Kumar is the managing director of Indo- Asian News Channel which runs the Malayalam channel, 'Reporter'. Another case was filed by the Central Excise and Customs alleging non-payment of service tax by the Indo-Asian channel. The rest of the cases have been filed by private parties alleging defamation by the news telecast by 'Reporter.' The  channel is being streamed through the cable of Asianet Cable Vision (ACV), owned by Asianet Satellite Communications Limited.
Nikesh Kumar told DC that the cases had  occurred in his capacity as the MD of Indo-Asian News Channel. "I personally didn't dishonour any cheque. I am one of the signatories between the two companies as the MD. The tiff is over the interest on payment. If our company completely  dishonoured the agreement, then 'Reporter' channel would be out of the ACV network. That is not the case," said Nikesh.
Regarding the case filed by Lally Joseph, vice-president of 'Reporter,' alleging that Nikesh and his wife had cheated her after taking a deposit of `1.5 crore and that she was not made the majority stakeholder and a director of the company, he said that the High Court had stayed the case.
...