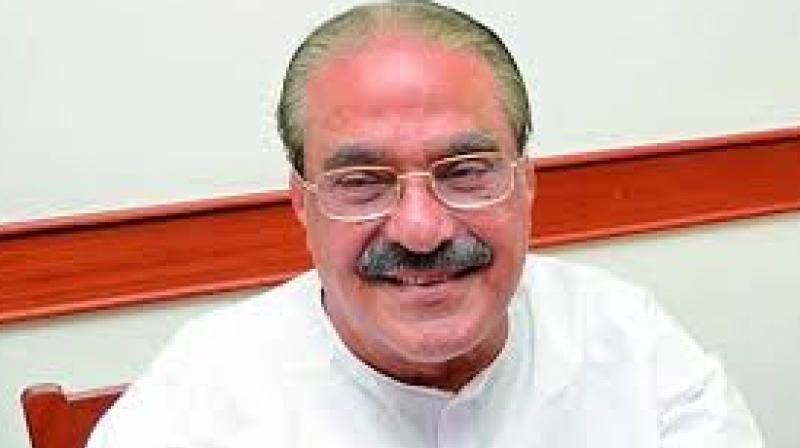 THIRUVANANTHAPURAM: Giving a rude jolt to the UDF, Kerala Congress (M) chairman K. M. Mani boycotted the front's meeting held at Opposition Leader Ramesh Chennithala's official residence, Cantonment House, on Monday. In a clear message to the UDF that the party will no longer take the insults to its chairman lying down, none of the KCM leaders also attended the meeting throwing the allies into jitters.
Though Mr Mani had several times in the past alleged that Mr Chennithala had plotted against him in the bar scam, he had refrained from any direct confrontation with the Congress. But Monday's action may be the beginning of the end of their relationships, it is feared. UDF convener P.P. Thankachan had earlier scheduled the UDF meeting on Tuesday when Mr Mani told him of his inconvenience.
Hence, Mr Thankachan advanced the meeting by a day as Mr Mani was scheduled to attend the subjects committee meeting (Home) of the Assembly on Monday. But Mr Mani did not attend that meeting either. When Muslim League leader P. K. Kunhalikutty tried to contact Mr Mani, his personal assistant informed him that Mr Mani will not attend the meeting dashing the allies' hopes of bringing Mr Mani around. A senior UDF leader told DC that Mr Mani stayed back from the meeting to send a clear signal to the allies about his intentions.
"Mani's absence from the meeting hosted at Chennithala's residence was an embarrassment to the UDF. Mr Kunhalikutty and former chief minister Oommen Chandy wanted Mr Mani to announce that he stayed back due to unavoidable circumstances," said a senior UDF leader.
A section of UDF allies said that there was no point in holding the meeting without Mr Mani. But others opposed the idea. Some leaders wanted to take Mr Mani into confidence about the protest meetings to be held against the LDF government's anti-people policies. Mr Kunhalikutty again spoke to Mani over phone and got the assurance that he will also attend the protest in front of the secretariat on August 4.
"The UDF allies insisted on solving the issues with the KC (M) before the UDF constituency committee meeting and also the district committee meeting to be held in mid-August," said a UDF leader. Usually, KC (M) leader P. J. Joseph and Rajya Sabha MP Joy Abraham too attend the UDF meeting.
However, they were also conspicuous by their absence on Monday. It may be recalled that earlier, Mr Mani had hinted in the party mouthpiece, 'Prathichchaya' about Mr Chennithala's role in the bar scam. Youth Front (M) president Saji Manjakadambil had also shot off a letter to AICC leadership seeking action against Mr Chennithala.
...