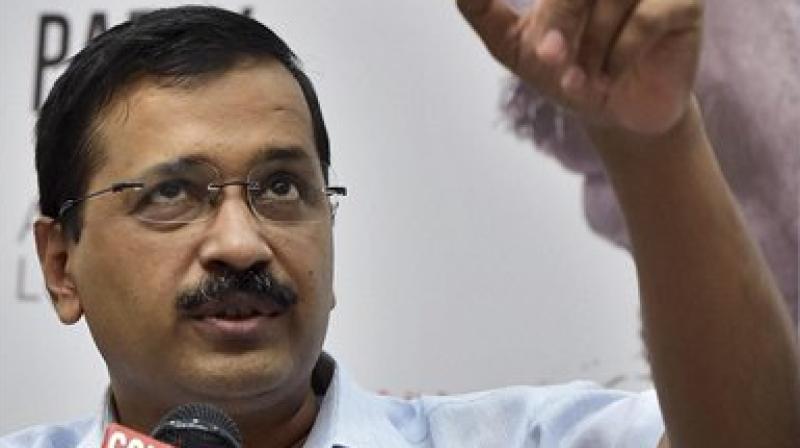 New Delhi: At a time assaults on Dalits have turned into a political hot potato, the Aam Aadmi Party has decided to launch 'Dalit Manifestos' in poll-bound Punjab, Goa and Gujarat to "expose the anti-Dalit and Manuwadi" side of BJP.
Party sources said that the manifestos, which would be specifically targeted at the Dalit community, will deliberate extensively on the "systemic oppression" against them in the states and the highlight the lack of an agenda to include them in the societal development.
AAP will also bring out a 'Youth Manifesto' in Goa like the one in Punjab.
"Since the Centre is not interested in taking any action against the perpetrators of crime against Dalits, then what options are left? In Gujarat, it is not the first time that Dalits were beaten up so badly. But how many people know that this has been going on?" a senior party functionary asked. AAP believes that the "time has come" to "expose the anti-Dalit and Manuwadi" side of BJP, the leader said, adding that people should know that it does not have any inclusive agenda of which Dalits will be a part of.
"Why did they insult Mayawati? I think the time has come that people should know that BJP is anti-Dalit. It's basically a Manuwadi party and it does not have any inclusive agenda to include Dalits in its developmental agenda," he said.
Delhi Chief Minister Arvind Kejriwal, who visited Gujarat twice in the recent past, had dubbed BJP as "anti-Dalit" and accused it of "trampling" upon the depressed sections after meeting the Dalit victims who were thrashed by cow vigilantes at Gir Somnath district for allegedly skinning a dead cow on July 11.
...