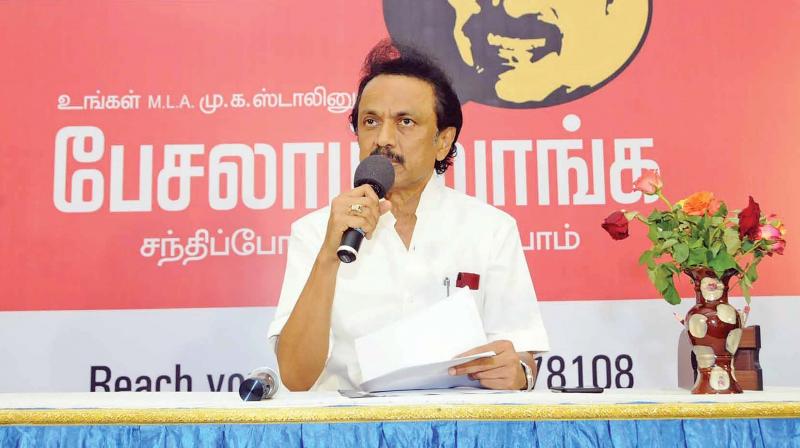 Chennai: State electricity Minister P. Thangamani on Tuesday read out the Government Order issued by the DMK government for starting the methane extraction project in the delta districts.
Replying to the denial of DMK treasurer on the issue, the minister came out with the copy of the GO dated January 1, 2011, sometime after Stalin went out of the House.
Earlier, AIADMK member Vetrivel accused Stalin of signing the MoU for the methane project, which would affect the livelihood of delta farmers.
However, Stalin, said signing an MoU was not equivalent to permitting a project. He said there were several procedures including seeking public opinion, getting no objection certificate. When electricity minister P. Thangamani said "A GO had been issued by the DMK government allowing methane project".  Stalin denied that a GO was issued for the project.
The minister did not react immediately, but brought the files on the subject after Stalin left the House.
...