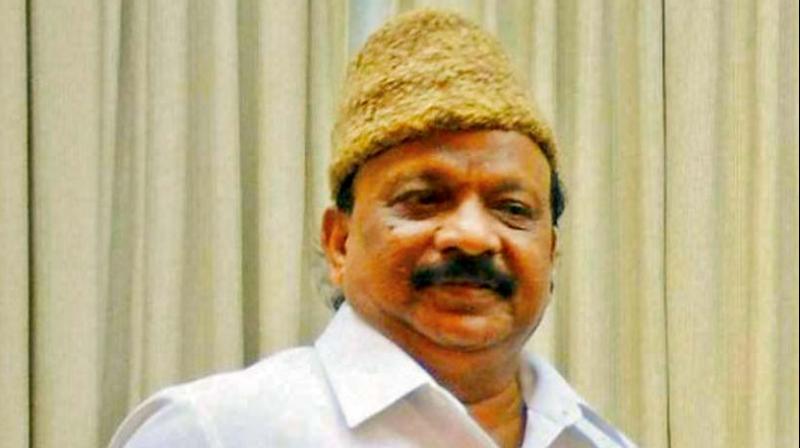 Belagavi: The state government has decided to establish a separate commissionerate for effective implementation of projects launched by the urban development authorities and city corporations. Urban Development Minister Roshan Baig said that his department will provide necessary staff and infrastructure for the commissionerate soon.
After reviewing the works of his department in Belagavi on Thursday, he expressed concern over the involvement of several leaders in the construction of illegal structures in Belagavi.
"The government will inspect all the sites where the leaders are allegedly constructing multi-storey buildings and initiate action against them if they are found guilty," he said.
When pointed out that two top leaders of the Congress were getting multi-storey buildings constructed on lands set aside for drains in Belagavi, Mr Baig said that he will get it investigated by his department officials and stop the construction if it is illegal. He later visited several areas in the city where illegal structures have been raised. He directed his officials to demolish all the illegal structures that have been raised on government lands.
Already, the government has launched a massive drive in Bengaluru to get all illegal structures razed, the Urban Development Minister said.
District in-charge Minister Ramesh Jarkiholi too brought up the issue of illegal constructions by top leaders in the city.
Honorarium hiked
Urban Development Minister Roshan Baig announced at a meeting of city corporators in Belagavi on Friday that the monthly honorarium given to city corporators will be increased by two-fold from August.
He sanctioned new cars for Mayor and Deputy Mayor of Belagavi. Urging the authorities to draw up an action plan to implement Smart City Project, he said that all the needed infrastructure works in the city should be taken up on a brisk pace by calling tenders and getting them approved by the departments concerned.
Briefing the minister on development works earlier, City Corporation Commissioner G. Prabhu said that 30 teams of officials were formed to verify the land records of all the properties and the corporation has been successful in collecting Rs 11 crore more property taxes in the city this year as compared to last fiscal.
...