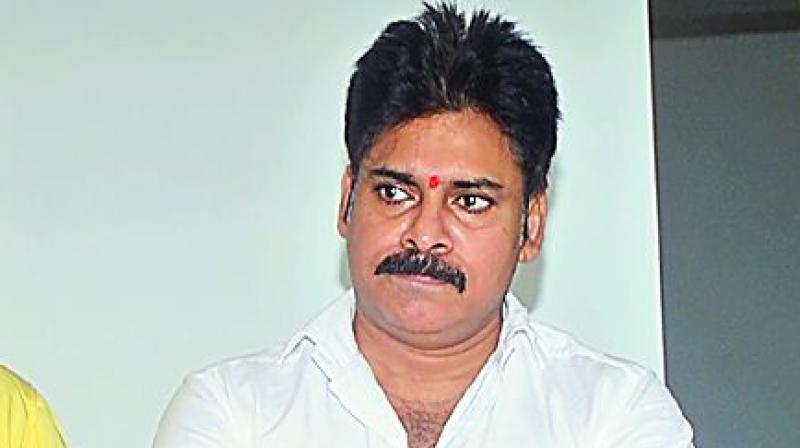 Vijayawada: In his latest tirade against the BJP, Jana Sena president Pawan Kalyan posted on Twitter on Saturday that patriotism cannot be seen through one party's perspective or ideals.
His post began with a query, "To whom do I have to prove my patriotism?"
He continued that true patriotism could be experienced when an individual or political party goes beyond caste, creed, class, religion, region, ethnic or linguistic differences. He made it very clear that patriotism could not be seen through from one party's perspective or ideals.
Pawan Kalyan said the true meaning of patriotism is deeply rooted in human values and it is holistic in nature. "In democracy, differing with the ruling party's opinion or policy cannot be labelled as anti-national," he added, cautioning the BJP that any action taken without even paying heed to the views of its opponents would only backfire as it did in the case of JNTU-Delhi students' sedition case and it was proven that the tape was doctored.
Responding on the court order to stand up while the national anthem is played before any movie's screening at theatres, the actor-turned-politico opined what was supposed to be a simple evening to spend time with family and friends by watching a movie had been made into a testing ground to prove one's patriotism.
'Why only cinemas, why cannot political parties start their meetings with the national anthem and why cannot the highest offices in the country do the same? Why don't those who preach and enforce laws lead us by example? So they are 'SIGN POSTS'?? It reminds me of American economist Thomas Sowell's words - 'Are we turning the law into a trap for honest people and bonanza for charlatans,' he wrote. He tweeted that he would express his opinion on AP- Special Category Status on Sunday.
...