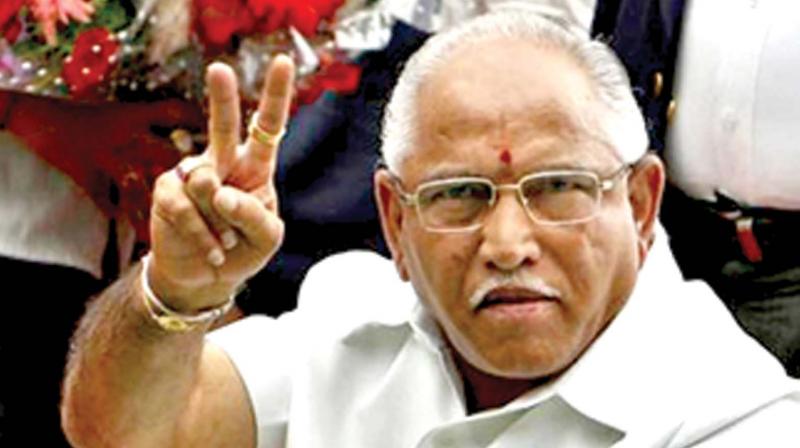 The BJP state executive committee meeting will be held in Bengaluru on June 18. The newly appointed committee under the leadership of party president B.S.Yeddyurappa will discuss party strategies to fight the Siddaramaiah headed Congress government in the state.
Addressing mediapersons here on Wednesday, party general secretary Shobha Karandlaje and spokesperson Suresh Kumar said that in the executive meeting, the party will discuss strategies to create awareness among the public about two years of achievements of the Narendra Modi led NDA government at the Centre.
Union Ministers from Karnataka, Ananth Kumar, D.V .Sadananda Gowda, G.M. Siddeshwar, Rajya Sabha member and Union Commerce and Industries minister, Nirmala Sitharaman, BJP MLAs, MLCs and MPs will participate in the state executive. A total 450 delegates will participate in the meeting, to be held at a hotel in Bengaluru, said Ms Karandlaje.
Two resolutions will be adopted in the meeting- one on the need to fight 'corrupt' Siddaramaiah government and the second on how to bring awarenss among the public about programmes of the Modi government in last two years.
Party spokesperson Suresh Kumar said that Congress government is involved with the mafia including the Sand mafia, education mafia and illicit liquor mafia. The BJP will fight the mafia in the coming days, he said.
Reacting to TN Chief Minister Jayalalithaa voicing objections to the Mekedatu project before PM Narendra Modi, Ms Karandlaje said BJP is ready to support Mr Siddaramaiah if he takes a delegation to the PM to protect the state's interests.
...