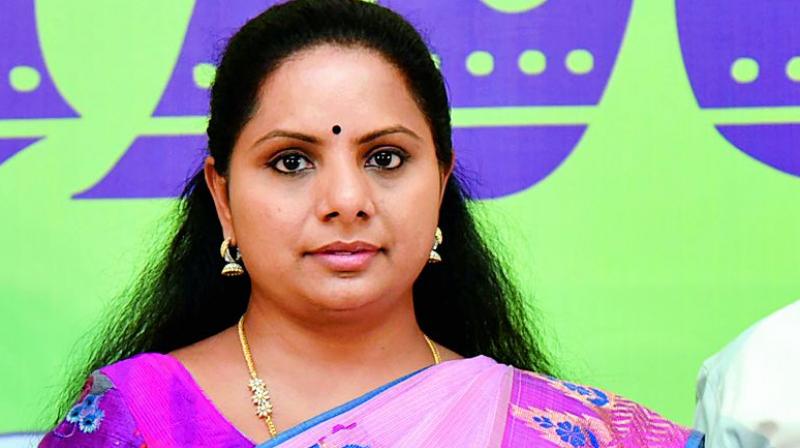 Nizamabad: Nizamabad MP K. Kavitha on Saturday said that Telangana state was giving utmost importance to the security and welfare of Dalits.
SCs and STs in the state are living safely as the TRS government is dealing against attackers sternly, she said. The MP strongly condemned the atrocities against Dalits in North India and demanded stringent action against the culprits.
Speaking to newsmen here, Ms Kavitha said that funds allocated for SC welfare were diverted in various states, but Telangana Assembly pa-ssed a resolution to prevent it, adding that atrocities against Dalits have increased during 2007-2017 across the nation. Resolving of atrocities against SCs cases is merely 25 per cent, whereas in other criminal cases, it is 48 per cent, the MP said.
She accused the Central government of failing to argue in favour of the SC/ST Atrocities Act before the Supreme Court.
Ms Kavitha congratulated Intermediate students for achieving good results in the state, especially in Nizamabad district.
MLC V. Gangadhar Goud, Nizamabad Urban MLA Bigala Ganesh Gupta, TSREDCO chairman were present. S.A. Aleem, TRS district president Eega Ganga Reddy and others were present.
...