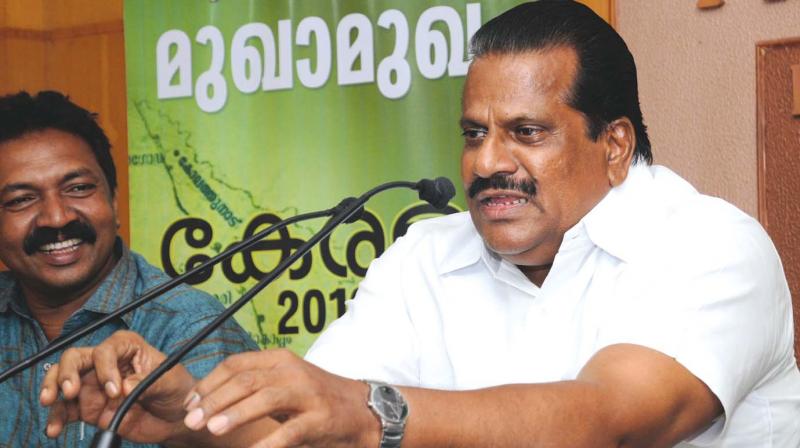 Thiruvananthapuram: Soon after CPM general secretary Sitaram Yechury's statement that corrective action would be taken on the issue of controversial appointments, Industries Minister E. P. Jayarajan's relative Deepthi whose appointment had come under the scanner resigned on Wednesday.
She was appointed as general manager of Kerala Clays and Ceramics Ltd recently. Deepthi who is Jayarajan's brother E. P. Bhargavan's daughter- in-law, submitted her resignation letter to the Managing Director of the PSU.
The news of her resignation came moments after Jayarajan met CPM state secretary Kodiyeri Balakrishnan at the AKG Centre here.
A section of party leaders from the district had earlier objected to Deepthi's appointment who holds M.com degree, to such a key post in the PSU. She was entitled to draw a salary of `40,000.
They had pointed out that Deepthi was working in a Bangalore-based private company till recently. However, she left the job to take up the new assignment as general manager.
It may be recalled that Jayarajan had earlier landed in a major controversy over the appointment of P. K. Sreemathy's son P. K. Sudheer as the managing director of Kerala State Industrial Enterprises (Ltd). His appointment was scrapped following pressure from various quarters.
Sudheer's appointment had generated huge controversy as Sreemathy's sister is married to Jayarajan. Scrapping of Sudheer's appointment and resignation of Deepthi are not going to end Jayarajan's woes as the party secretariat is all set to discuss the issue on October 14.
The appointments of close relatives of Anathalavattom Anandan, Koliyakode Krishnan Nair and late E. K. Nayanar have also come under the scanner. The appointment of relatives of CPM leaders as government pleaders are also likely to come under scrutiny following a complaint filed by central committee member M. C. Josephine.
She alleged that while party workers had been denied such posts, even those associated with UDF had been appointed as pleaders.
...