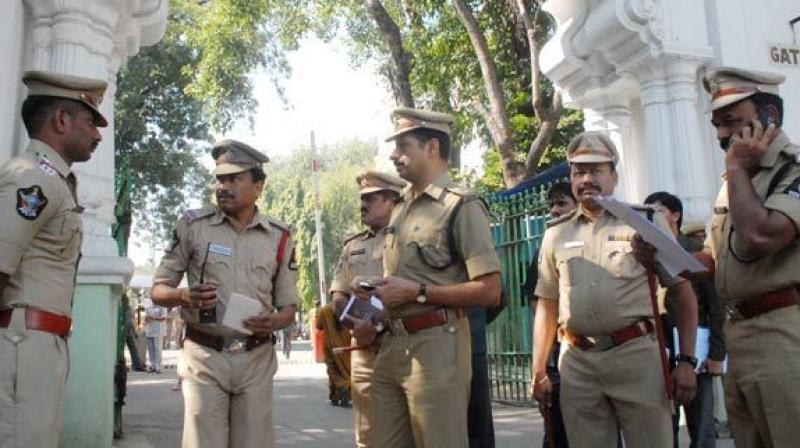 Coimbatore: The container truck that was seized by the public near Aathupalayam late on Monday night was opened in front of the district collector, following public suspicion that the truck was carrying several crores of currency for distribution to voters.
Police said, public stopped a speeding sealed container truck heading towards Kerala on Monday around 10:45 pm at Aathupalam junction on the Coimbatore — Palakkad road. A huge crowd besieged the truck creating a flutter and traffic snarls, as a few motorists spread rumors that the truck was carrying several crores of cash for distribution to voters.
On receiving information, a police team led by Deputy Commissioner (L&0) Balaji Saravanan, rushed to the spot. The truck driver, Prakash, showed proper documents and claimed that the truck was only carrying a consignment of tea powder to Cochin port, to be exported to Germany. Police pacified the protesters promising a fair probe. But the crowd stayed put, forcing the police to resort to a mild lati-charge. Finally, the crowd dispersed and the truck was taken to the collector's office and parked for the night.
The seal on the container was opened in the presence of Collector Rasamani on Tuesday morning.
After opening several bundles, officials found only tea powder inside the bags, while a few DMK functionaries asked the officials to open all the bundles.
Meanwhile, Akbar - owner of the consignment - told the press, the container was sealed only after a thorough inspection and approval by customs officials.
Despite complying with rules and norms, the consignment was opened and damaged, causing loss of several lakh of rupees, claimed the trader.
...