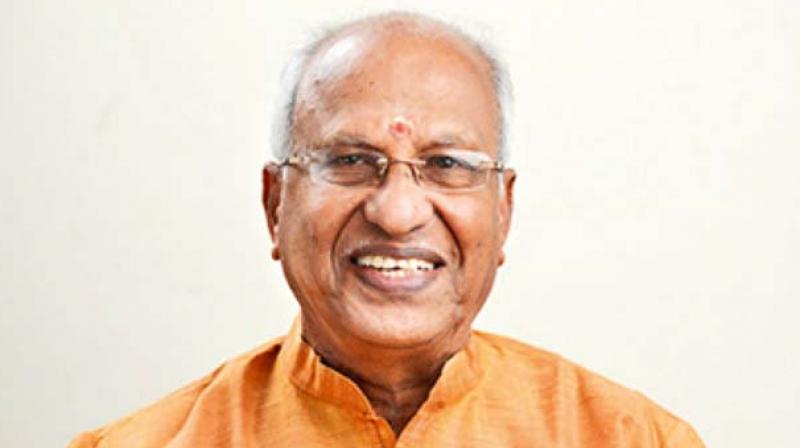 THIRUVANANTHAPURAM: BJP legislator O. Rajagopal and MPs Suresh Gopi and Richard Hay cannot speak or act according to their will hereafter. The party has gagged them in the wake of the vote cast by Mr Rajagopal for CPM's P. Srreramakrishnan during his election as Assembly Speaker on Friday.
The top brass was also displeased by the courtesy call made by the Nemom MLA on Mr Pinarayi Vijayan soon after he was sworn in as the chief minister. Hereafter, they can take a public stand on any issue only after discussing it before a special committee which was formed at the state office-bearers' meeting on Saturday.
The members of the committee would be decided later. The state leadership does not want the MLA and the MPs to take a stand contrary to what it decides. At the office-bearers' meeting, several leaders came down heavily on Mr Rajagopal for voting in favour of Mr Sreeramakrishnan.
"It was not right for Rajagopal to vote for Sreeramakrishnan when the BJP had assailed the politics of violence practised by the CPM," said a senior BJP leader. However, state president Kummanam Rajasekharan rallied behind Mr Rajagopal in front of reporters. "Rajagopal has the right to vote for a candidate as per his conscience and it's an unwanted controversy," he said but challenged the Congress party to reveal who had cross-voted for Mr Sreeramakrishnan.
...